We had another foot of snow last night and we plowed and shoveled it away just in time for it to start snowing again. I think we're supposed to get another foot tonight. Whew!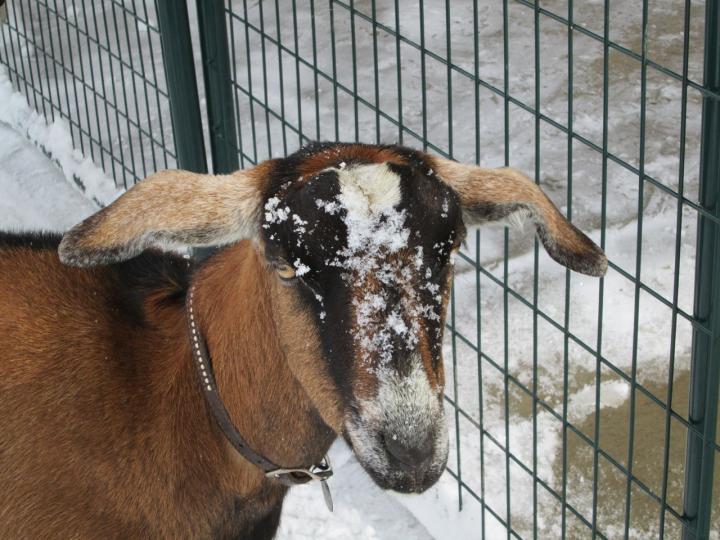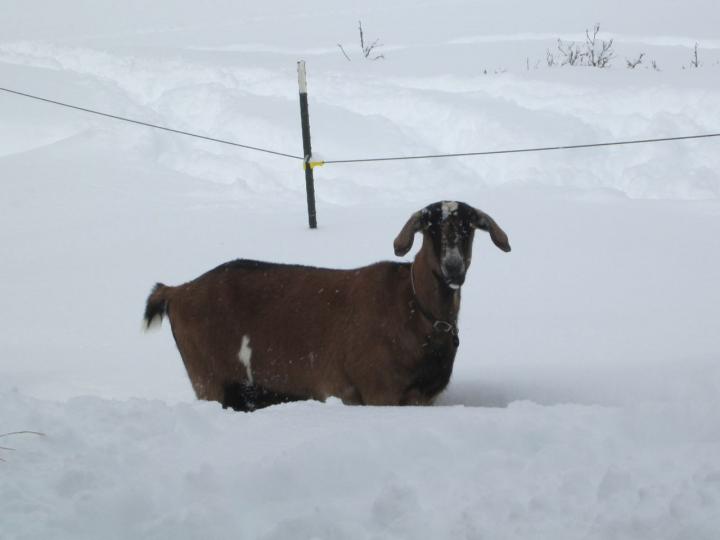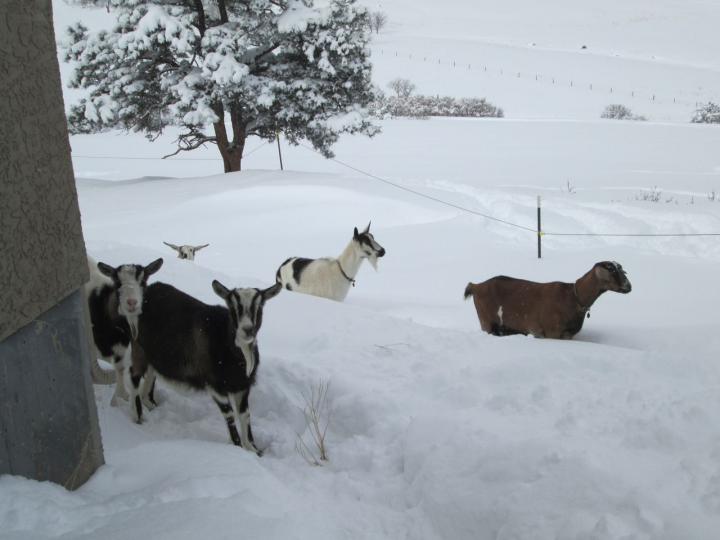 Pac-Man helped me haul water out to the boys' pen tonight. I loaded two buckets of hot water onto the sled and hitched Pac-Man to it. I steadied the buckets while Phil led the goat.
But before that, Pac-Man had a great time eating a pine tree...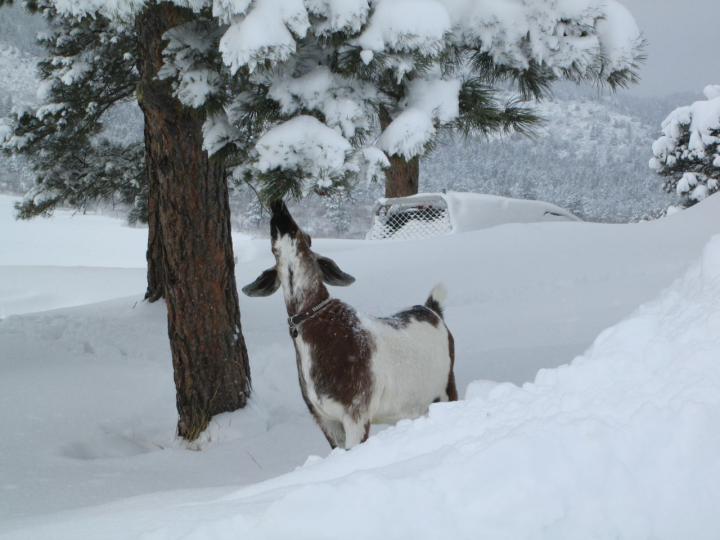 ... Until the pine tree dumped a load on his face!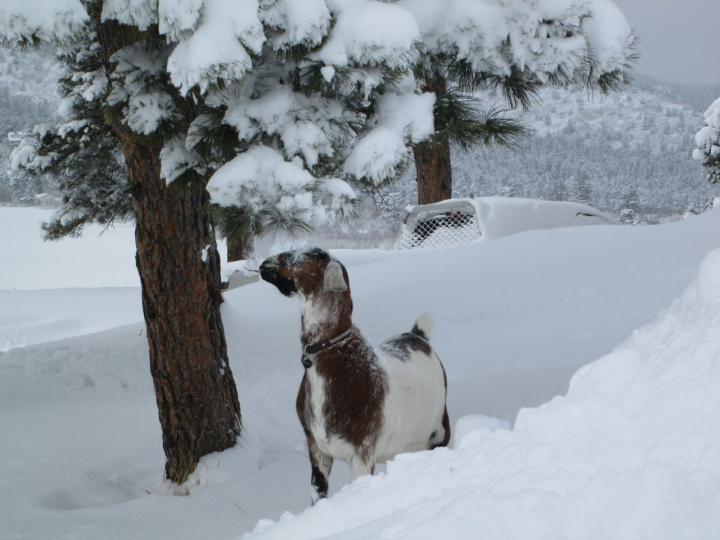 Dang it!