Phil loves it when Finn helps with his work. Or at least helps him watch inane YouTube videos.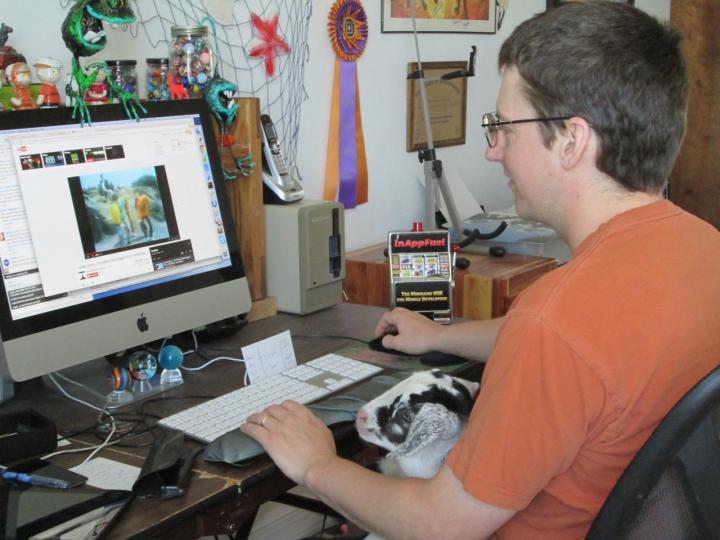 Finn's teeth are growing and yesterday he was showing them off, the little monster! Did I mention that these sharp, scary little teeth are the first thing I felt when I reached inside Lilly to see what the delay was about? The first thing Finn did before he even entered the world was to bite my finger!
But once I saw him I thought he was way too cute to put back.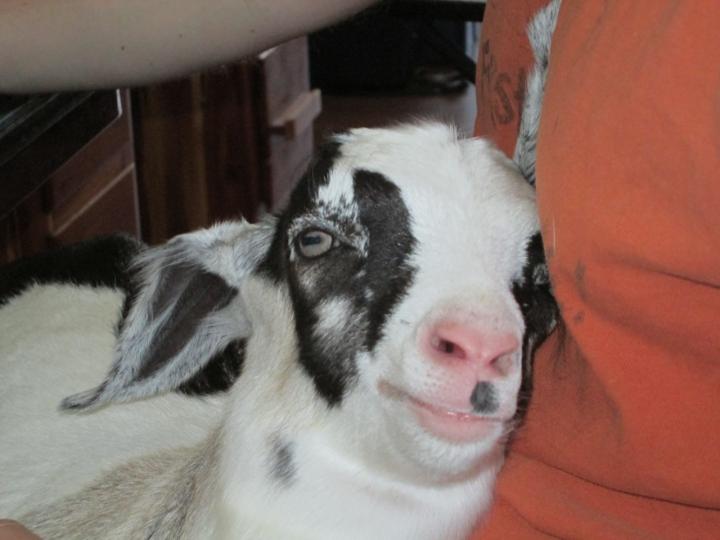 You can tell these two belong together--they look like a matched set!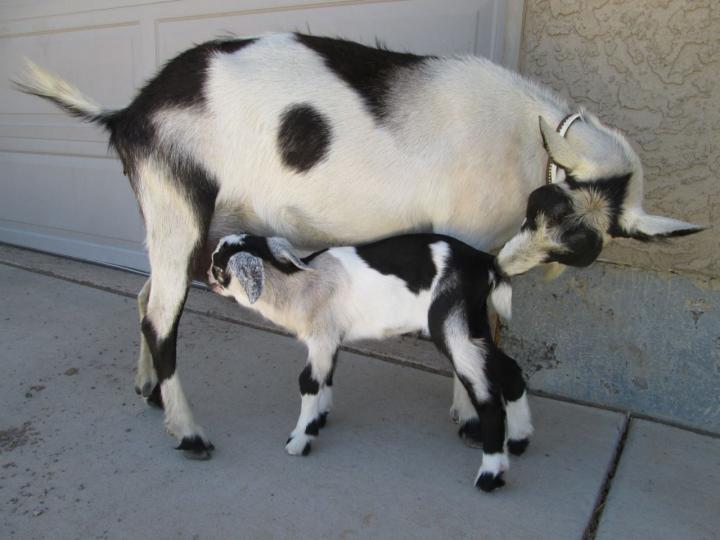 Yesterday we went for an outing in the scrub oak behind the house. Finn thoroughly enjoyed himself, hiding behind bushes, leaping from rock to rock, and tasting everything in sight.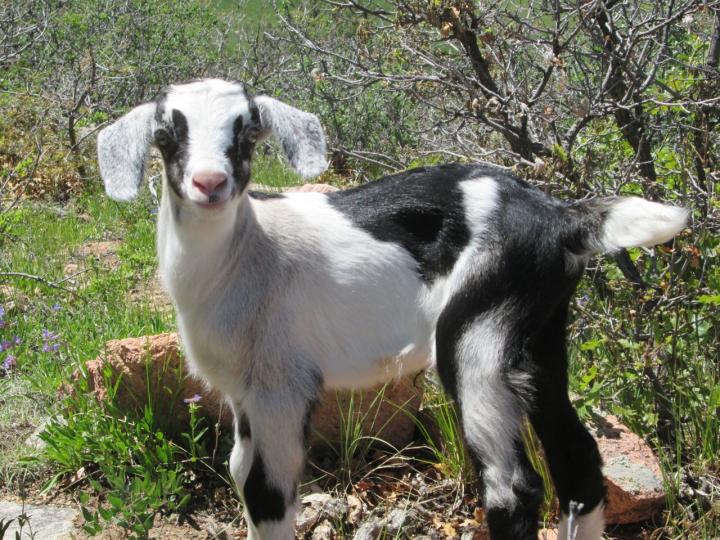 Oh, and I was wrong about Finn being polled. At one week old he's finally got sharp little pokeys breaking through. I was hoping to avoid the "to disbud or not to disbud?" question. The thoroughly practical side of me says that all goats raised here must be disbudded for the sake of everyone's safety and convenience. But the sentimental, au naturel side of me feels that disbudding is tantamount to mutilating one of God's beautiful, perfect creatures, and if he has horns then he has them for a reason. That said, I still intend to disbud all the girls born here so that they can be sold to anyone with kids or hornless goats, and to people who want to show. I don't want any good dairy girl going for meat because of a set of horns! But Finn, being a boy, will never be shown, and I'm certain this is one we're going to keep for ourselves. I love horns for a lot of reasons, but I'm not sure about the wisdom of keeping a goat with horns when the rest of our herd is hornless. Cuzco is pretty good to the other goats and doesn't abuse his horned advantage, but I don't know what this young upstart might do as he hits puberty and starts getting cocky.