Cuzco seemed a bit sulky today, and when I asked him what was wrong he said that his thread was going to be derailed by all the cute babies and everyone would forget about him.

So I scratched his withers and told him I'd start a new thread for the babies and I'd try to keep "Cuzco's Glamour Shots" a little more on-topic.

It's official: Phil named this little guy "Huckleberry Finn." I'm not sure yet whether "Huck" or "Finn" is going to be the name that sticks, but I've been leaning toward Finn. Phil calls him Huckleberry.
Phil worked with Finn asleep on his lap yesterday, and today Phil was proud to show off his new baby while he gave a Skype interview to
Modern Farmer Magazine
.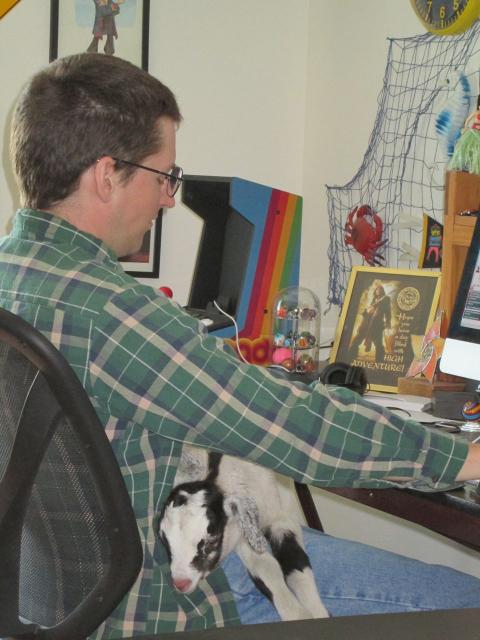 Last night we had some friends over for a movie night and Finn joined us and sat on Phil's lap for most of it. And today I brought him into the kitchen to keep me company while I ate lunch. Do you think he might be a wee bit spoiled?