What do you do with a goat that comes home from a romantic interlude with a hot-smellin' buck in the dead of winter?
Why, take her into your house for a bath in your claw-foot tub, of course!
You can do this, Lilly! Upsa-daisy! (You'd have no problem getting in if your boyfriend was in the tub!)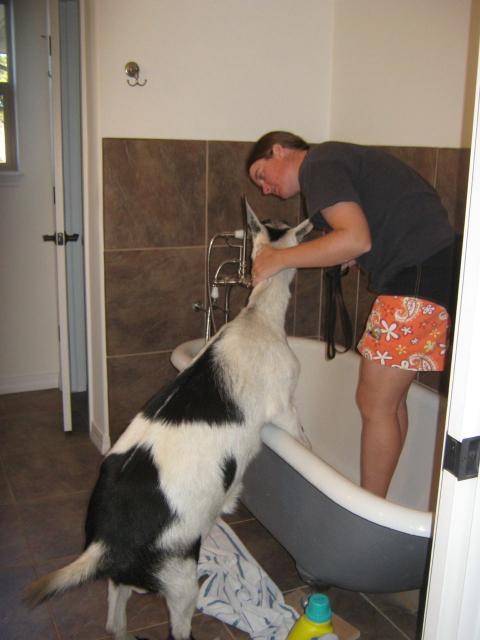 Please don't wash away my beautiful perfume!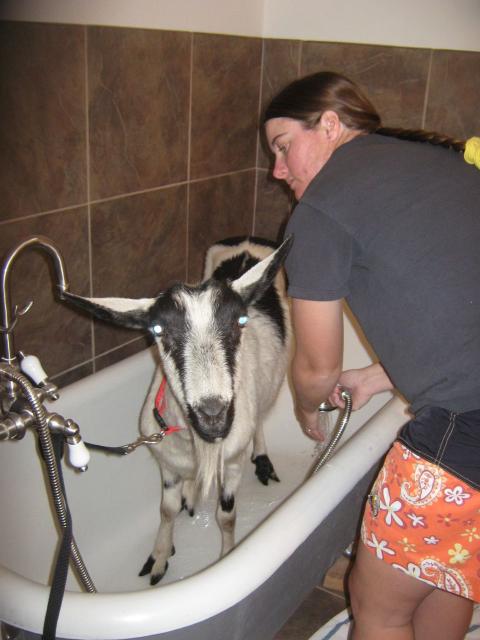 Be thankful the water is warm, goat!