Last Sunday Phil and I took the whole day to try tackling the Bartlett Trail up to south Greenhorn Peak. It's anywhere from 8-12 miles to the top (depending on what you read and who you talk to), so we didn't quite make our destination, but we came within spittin' distance.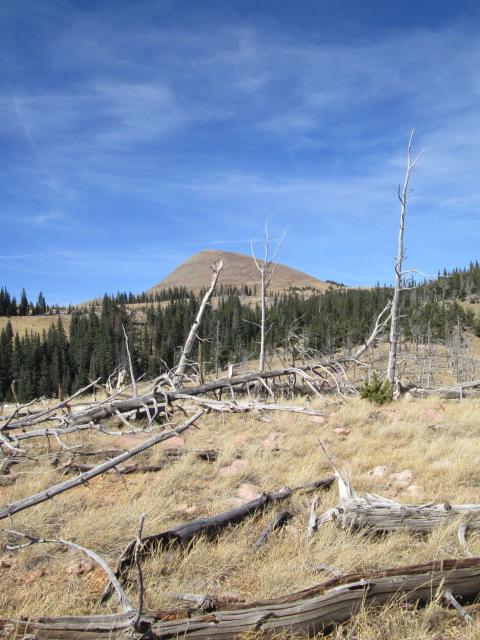 It's not a terribly difficult hike, but it is long and the slope, though not exactly steep, is relentless. We hiked for four hours with only two very short breaks and got within a mile of the peak before we had to turn around. The days are too short to chance pressing on into the afternoon.  
We stopped on a high ridge overlooking the plains. There was a forest fire there years ago and the dead trees lay eerily all around, with a few still standing at crazy angles.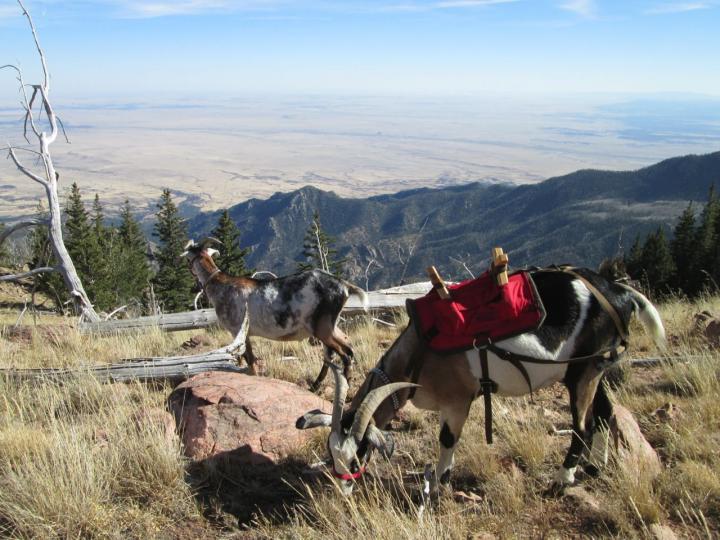 It was a pleasant day but very warm for October and Finn especially got a little hot on the way up. But we switched the pack from Finn to Sputnik and back as each got tired.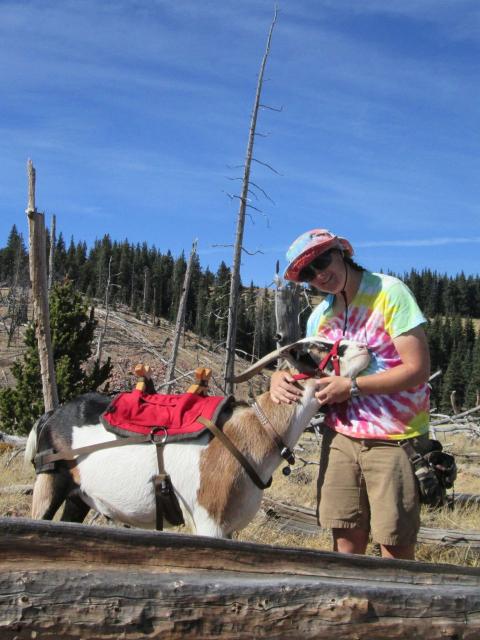 The only reason this photo is here is because the angle made me laugh. Sputnik looks like he shrunk in the wash!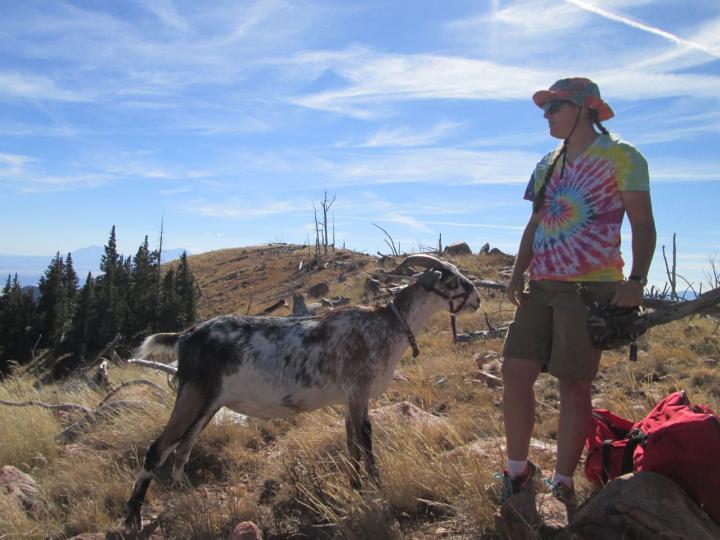 We found a nice log with a beautiful view and sat down to rest and eat a late lunch. There was plenty of grass for the goats and lots of things for Phil and I to look at through the binoculars.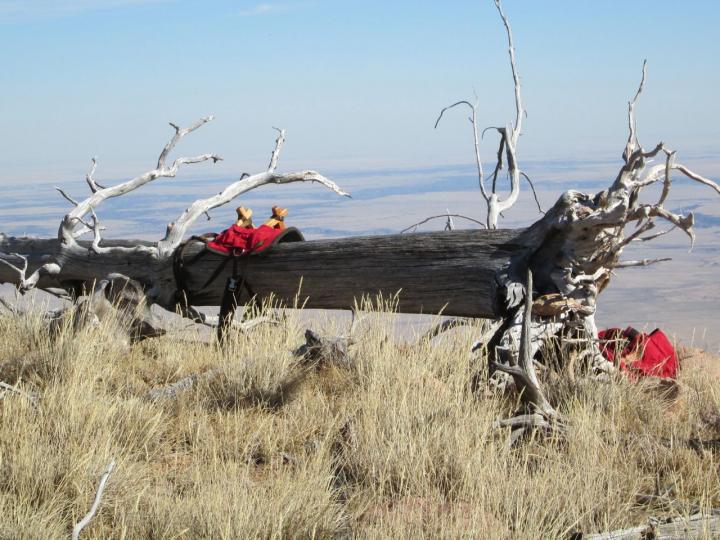 Sputnik seems pleased with himself.