Thought I would share a few updates on my future packers. Dwite tells me that they are "growing like little weeds" & that they also have a partner in "crime" that is inseparable with them. He is a full blood Oberhasli named "Dakota".
Generally speaking all of Dwite's boys are horned and he does not raise hornless. Hence, I had to commit to the above two kids upfront as they need to be disbudded so soon after birth. As luck would have it (for me) there was a miscommunication & Dakota was accidentally disbudded. Interestingly, all three kids actually have the same sire as the other two which makes all three
"brothers from another mother"

I.E. Half brothers
..."Three Amigos"
From what I understand this sire is actually of the bloodlines that were brought from the top Oberhasli bucks (via straws) from Switzerland a few years back...who is owned by Dr Deb. (Zeene) Well, long story short I have been fortunate enough to be also adding him to my mix of future replacement packers. Pretty excited & feel pretty lucky...we'll be bringing them home in June!!
The kids pictured above were 27 days old; they are currently 48 days old now & getting big. Dwite told me he just weighed them & they came in at:
"Cruze" missile = 30 lbs 3 oz.
Forest = 34lbs 10oz
Dakota = "Dakota weighed in at 25 lbs 10 oz.
Cruze & Forrest were born 2 hours apart & Dakota was born the day before. Dakota is lighter but remember he is a Full Blood Oberhasli. Dwite tells me that he is actually
"wide across the shoulders and hips, plus he has good height. But even more important, his personality is "Wonderful", he will be an excellent Packgoat!"
I hope all three are as they have at least 50% Ober in them.
Here's a few more pics...
Cruze
Cruze & Dakota
Forest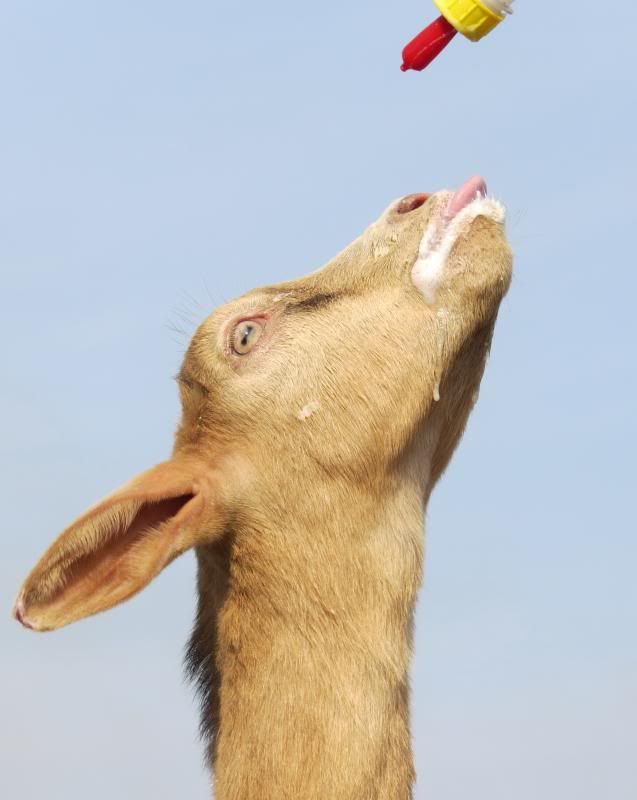 Dakota
Dakota & Cruze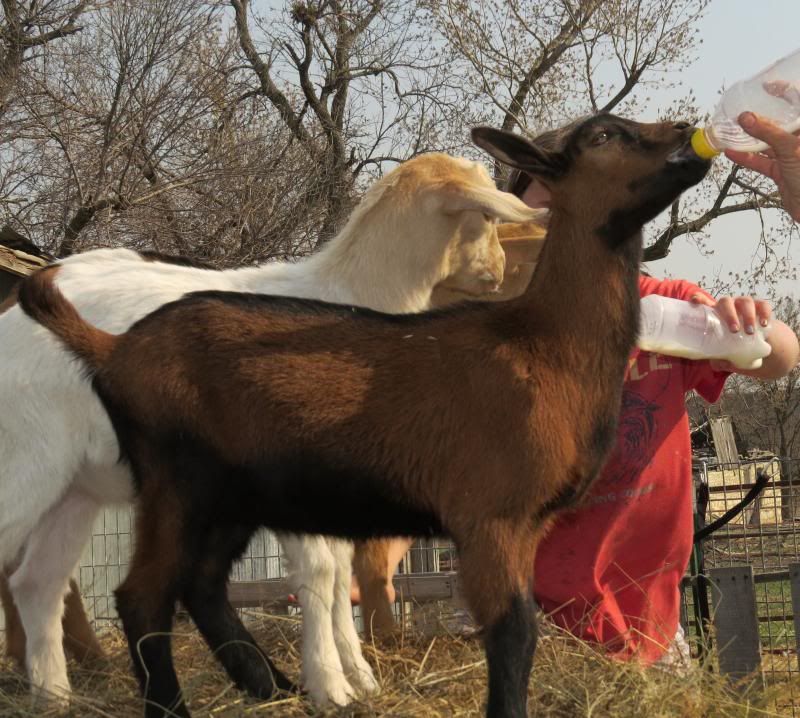 "The Three Amigos"
LOCATION

:
Top-of-Utah at the South base of Ben Lomond