There's that flop ear again!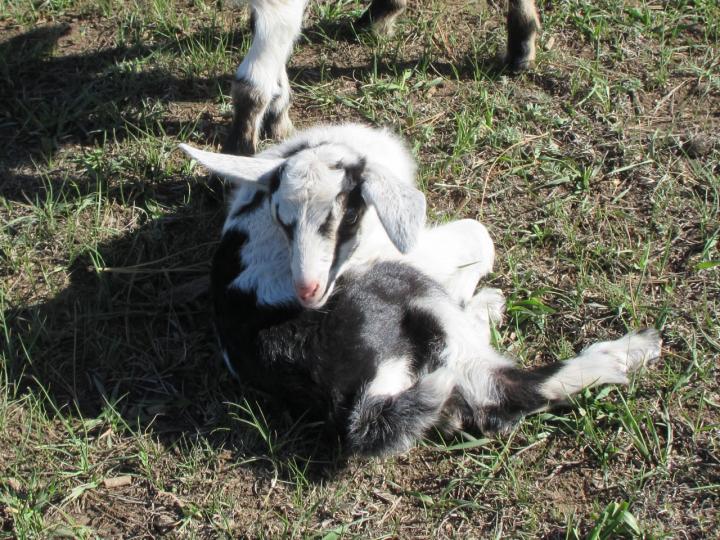 Sapphire and Ben Gunn enjoy a nap in the soft grass and warm sunshine.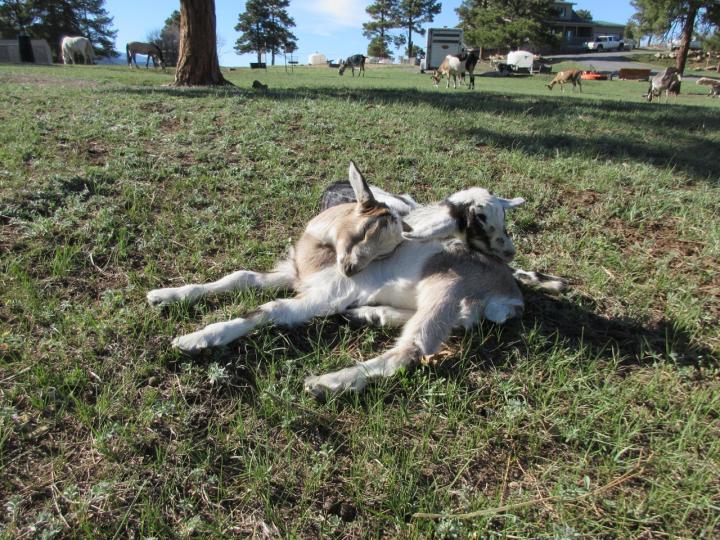 Skeeter and her her two girls under the shade of the ol' pine tree. 
Remember it?
 Skeeter's mother Petunia played under this same tree. Funny to think that dear old Lilly was Ruby and Diamond's great-grandmother. Goat generations go by very quickly.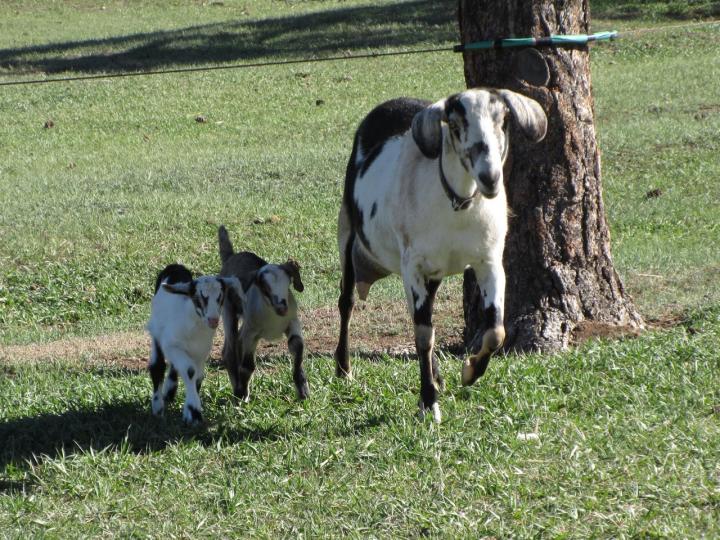 For the first time since they were born, Skeeter allowed her little darlings to play with Sadie's older kids. She was rather suspicious of the filthy little brats, but she recognized the practicality of allowing her kids to have friends and entertainment other than herself.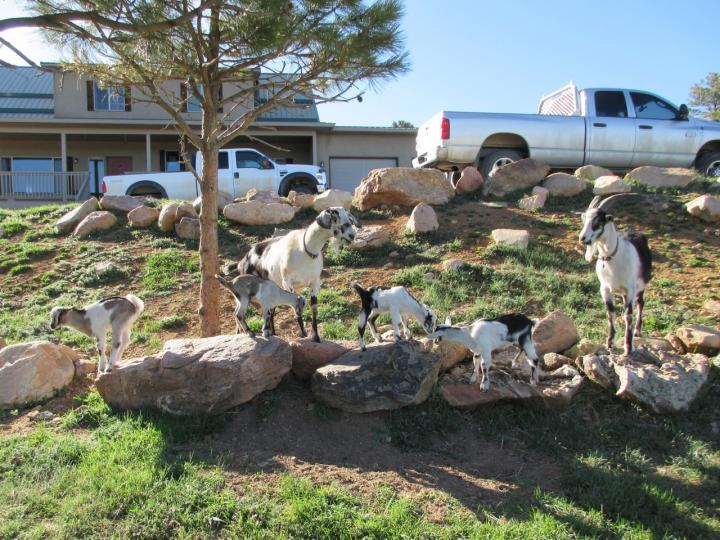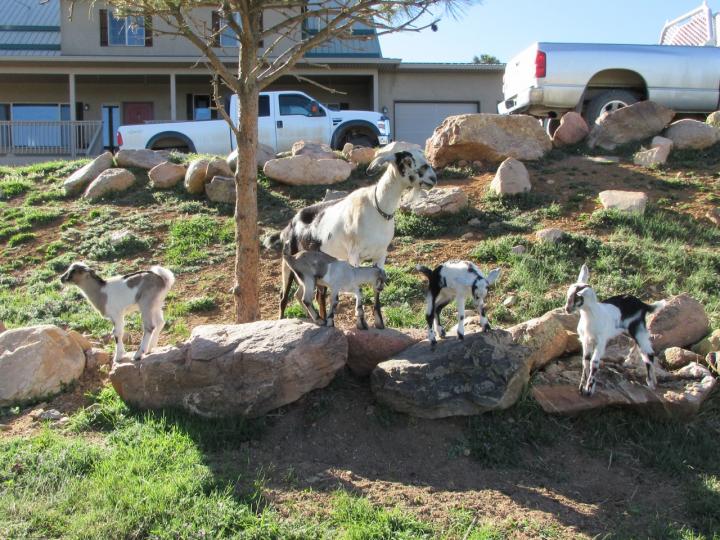 Big Ben Gunn meets Diamond… who looks almost exactly like his sister Sapphire. It's seriously hard to tell those two girls apart now that the size gap is narrowing!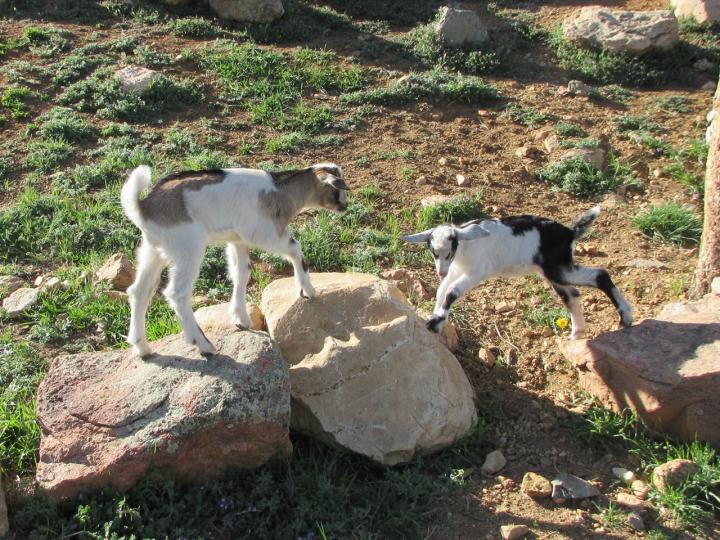 Diamond and Ruby.