A few months ,when I went out to the goat pen, I noticed Bourbon's mouth looked different.  Upon closer inspection I saw some of the teeth on the lower jaw were out of position and sticking outward.  Of course my mind went straight to a tumor pressing on them or bone disease, etc.  I had the vet check them and he said physically everything was fine.  He thought maybe Bourbon had caught them on something.  He said the teeth were solid in the bone and that even as he aged, Bourbon shouldn't have any issues with them.
Bourbon is #1 so I can just picture him eating hay out of the feeder and quickly swinging his head to the side to warn off another goat - catching his teeth on the feeder bars.
Today I finally got a decent photo of his teeth when he was eating grass on our walk.
He's getting quite the "new look" with the scar on his nose and his crooked teeth!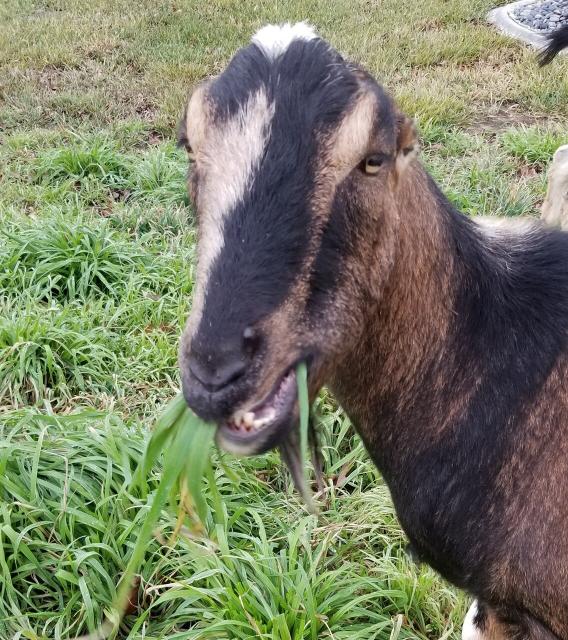 Goatberries Happen!