This morning the local Home Depot assistant manager, Jake, called me and asked if I would like all of the Christmas trees they had left over!  He said last year they donated them to an animal sanctuary but the animal sanctuary moved and one of the employees mentioned goats.  He Googled goats in our area and my farm, Sageland, came up 1st!  It was my listing on Goatzz.com.  He even said he'd deliver them!  Woohoo!  They delivered 40+ trees!
My goats are set for awhile!  Eldon & Debbi Otta will be taking a couple and my son will take some for his goats, too.
Jake excitedly threw a couple of the trees over the fence for the goats.  My goats ran over and started devouring them!  He'd never heard of packgoats before so I gave him a condensed rundown on what they do and how wonderful they are.
He said he'd keep my information for next year and if anything else came up that he thought my goats might like he'd let me know
This was the 1st load they delivered.
Happy goats munching the trees.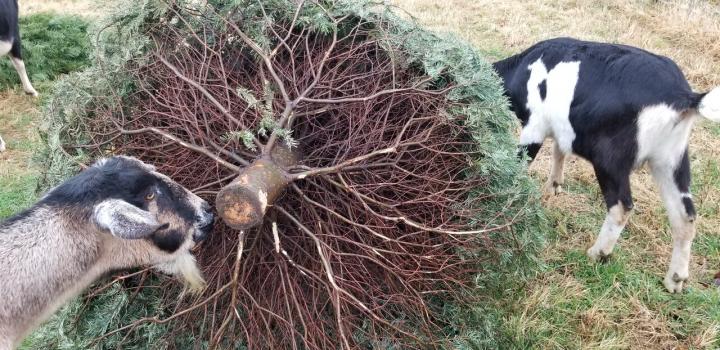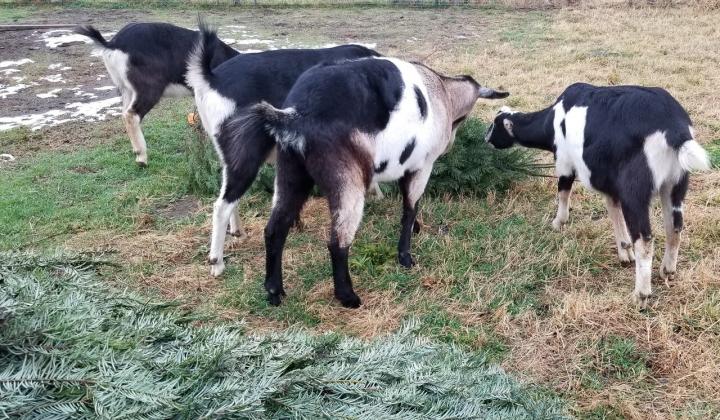 Goatberries Happen!