Bourbon is the G.O.A.T.!

Today he was dressed up as Santa with his packs filled with toys.  He was such a good sport about it!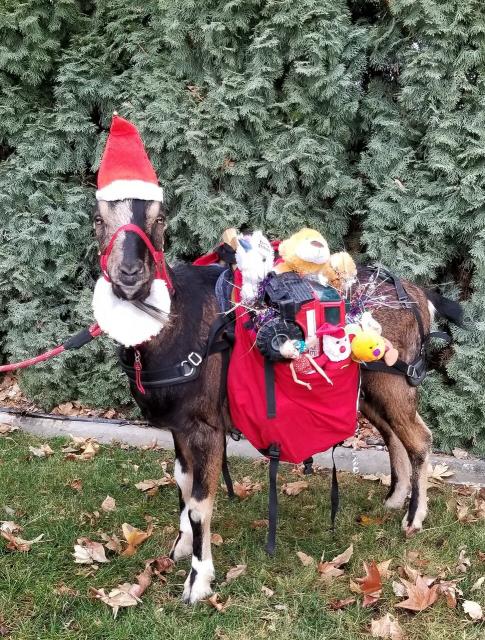 My son and his family wanted to take family photos with Santa Bourbon.  All Bourbon wanted to do was love on Hunter!  He was rubbing his head on Hunter and giving him kisses!  It was adorable!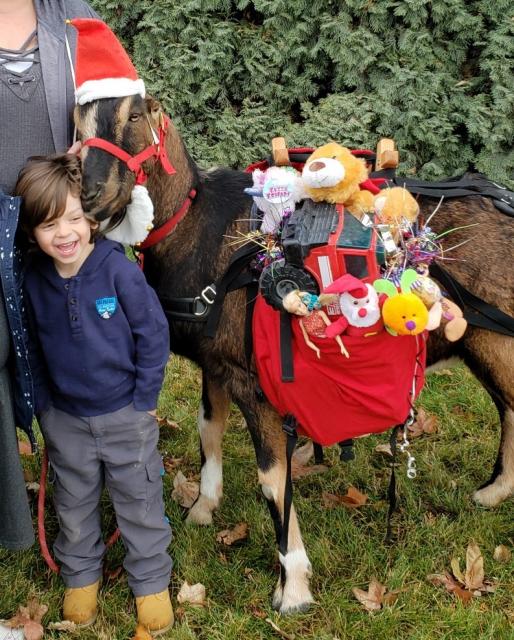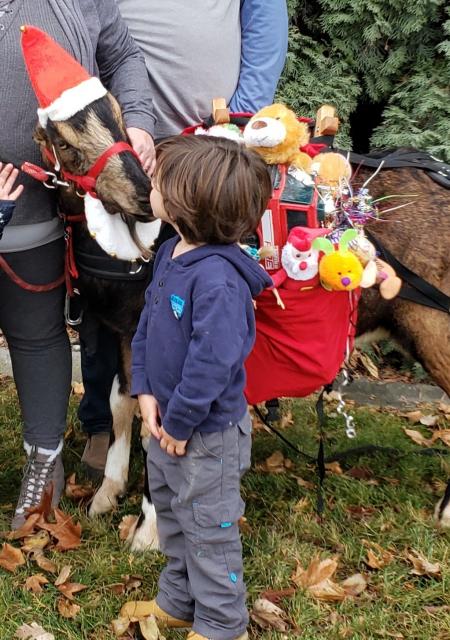 I'm SO in love with Bourbon!

(yeah, I know the britching isn't fitted and the pannier has hanging parts)
Goatberries Happen!