We have three does due in the very near future. Coral and Sadie are officially due on Sunday and Tigerlily on Monday.  
Coral looks like she was due three weeks ago. I'm quite sure she's carrying triplets.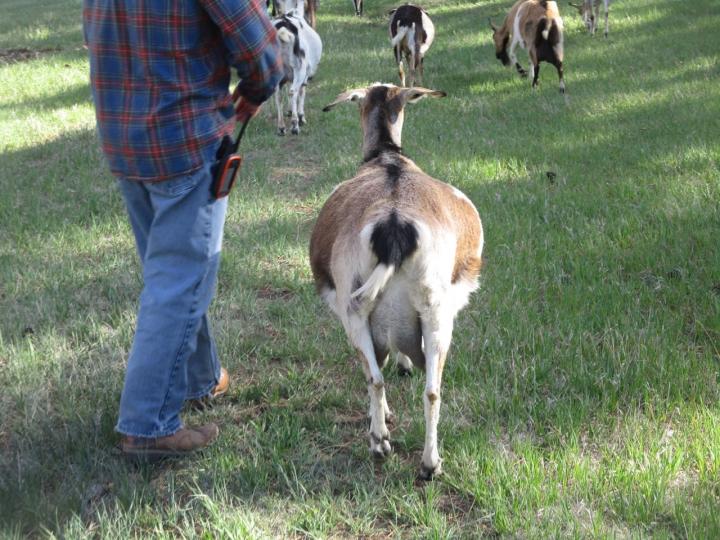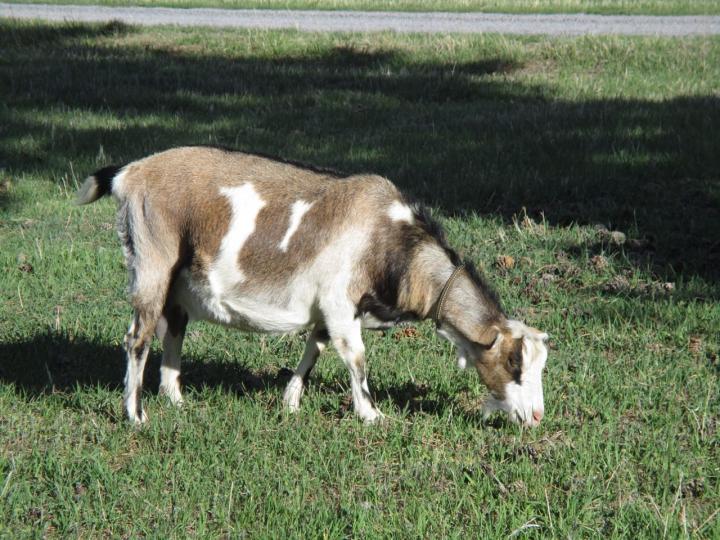 Tigerlily is also looking very matronly these days. For three years in a row she's had singles, but I think this time she's got at least two in there. She'd better not have just one because she's enormous! 
Sexy Sadie remains true to her name. She's in good flesh, but she's hardly got any "baby bump" at all and has maintained an very sleek, trim figure. I don't think she could possibly have more than one little peanut in there. If she weren't making an udder I'd thing her pregnancy test was in error.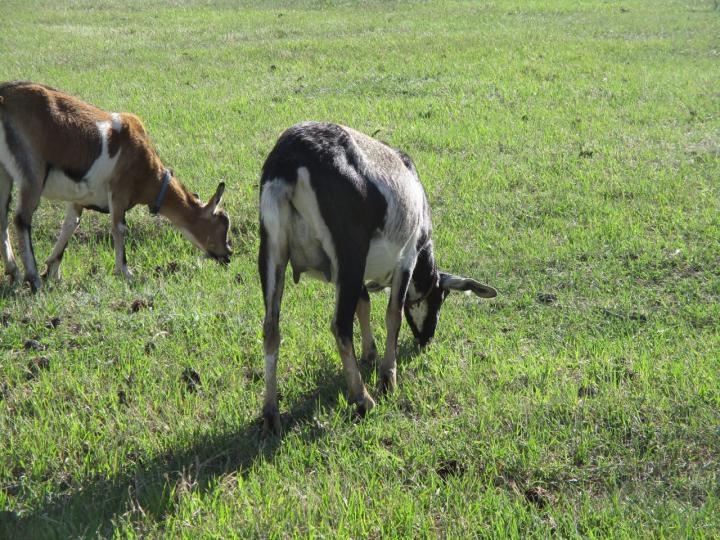 We couldn't possibly live in a prettier place...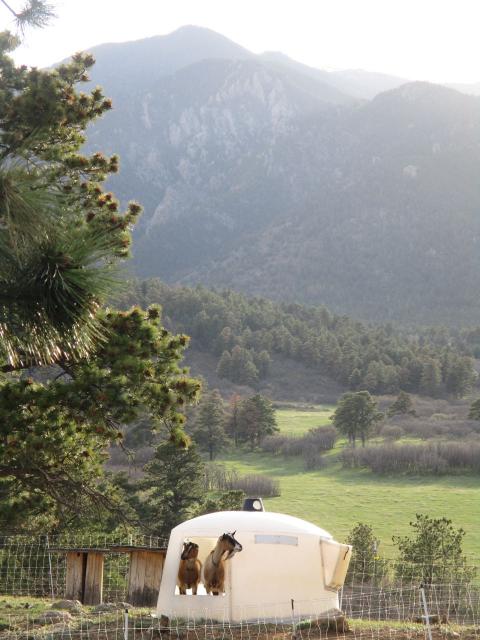 Dusty and Pepperjack are looking beautiful these days.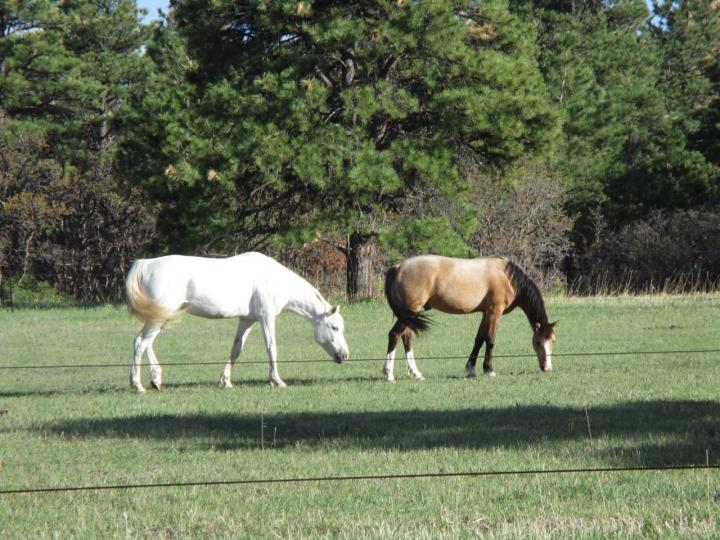 A week ago our friend Emma, who attended Butterfly and George's introduction to the world, got some ducklings! She wanted me to come see, and since I couldn't leave Butterfly unsupervised yet, I brought her along. "Butterfly, meet 'Ducky'!"