I can't believe these photos were taken a week and a half ago. Time flies when you're having fun! 
Butterfly attended church with me for the last two Sundays since she couldn't be left at home unsupervised. George came with her the first week and was a huge hit. One of the ladies took him around to visit every car in the parking lot.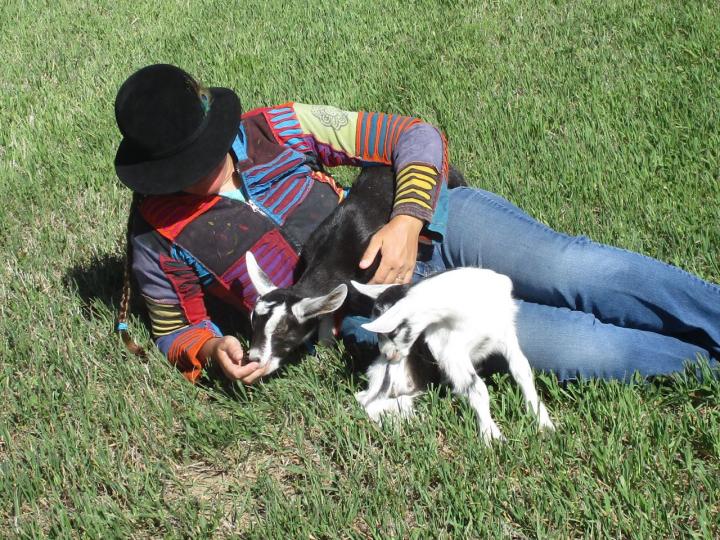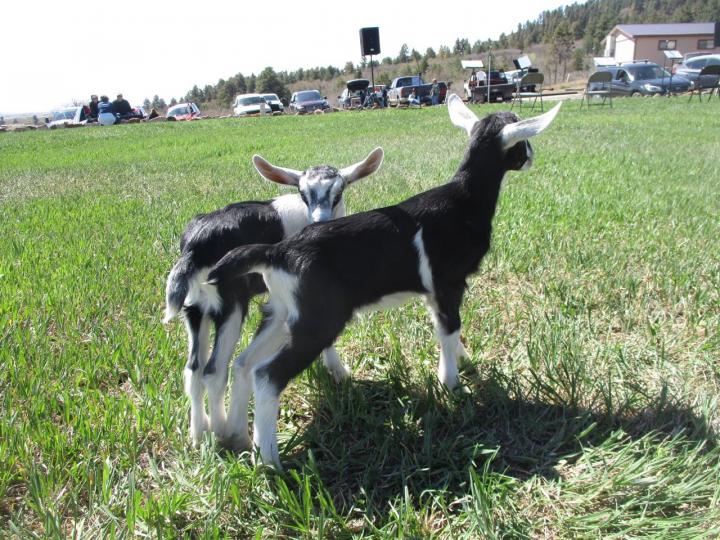 For several days, this was Butterfly's preferred position. I'm not sure why it was more comfortable for her (looked painful to me!) but if she enjoyed sitting like a dog I wasn't going to argue with her. It was adorable as all getout.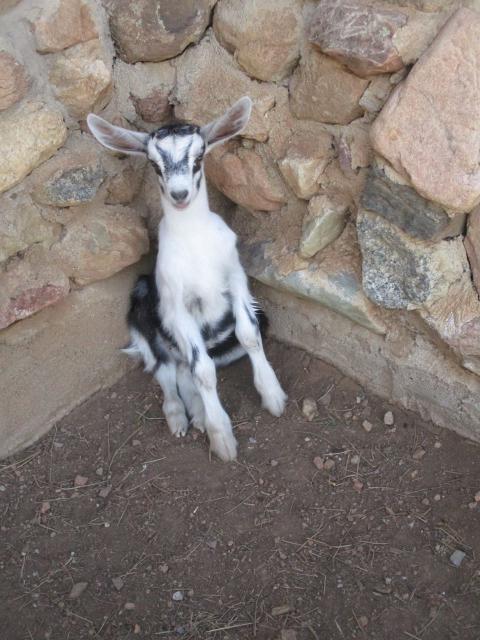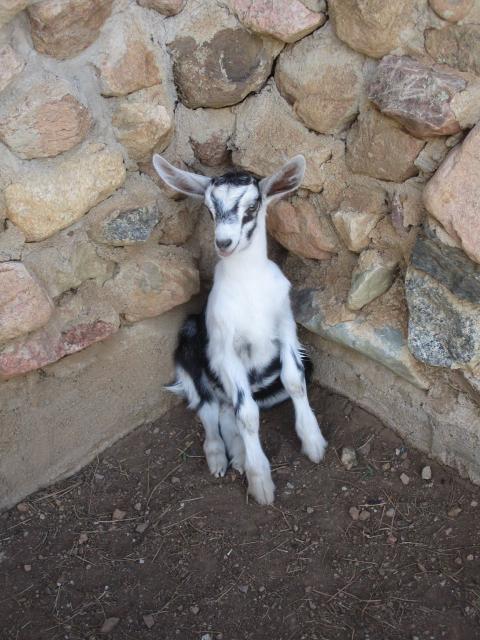 Sunday, May 10th was the first day we let Butterfly hang out with the herd (supervised of course). She was sturdy enough to stay on her legs and mobile enough to move out of the way.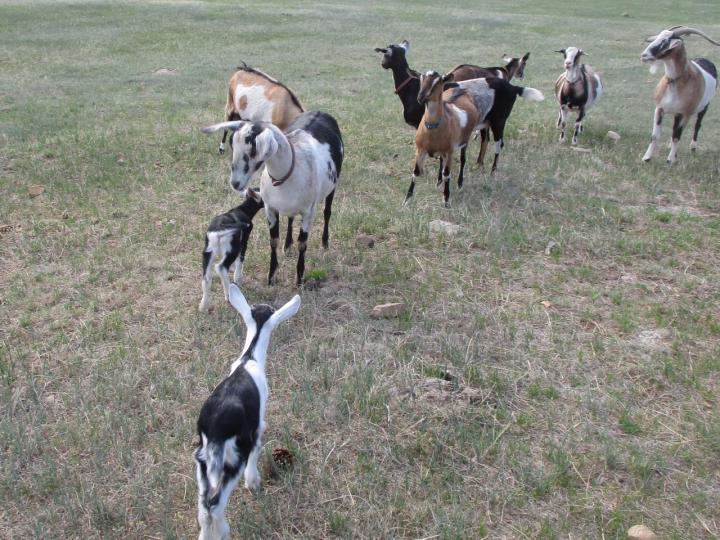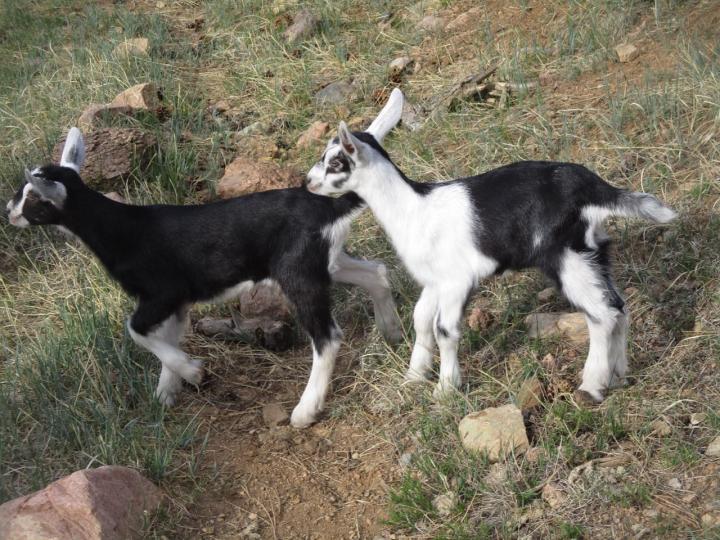 Daisy is always enamored with the kids.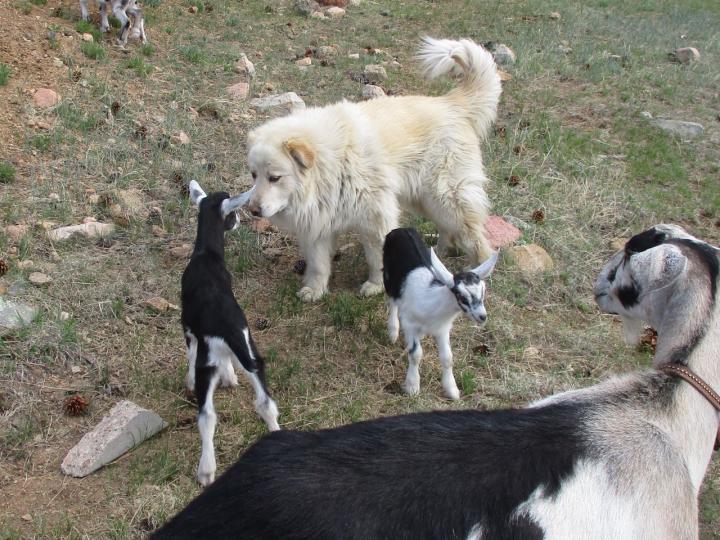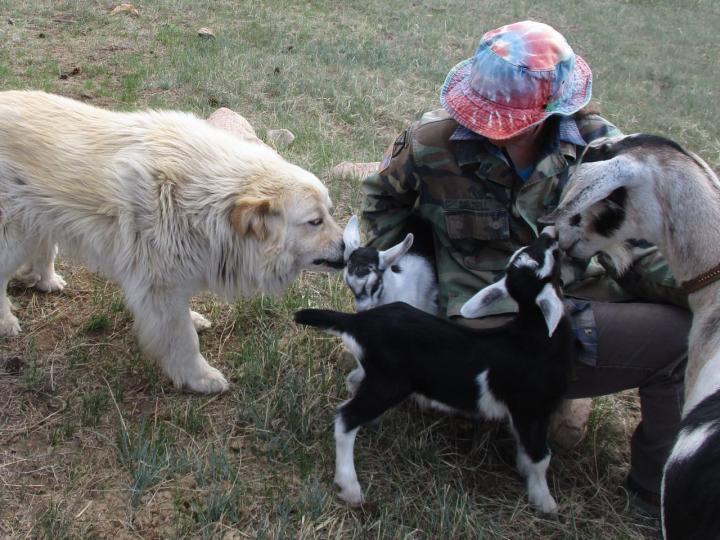 Skeeter has been remarkable through all this. Many mothers would have abandoned a hurt baby that spent so much time separated from her. Some would have been careless and knocked their baby down or been too impatient to wait for them to shuffle slowly toward the udder. Not Skeeter. She has impressive mothering skills. At first she was a bit savage toward Zelda and Sonic when they would try to play with Butterfly, and she would even reprimand George for playing too rough. But as Butterfly has improved, Skeeter has become more permissive toward the other kids. What a smart mama! Now if only she were smart enough to keep her kids out of the horse pen! This is still a trouble spot we're working on. Pepperjack can't resist chasing the babies.