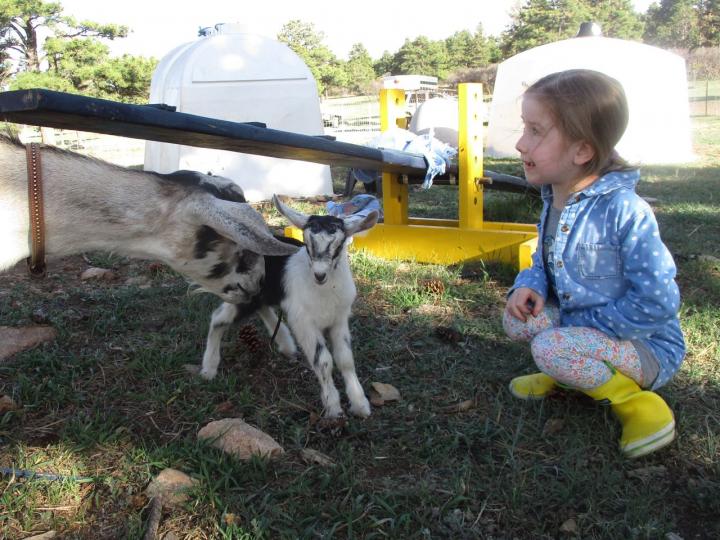 Another name idea for this little gal is "Firebird." Her face marking is taking on more of a phoenix or firebird shape now that it's dry. We'll try some names out over the next few days and see what sticks.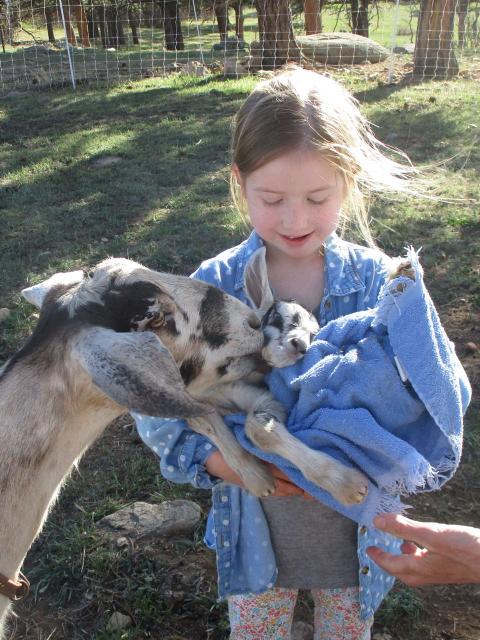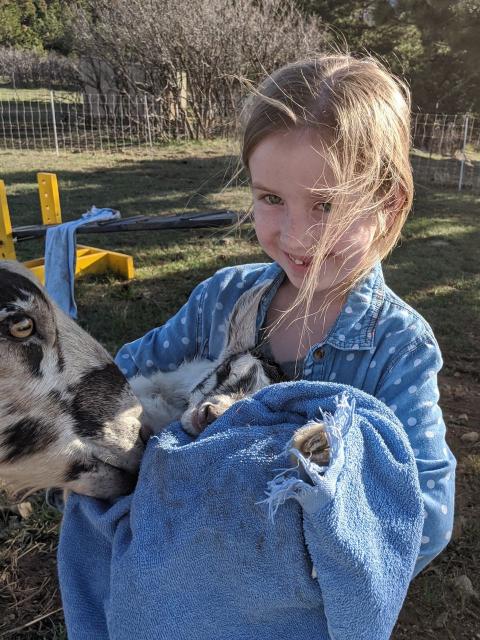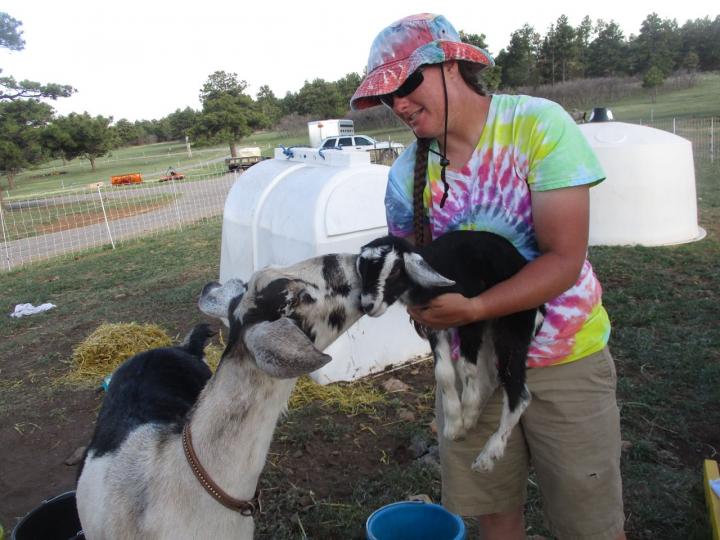 I don't know why but I almost immediately named this little guy "George."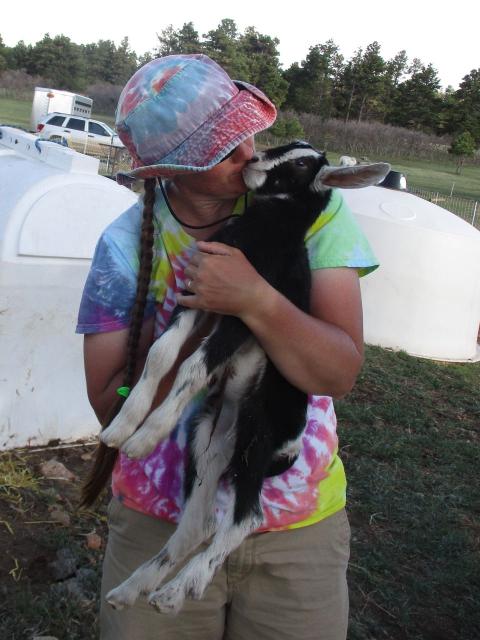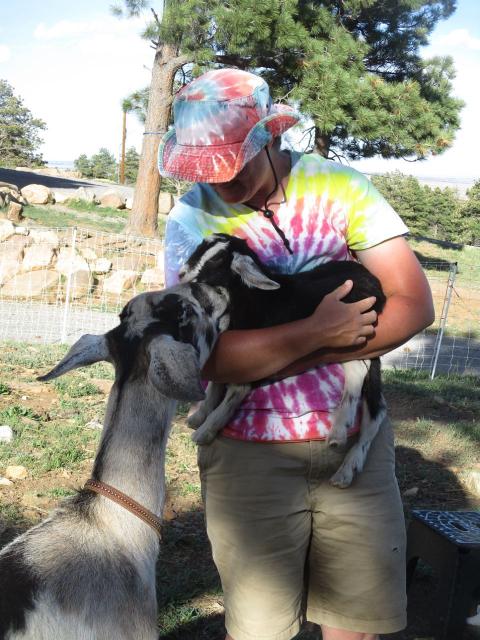 "Welcome to the family!"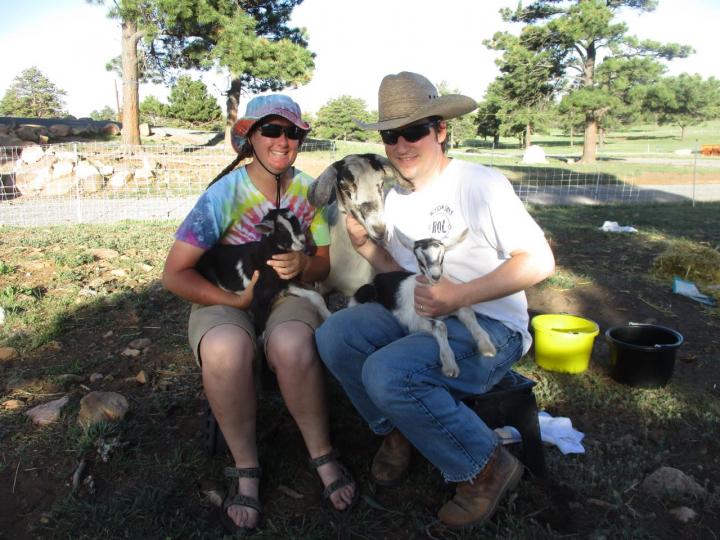 Once Phil and I showed up, the rest of the goats quickly lost interest in the proceedings. They had more important things to do–like graze this glorious spring grass and bask in the sunshine. Skeeter picked the perfect day to bring her little family into the world. It could not have been more beautiful.