After a lot of thought and consideration I decided I wanted a goat to replace Jethro who was injured when we were hiking a year ago in September.  Jethro can no longer hit the trails but he has a home for life.
Last weekend I drove to the Sequim, WA, on the Olympic Peninsula, to look at three 7 month old LaMancha bucklings owned by Kat & Jerry Drovdahl who own Fir Meadow Farm.  These 3 bucklings come from outstanding lines of formidable size.  My friend, Nancy Clough, went with me.  She used to live in Sequim so I had a personal guide to the area!
I chose a buckling named Lex.  He's in full rut but that will be addressed by the vet next Monday.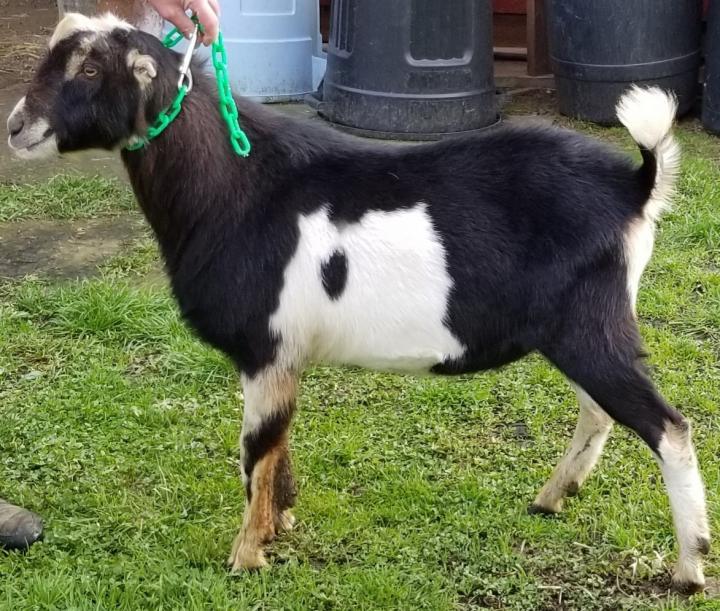 Lex was in a paddock with another buckling.  Jerry led him around the pen and I put my hands all over him (I found out he loves having his hips scratched!).  Then Jerry led him out into and through the barn and outdoors to a hose.  He sprayed his legs so his hooves were clean.  Lex just stood there like he'd done it all his life!  Then Kat trimmed his hooves.  He once again stood still and lifted his hooves to be trimmed like it was done every day!  They let him loose to run around, he explored then came back to check in.  I love his attitude!
This was Saturday.  It's a full days drive to get home that includes a ferry ride so I would pick him up early Sunday morning and head home.
When Nancy and I arrived Sunday morning we loaded Lex into a crate in the truck canopy.  I mentioned to Kat that I liked the 6 month old wether she had shown me before we looked at the bucklings but Lex was the one for me.  She wanted me to look at the wether again and brought him out of his paddock, let him run loose in the barn and trimmed his hooves.  It was obvious the way he climbed around the haystack that he loved "up" and was very agile.  He let Kat trim his hooves with minimal resistance.  Nancy and I conversed about him - a lot.  I really wasn't looking for another goat.  I've always hiked with 2 packgoats.  Hiking with 3 would be a whole new ballgame.
Kat made me an offer I couldn't refuse - so into the truck he went!  His name is Leif.  Yeah, Lex and a Leif!  They name their goats with the ADGA tattoo letter for the year they're born in.
Lex's sire, Henrik, is a gentle giant - and I do mean giant!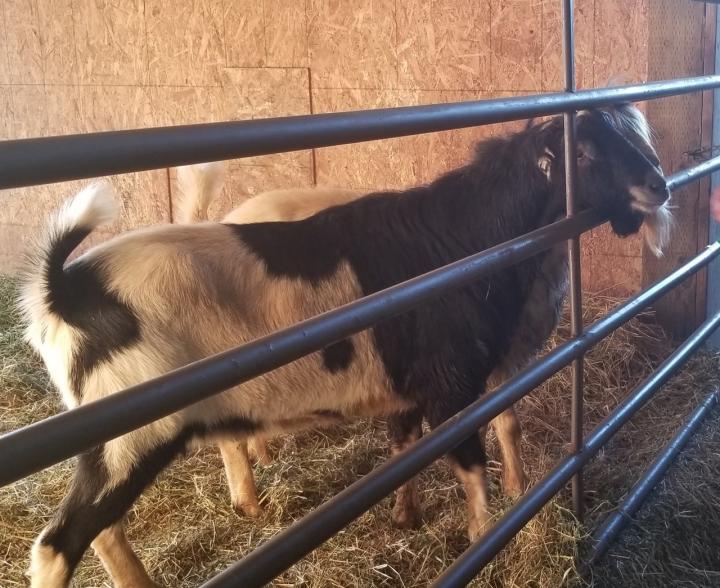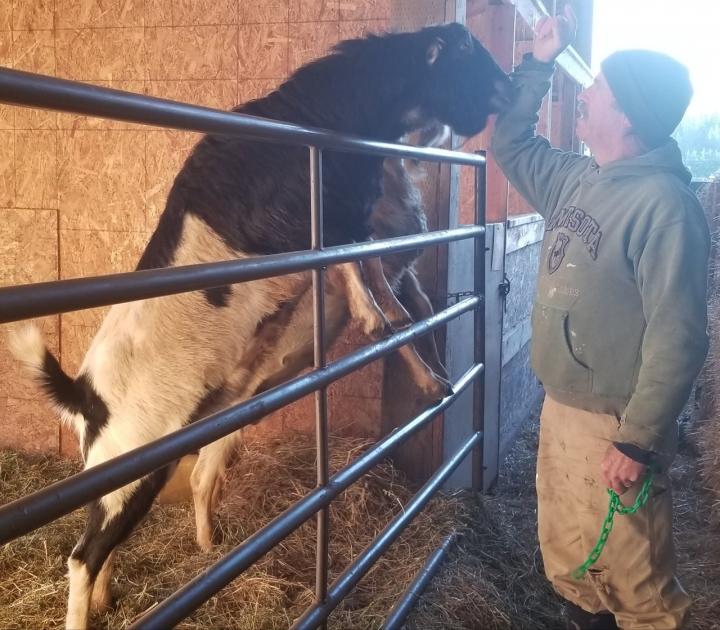 Leif's sire, Karamel, is behind Henrick in the photos.  Karamel is 18 months old and going to end as large as Henrik!  Both Lex and Leif have the genetics to be BIG and have great minds to go with it.
Once we were driving Leif laid down the entire trip except for on the ferry.  Lex alternated between lying down and standing.  Bourbon never lies down.
The ride home on the ferry.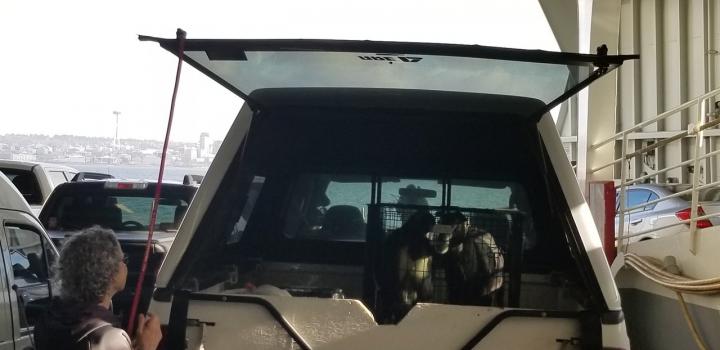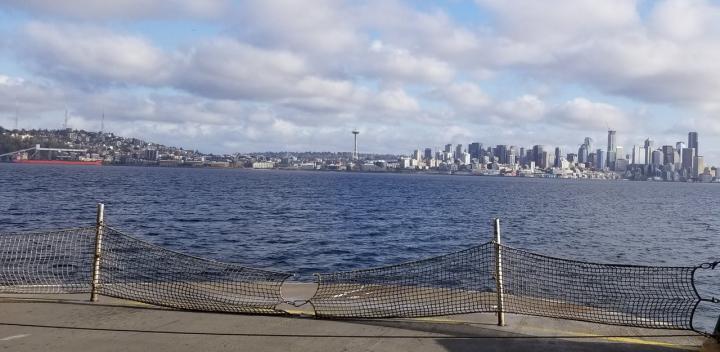 They are settling in well.  Once Lex is wethered and all of his swimmers are no longer swimming I'll begin introducing them to my other 4 goats.  The biggest question is how Bourbon will accept them.  Bourbon and I are extremely close and in tune with each other.  Lex and Leif will need to be totally accepted by Bourbon for this to work on the trail.  Crossing my fingers!
Here's a photo of them in their new (temporary) digs.  It's not a very flattering photo but there'll be a lot more photos to come!  Lex is on the left, Leif is on the right.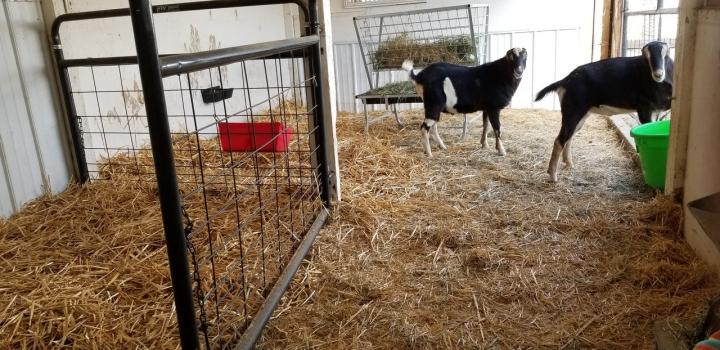 Goatberries Happen!