After the Window hike, Herb, Phil, and I all went exploring up a small canyon and then up over the rock hillside behind our camp. There was no trail so we encountered a few tricky spots where we weren't sure if we could cross some of the deep cuts in the rock, but we always found a way and so made a nice loop up and around without having to backtrack.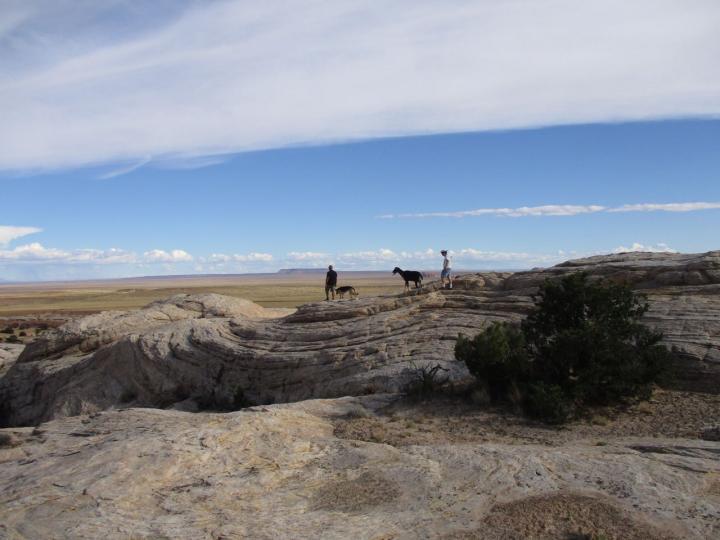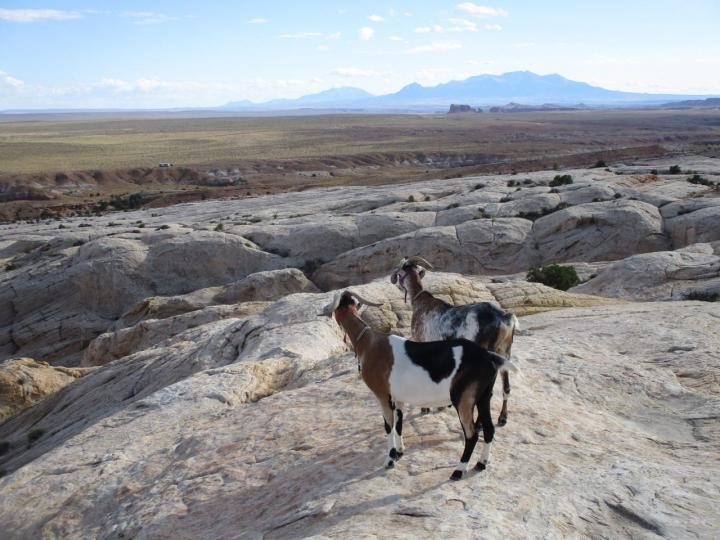 We encountered some steep terrain on this hike. If the camera weren't tilted this would look even steeper!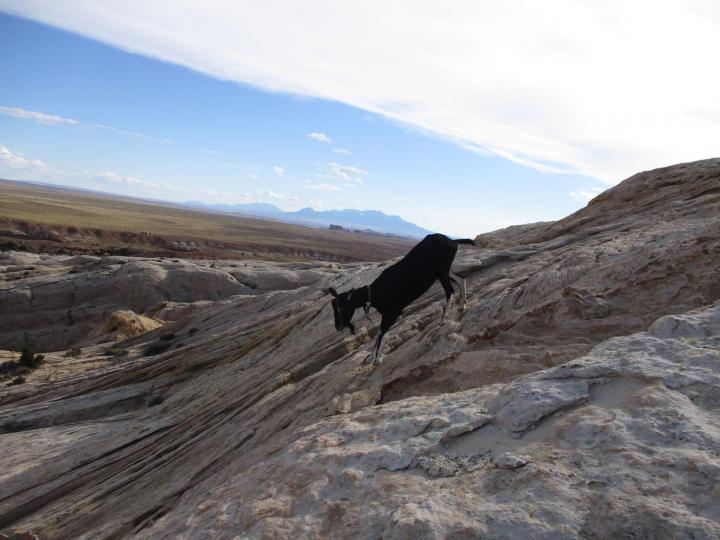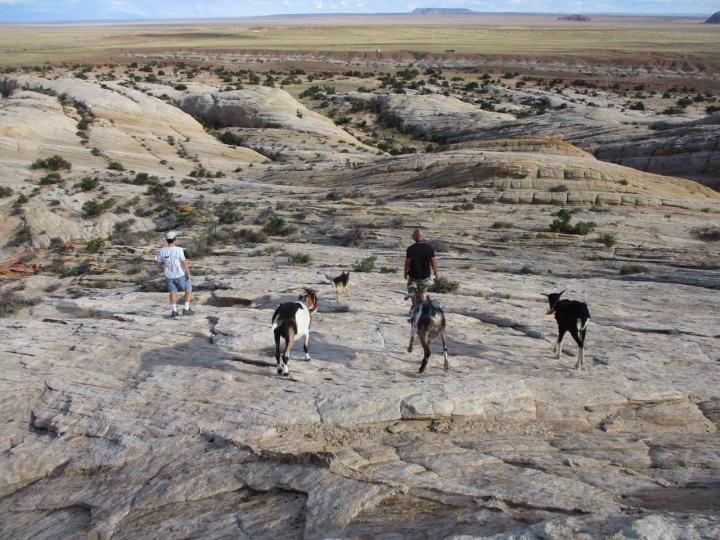 Herb brought his rock portrait of Bacchus to hide. "Make sure there are no scorpions or mousetraps in that hole, Herb!"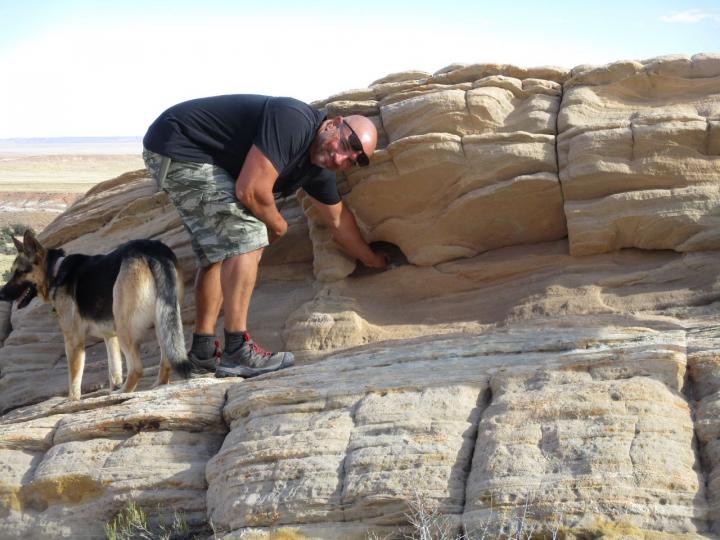 What a pretty portrait!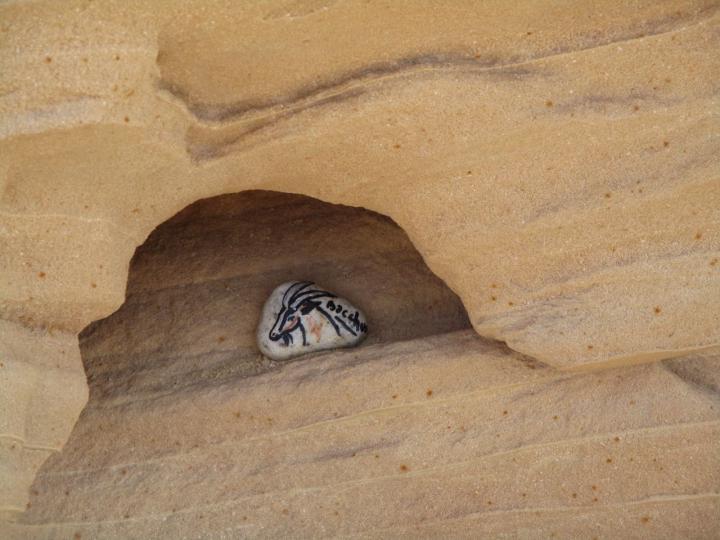 We had seen some neat-looking outcroppings of flashy red and bright yellow rock on our way up, but they were across a deep chasm or two so our goal was to find some way to get over or around the cracks so we could access those outcroppings. We eventually made it! Unfortunately the rock color didn't come out so bright in the photos.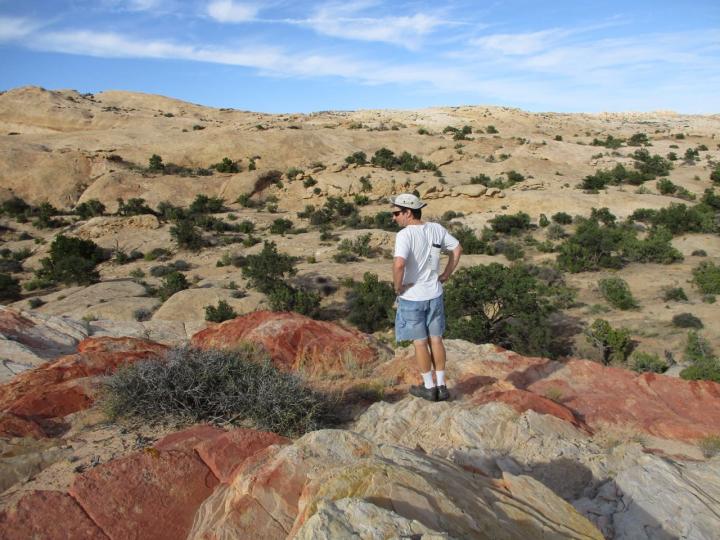 Herb's crew: so boss!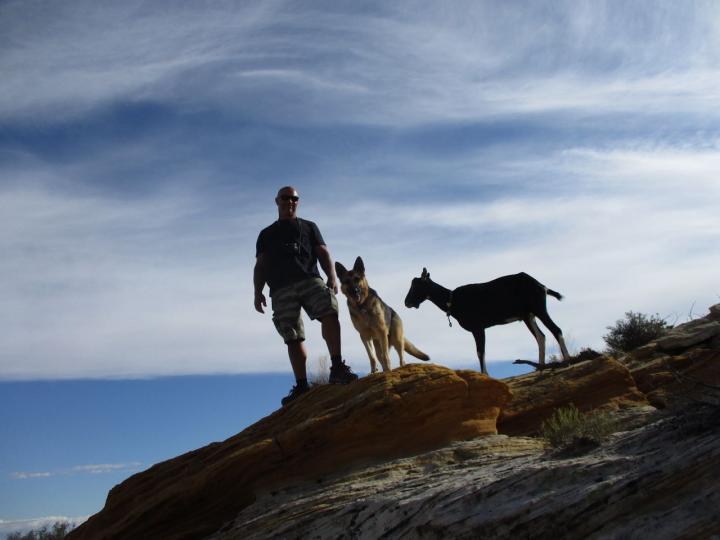 As always, I like to dress for the occasion. Fashion being my greatest passion in life, it is no surprise that I carefully selected this t-shirt to perfectly compliment the rock outcropping we used for this photo shoot. Expect to see me on the cover of every chic magazine in the check-out aisle at Walmart and your local grocery store.