A few days later on August 6th, Phil and I headed out for our second trip to Texas this year. The last one was in March/April and we were able to see all of my grandparents, including Dan who was in the nursing home and not doing well. Dan died two months later on June 8th, but the memorial service was not held until August 8th. It was a whirlwind trip and we had a good time seeing everyone again (nearly all of them were at the Creede reunion in June). The service was very nice. Dan was in the navy at the very end of WWII and got a military service with the trumpet playing Taps and a flag presented to my grandmother. It was very touching.   
My last photo with Dan back in April.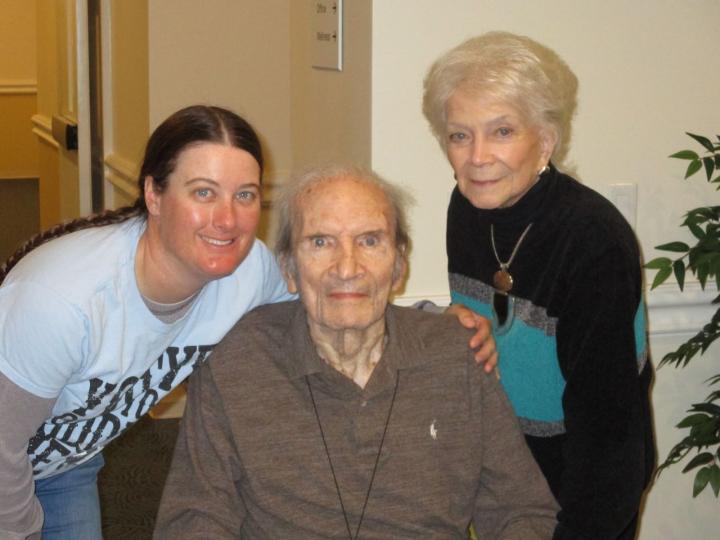 A picture of me and Dan riding in my horse carriage in Lake City in Septemer, 2005.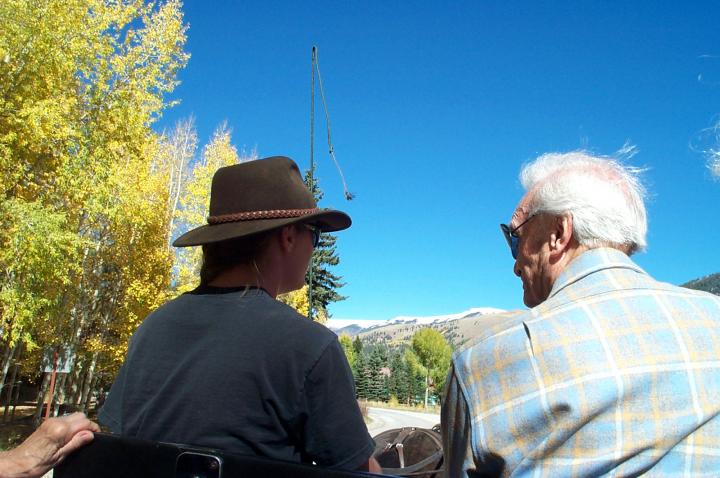 My aunt Jenny took a photo of Dan petting young Cuzco that same year. It was in one of the photo albums at the memorial service. I'll have to see if she still has the negatives. I'd love to get a copy.