Yesterday I fit Bourbon with his new saddle.  I bought a Sawtooth Synthetic Goat Packsaddle and pads at the Rendy.  I really like the rigging on this saddle.  It has the traditional wood saddle with a synthetic rigging.  The rigging is very similar to the one I used when driving my horses and competing in Combined Driving Events.
Bourbon just stood there, chewing his cud, while I adjusted everything.  You can see he has a big lump of cud in his mouth!  He also had a pedicure and a deep brushing.
I did have a scare yesterday.  I was trimming his chestnuts and cut too much off of one.  It bled a lot but finally the Kwik Stop powder stopped the bleeding.  I'd never had that happen before.  I'll be more careful in the future!  Other than jerking when I cut it Bourbon stood still while I worked to stop the bleeding and held a Kwik Stop Pad against it.  He's such a good boy!
This time of year my goats only get pasture - no hay.  Their pasture used to be part of one of our hay fields.  As you can see in the picture, Bourbon is a little rotund!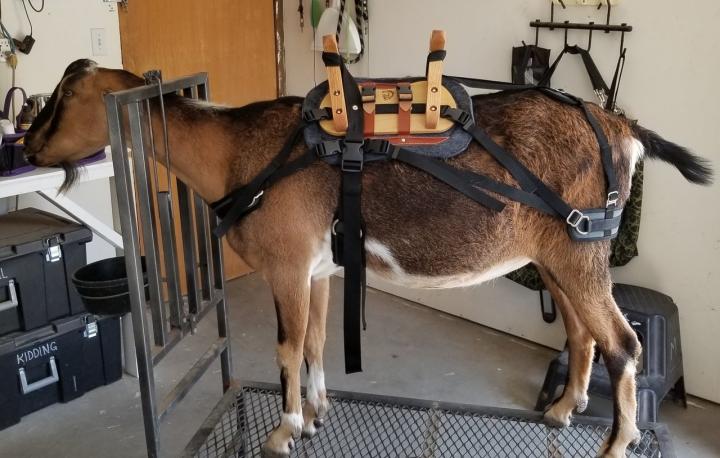 Goatberries Happen!