The snow is melting and parts of the roads on the farm are exposed!  We're free!  Some of the goat toys and their scratcher are finally exposed.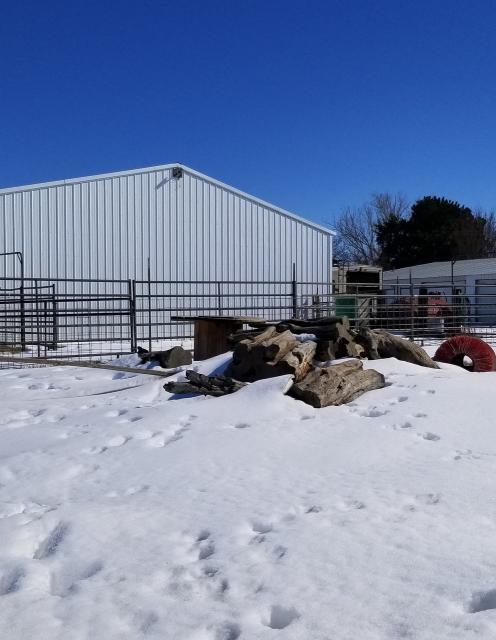 Today I took the goats for a walk around the farm in the areas that are open enough to walk in.  They were bucking, rearing, butting heads and running sprints back and forth in their joy of finally getting out!
My youngest son recently harvested some dead black locust trees for woodworking.  The goats had a wonderful time eating the bark.  I bet they spent a good hour chewing on the tree trunks.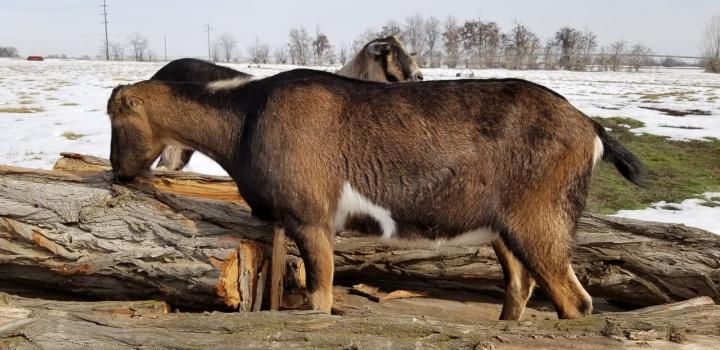 When we came in from our walk I fed them and then sat down in the sun, leaned against one of their tank shelters and relaxed with the goats.  Bourbon went into one of the shelters and laid down.  He had his head out in the sun while his body was toasty warm in the shelter.  You can see how little his beard is now.  I'm still sad about that.  Little Man laid next to me.  When I snapped his photo he wanted to know what I was doing.  I love the way the goats cock their head when their curious!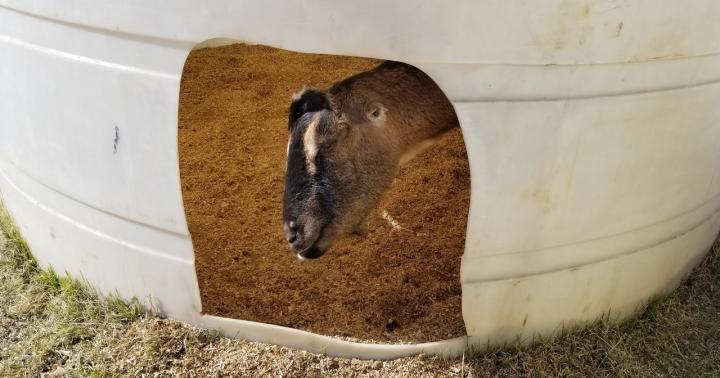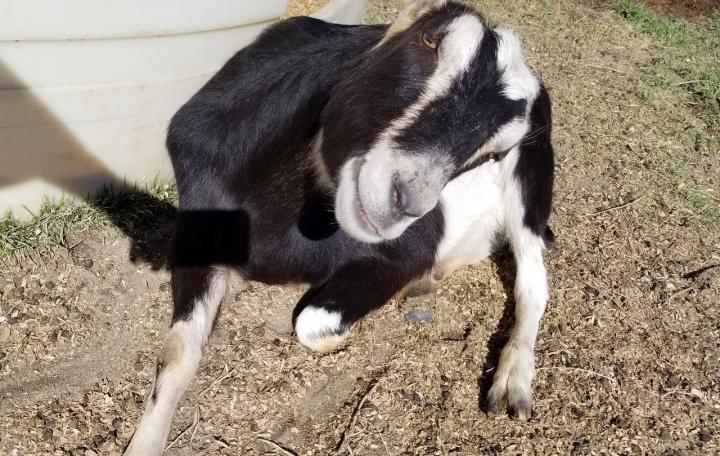 Goatberries Happen!