I lost my good friend Jet last night. We've been so worried all summer about fire, but it was during the rain that tragedy struck--literally. We had a tremendous lightning storm around dinner time and when it was over, Jet was gone. The tree he was under had been hit and he was gone in an instant. My only consolation is that he did not suffer even the tiniest bit. He fell exactly as he'd been standing without even time to kick out or flail his legs. I have a long and wonderful history with that horse. Jet was 16 years old last month. I helped his mother bring him into the world--a gangly rambunctious little colt with a bold, adventuresome attitude. He grew into a fantastic all-around horse who did a little of everything and excelled at much of it. 
Jet and I had a wonderful "last hoorah" the night before he died. I took him to Salida for the "Gambler's Choice" obstacle challenge. Jet won first place in the jackpot. I drove home at a snail's pace through thick fog in the wee hours of the morning and Jet, as always, was so quiet and patient in the trailer over those winding mountain passes. Little could I know that less than 24 hours later he would be gone. 
My nephews and niece came to watch the competition and they got to ride Jet around the warm-up arena. He was so good with kids.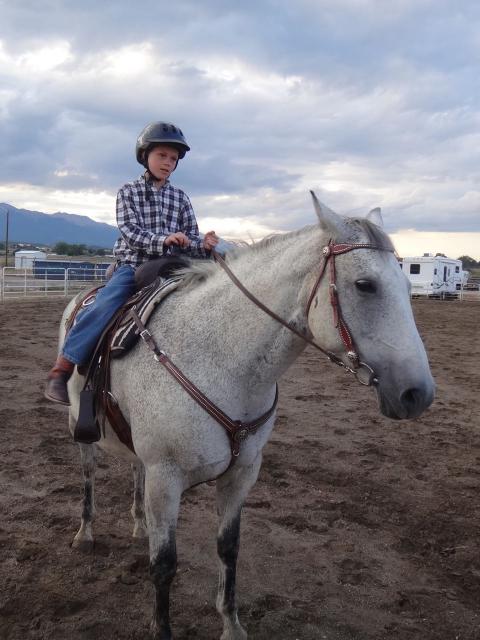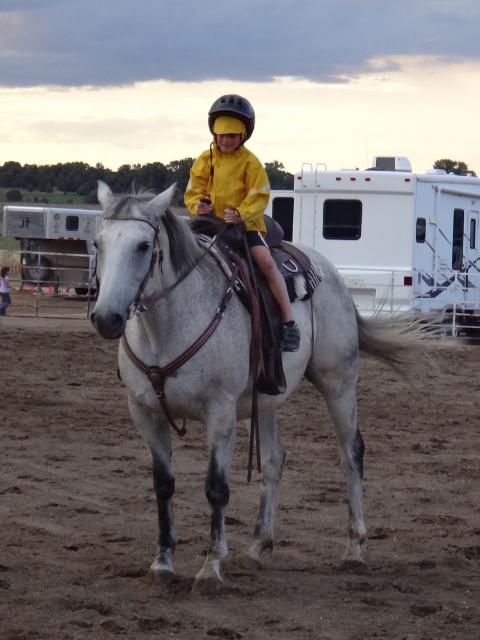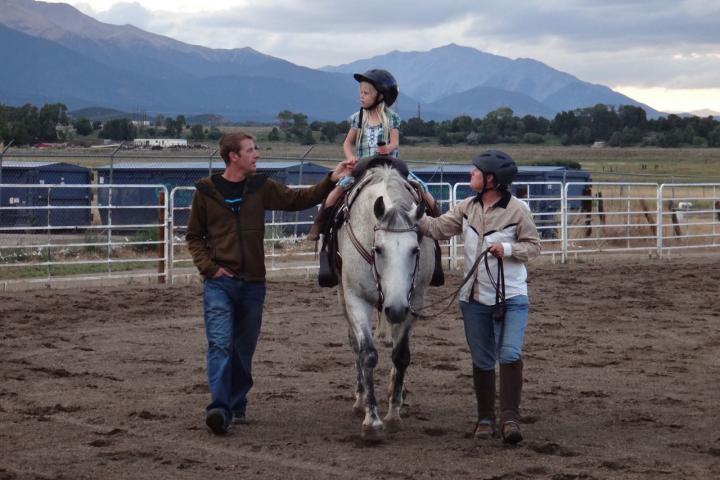 This is me and Jet's last photo together.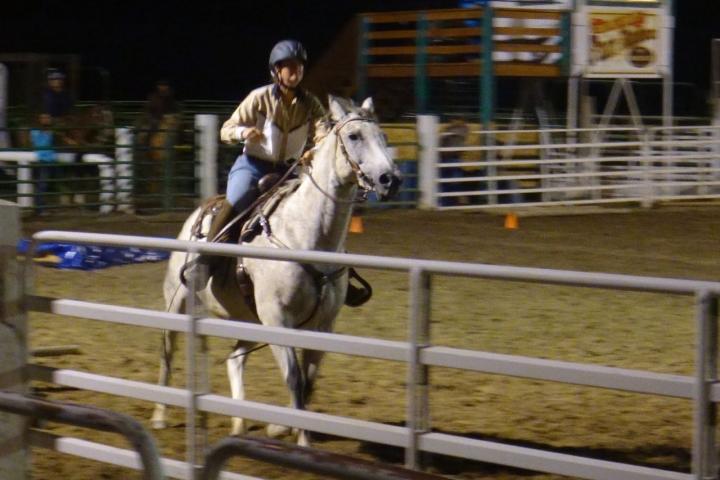 This may be the hardest loss I've ever experienced because it was so unexpected. Last night was really tough. My neighbor buried Jet first thing this morning. I was worried that scavengers might bother Jet's body before we could get it underground, but Skokie stood near him all night. The only trauma to Jet was the ear that Skokie had pulled on, trying revive his friend.  
Y'all hug your critters tonight. You just don't know what might happen tomorrow.