Last July while I was in Colorado a very small and emaciated LaMancha cross wether showed up at our farm.  He was mortally afraid of everyone and everything.  My son herded him into one of my spare pens and gave him food and water.  I flew home a few days later.  He was in bad shape and so scared.  My heart ached for what he had been through.  Two friends and I caught him, put a collar on him and hooked a lead rope to it so I could catch him and work with him.  I named him "Little Man."  Amazingly, when I did a blood test he everything came back negative and his fecal showed minimal worms & cocci.    The vet thought he was about 6 months old.
Fast forward to today.  Little Man is now a totally different goat.  He loves attention, has filled out and is growing into a handsome goat.  While he is very attached to me, he is still leery of others and startles easily.  He has developed a typical LaMancha personality - which is what won me over to LaManchas.
Today I let all of the goats spend the morning in the back yard while I worked on spring clean-up.  They all love eating any tree leaves they can reach, my Knock-Out shrub roses and they lick black oil sunflower seeds out of the bird feeders.  I snapped a few photos of Little Man.  Enjoy!
Eating the Knock Out shrub roses.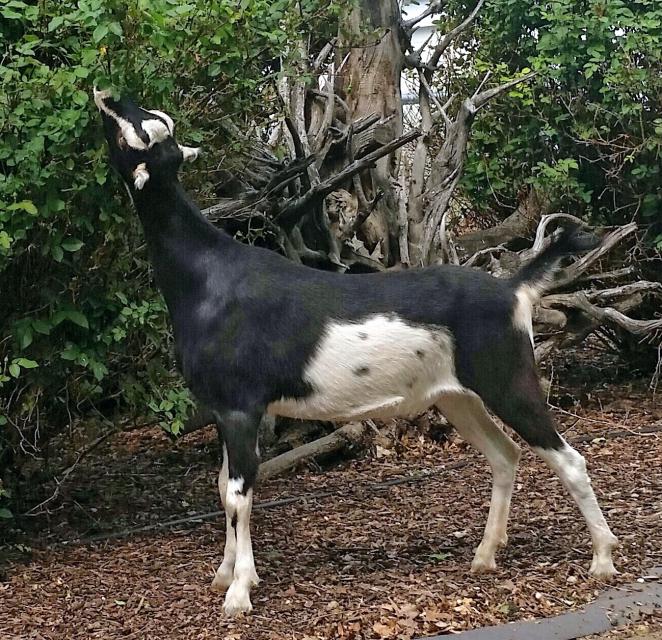 Standing in the wheelbarrow to reach the oak leaves.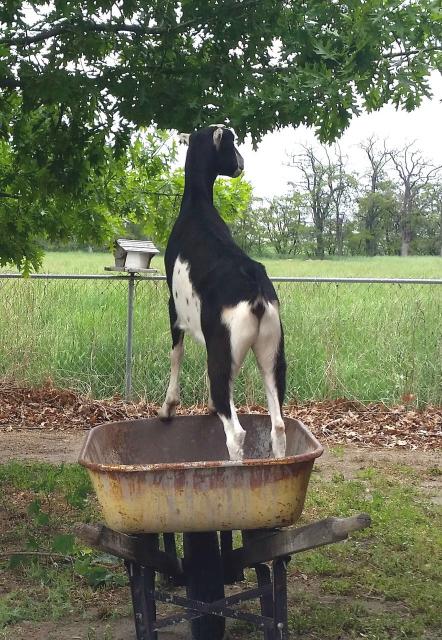 Standing on top of the hot tub to reach the maple leaves.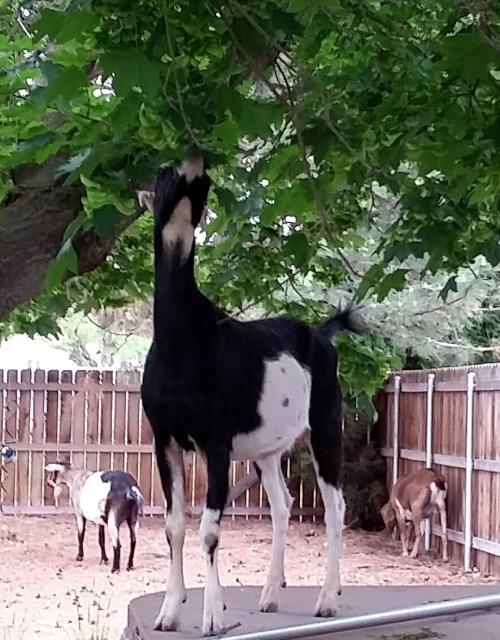 Enjoying the black oil sunflower seeds.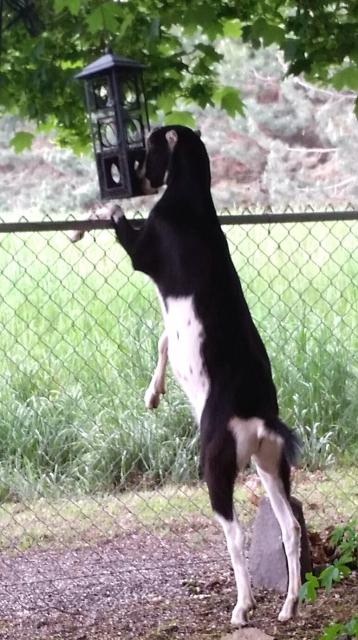 Little Man has come a long way since arriving last July.  Now to get him out on the trail!
Goatberries Happen!