I thought I'd post an update on Sugar's buckling.  He's doing great!  I've totally spoiled him rotten with attention.  He's outside in the back yard most of the day exploring and sleeping in the sunshine.  At night he has the run of the house while we're up and sleeps in his crate.  My 2 year old granddaughter loves him but he's getting too big for her to hold!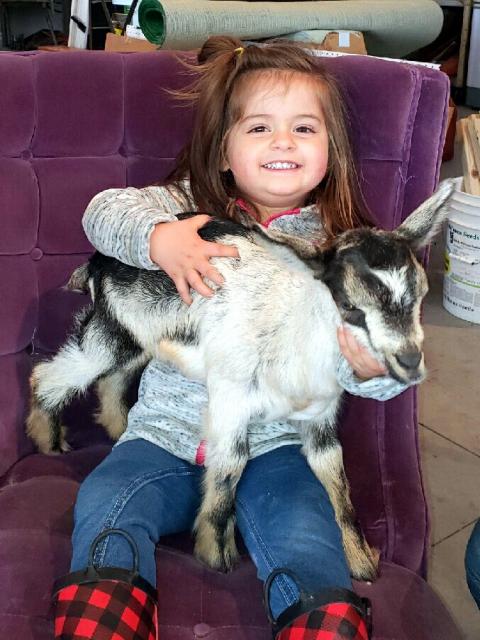 This little guy NEVER goes anywhere at a walk.  He runs as fast as he can, leaping and jumping as he goes.  AND he's into everything!  So - he earned his name........ Sageland JS Heeza Spitfire.  Spitfire for short.
He found the toy box and realized there are all sorts of things he can taste and pull out of it.  Plus he jumps into it for exploration!  I have to say, he's the cutest toy in the toy box!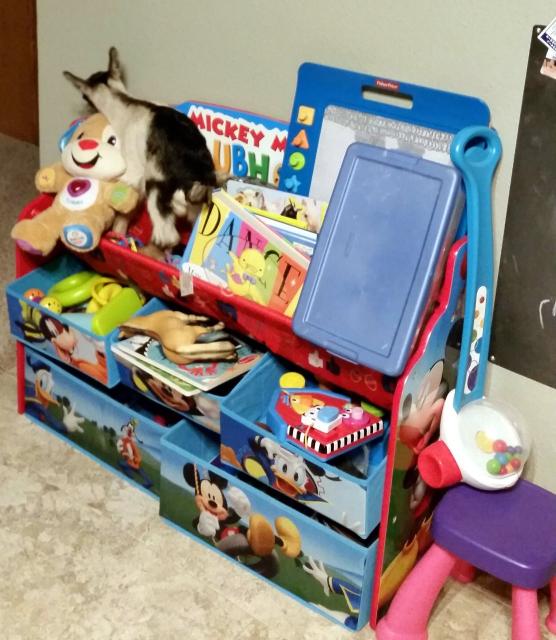 I love this photo of him checking out some flowers in the back yard.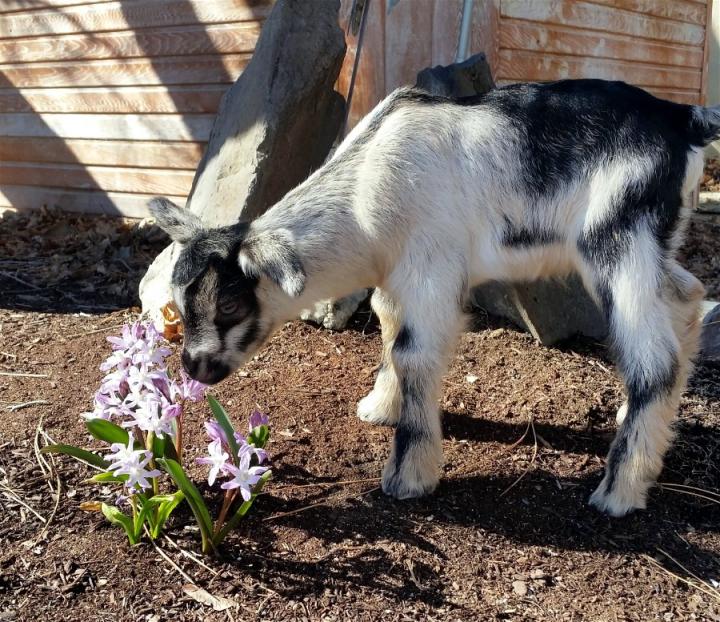 He'll go to his new home the 2nd weekend of April.  Jessica will finish bottle feeding him.  Spitfire will be breeding Snowdrop, one of her does, this fall.  This will be a line breeding on my doe, Fuzzy and my buck, Simba.  It should produce some nice kids and since Spitfire is polled we have the chance of having polled kids.
Goatberries Happen!