06-30-2018, 06:39 PM (This post was last modified: 06-30-2018, 07:10 PM by Charlie Horse.)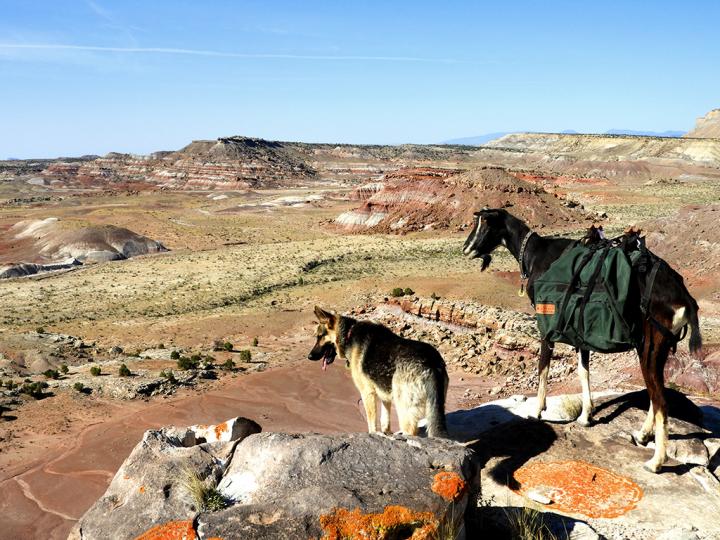 Taking in the view.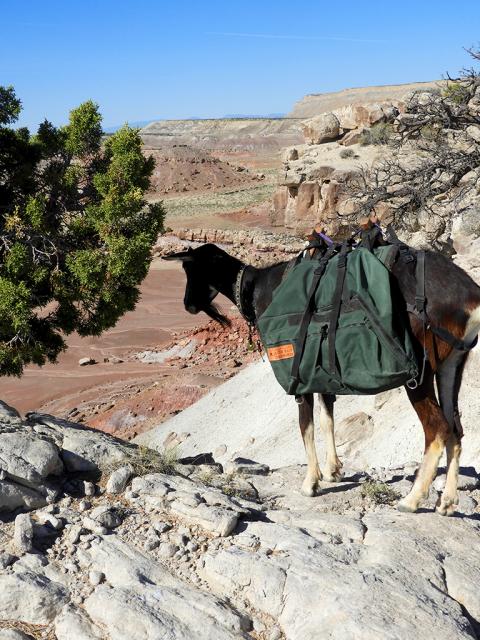 Shelby was happy to get a pine needle snack.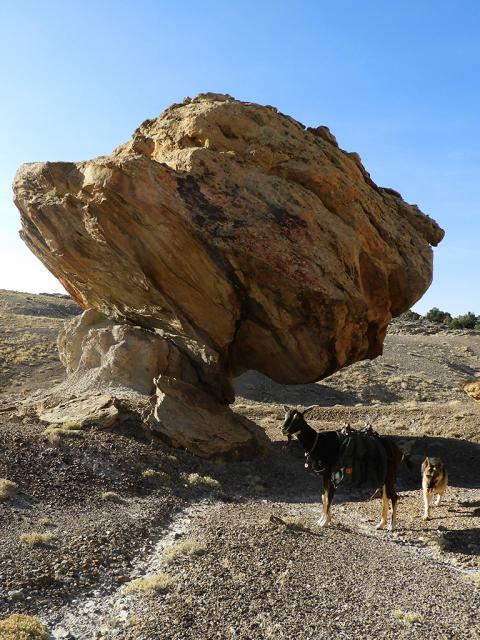 Um.  Guys.  Something seems unsafe about all this!
Actually while I was up on an overlook, I took a step and all the sand started draining down into a crevasse.
Turns out the boulder making up the edge had undercut and was starting to tip, causing the crack to open.
I never saw it move but I'm glad I didnt actually step out there and add weight to it.  Yikes.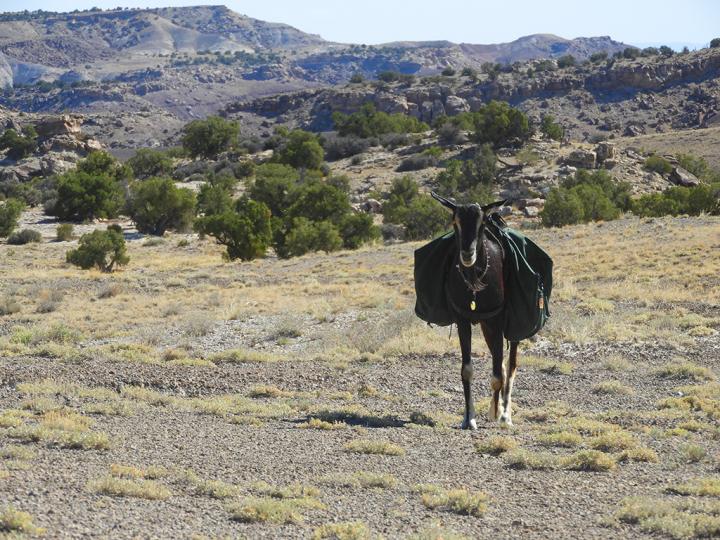 Walking toward a giant balancing boulder, looking back at Shelby.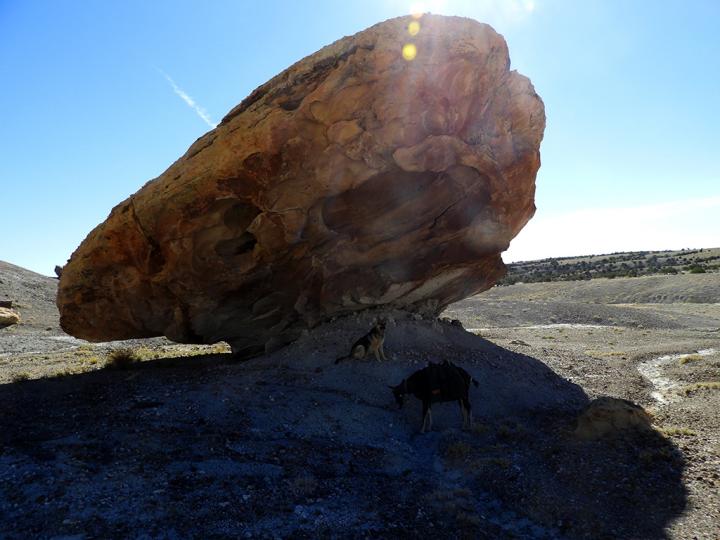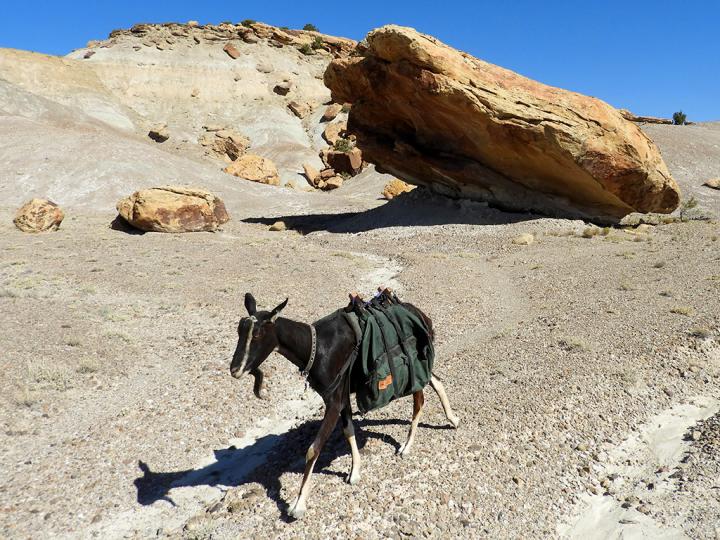 Its a huge rock.  Plenty of shade for a rest break.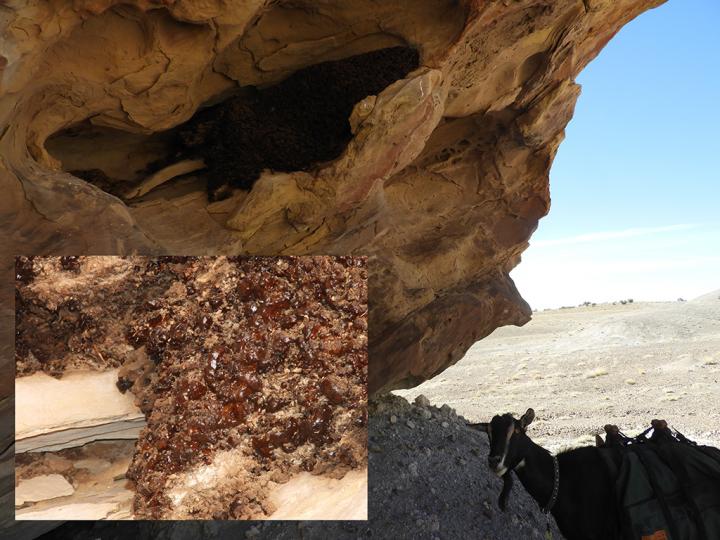 At first this 4 x 2 foot horror seemed like it might be the legendary gnest of gnats, complete with some kind of final boss monster within its depths.  Then I decided it might be a pack rat nest, though I have no idea how they get to it since its hanging overhead.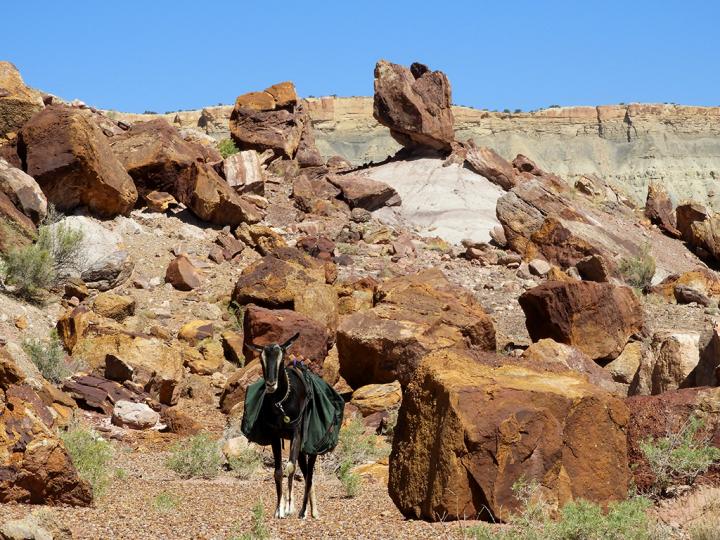 Back to the Morrison formation.
I don't drink beer, but if I did, I'd prefer Dos Equis.  Stay thirsty my friends!