The wildfire made the sky strange and the light eerie on July 3rd. The air had a pungent tang and black and white ashes fluttered around us as we walked. But the goats didn't seem to mind.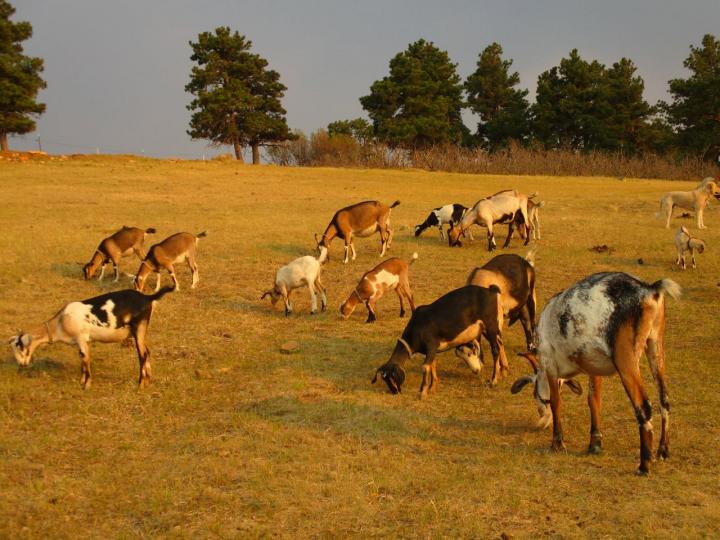 I caught little Prudie in the act of jumping up on my bottom so I turned around and grabbed those naughty little front feet. She knew she wasn't in trouble. She's way to cute to be in trouble!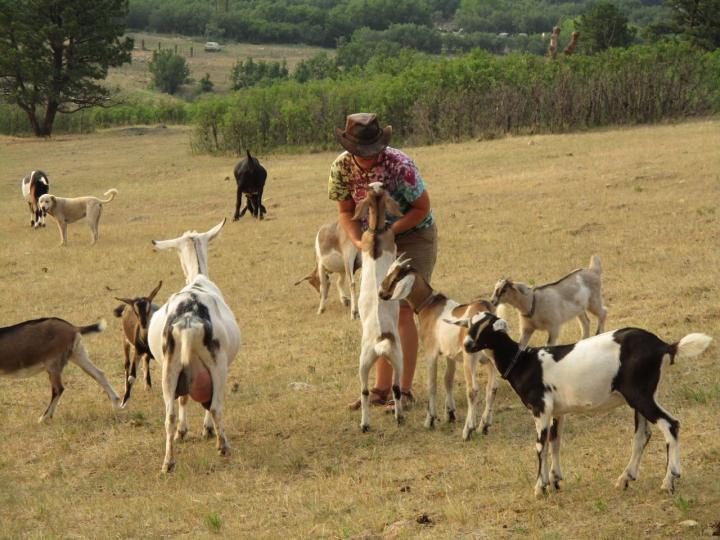 Then everyone else wanted up, but little Sarge was the only one small enough for me to still hold.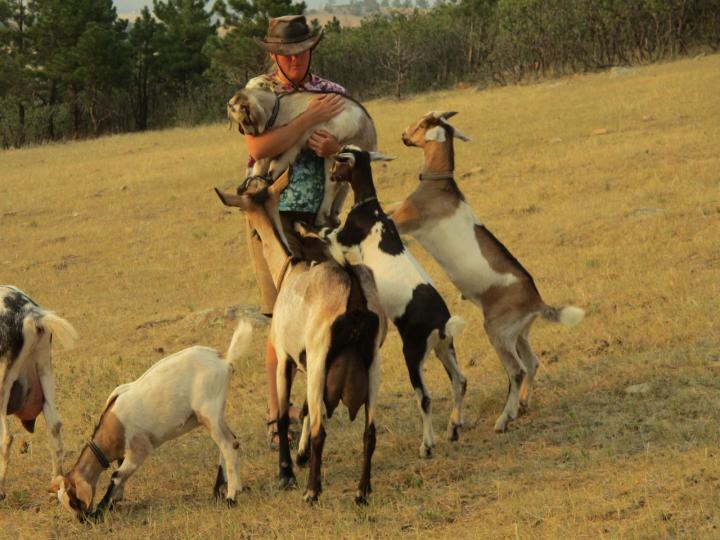 Sexy Sadie.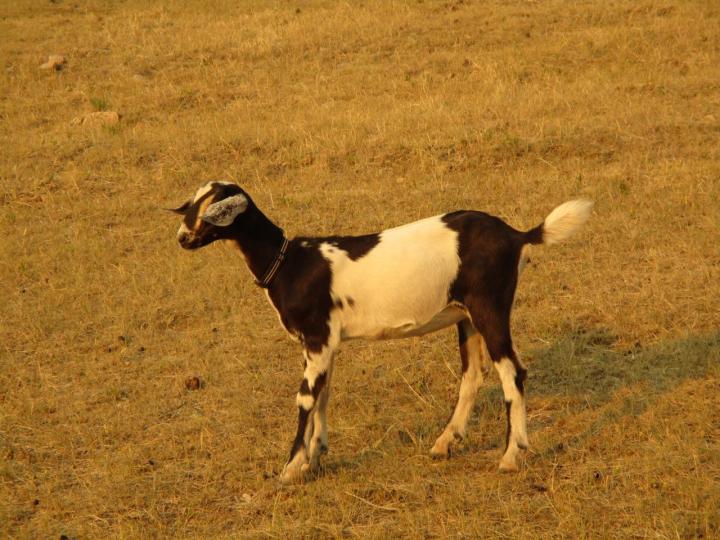 Max and Sgt. Pepper have become great little buddies. Max towers over little Sarge, but Sarge doesn't seem to realize he's tiny, and Max never uses his size advantage to push the little guy around. Max is a rough-and-tumble goat who plays hard and irritates all the adult goats, but he's got a heart of gold and is very gentle with all the babies that are smaller than him.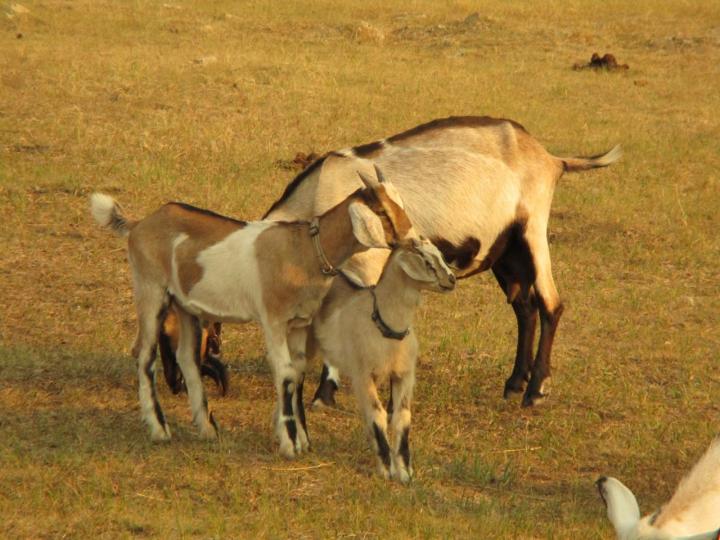 Sarge is a total fuzz-bomb! His coat is as fine and soft as dandelion fluff, and sticks up about the same way.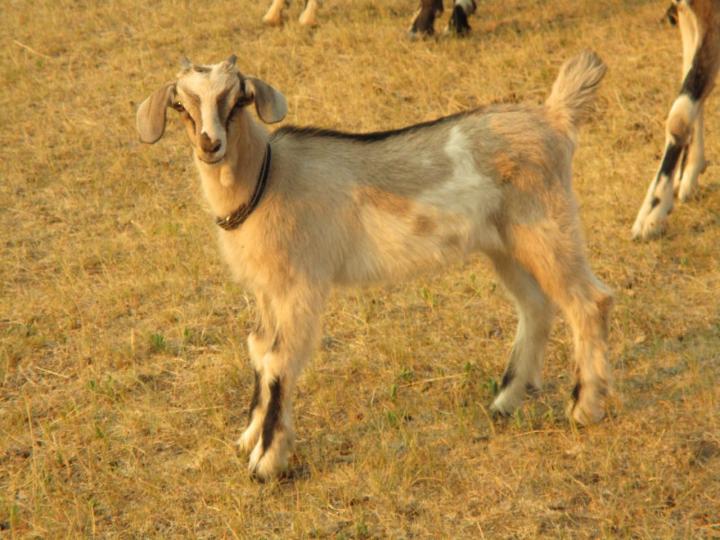 Wild Honey Pie.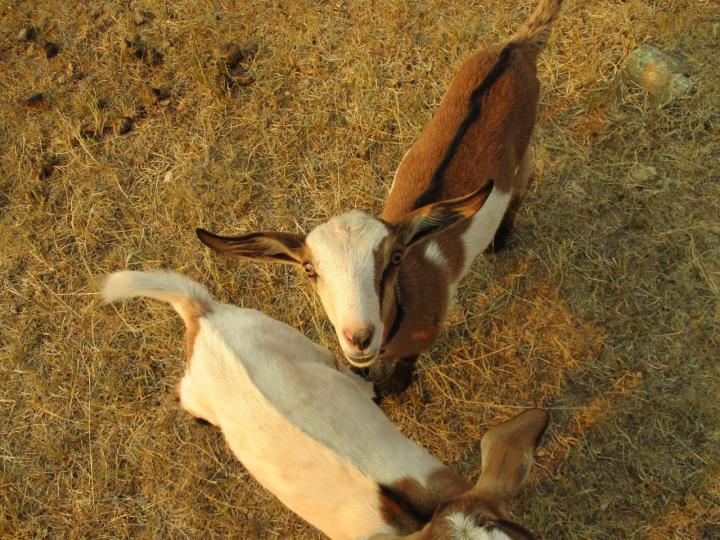 My herd sires. These guys are such good buddies.