The afternoon battle of Joules and Sugar!  The official referee is Morgan!
Joules rearing up to get better advantage!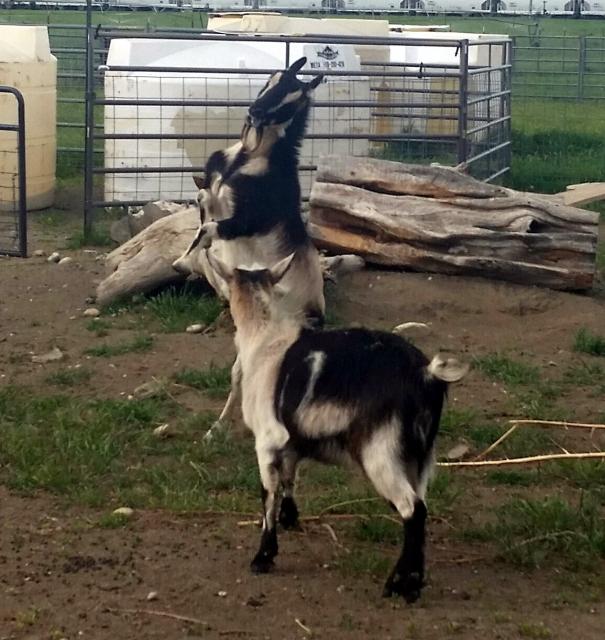 Using the spools to show their agility!  Sugar rearing up in a threatening posture while Morgan makes sure Joules plays fair!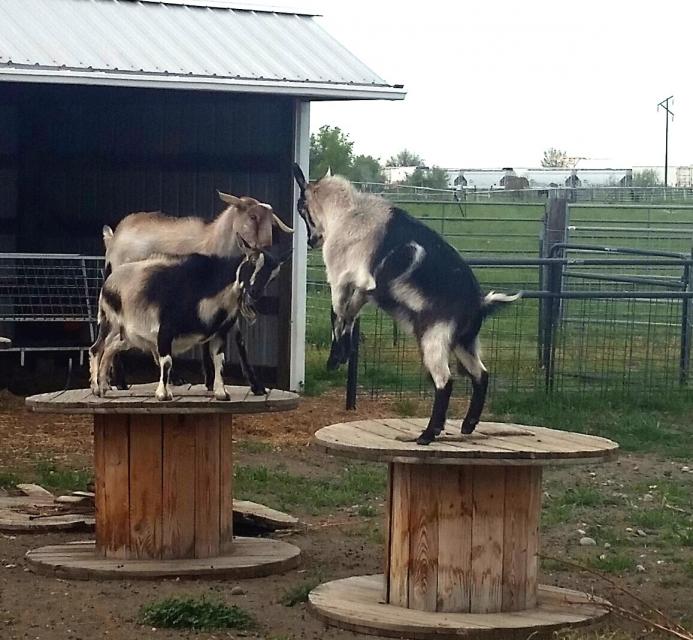 Morgan watching closely as Joules and Sugar go head to head!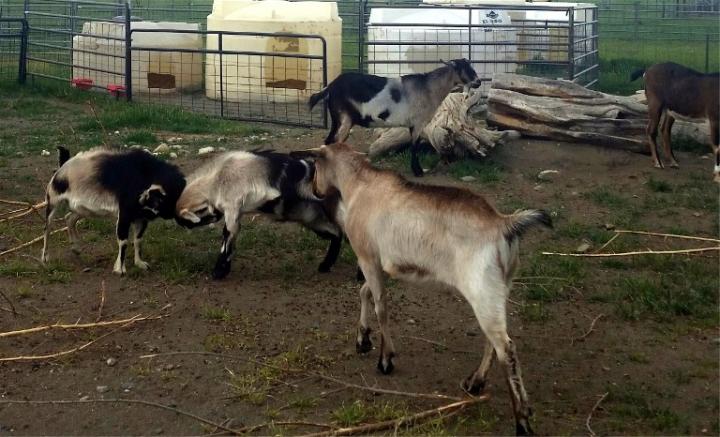 Goatberries Happen!