Well, I was going to make a post this morning about how Nubbin was revving up. Her official due date was May 2nd, but she jumped the gun and decided to get these little guys out ahead of schedule.
They are tentatively named "Sledge" and "Hammer," although I was rooting for the one with the doughnut on his forehead to be called "Dunkin."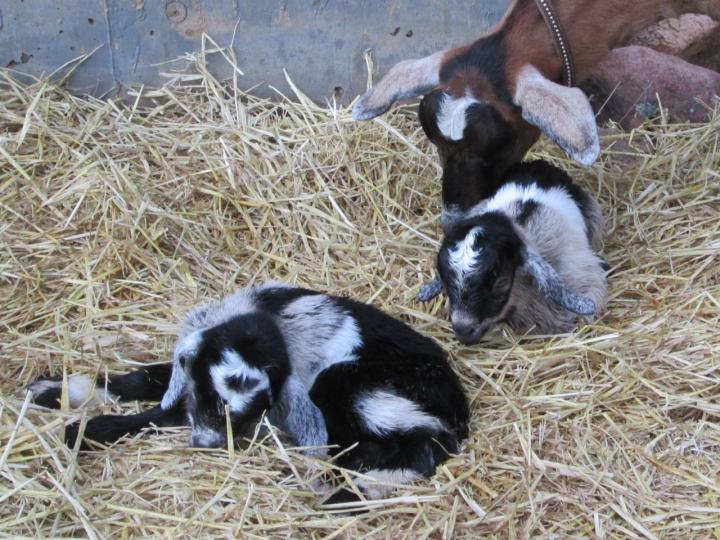 Nubbin did great! She spent a great deal of time this afternoon pawing and nesting behind the house, and she would baa-aa softly every time I poked my head out the door. But after watching Petunia do this exact same routine for
three days
last year, I didn't take Nubbin too seriously and went for a horse ride.
I got back just in time! Around 6:00 this evening, Nubbin got down to business, and she delivered these two beautiful boys with no help and minimal effort. Well, I'm sure it was quite a bit of effort (they're big boys!), but Nubbin was very no-nonsense about it. Phil and I stood by and gave moral support, but no one had to pull.
Nubbin couldn't be happier. She's been out there chuckling and nosing her new babies all evening--she's definitely a "lick the fur off" type of mama. She cleaned her kids perfectly from top to bottom, and now everyone's had a drink and has peed and pooped and is snuggled down for the night. I can't wait to start playing with them tomorrow!