It's so exciting to meet new goat packing folks, and Phil and I had the opportunity to get together with Willie, a.k.a. "PuebloPacker," and his son Caleb and their goats, Spot and Tiny Ears, for a hike in Sheep Canyon yesterday. Phil and I brought the girls with us and a lightweight dog pack for Lilly to carry our sandwiches in. It was an easy three miles and back on mostly level terrain at the bottom of a fairly wide and shallow yet lovely canyon. Phil and I had never been there before.
Lilly squandered all her energy early in the hike. She ran ahead most of the time, then she would run back to us, then race off ahead again. She leaped up rocks, leading all the other goats behind her.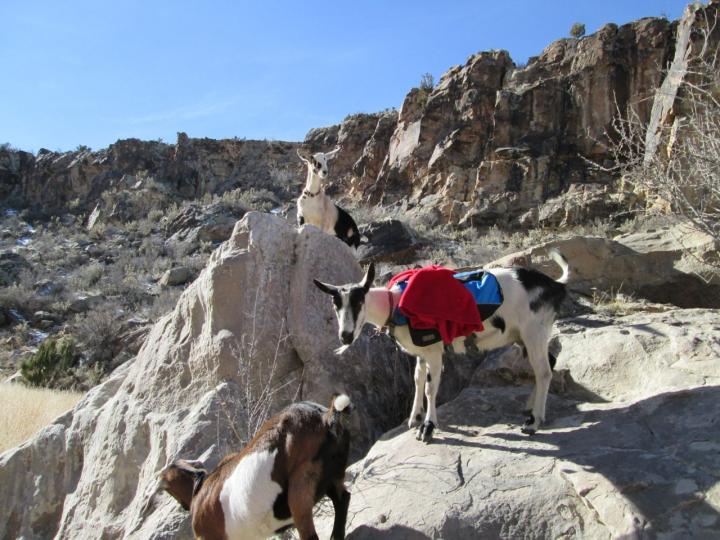 Nubbin poses on the rock.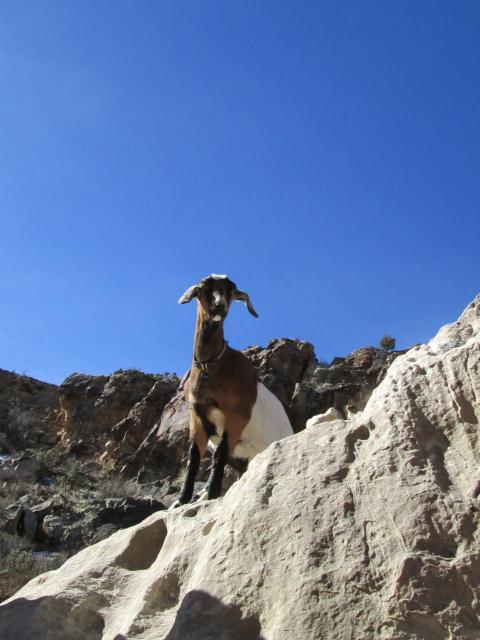 Tiny Ears thought Lilly was hot stuff, but she wasn't interested in his advances.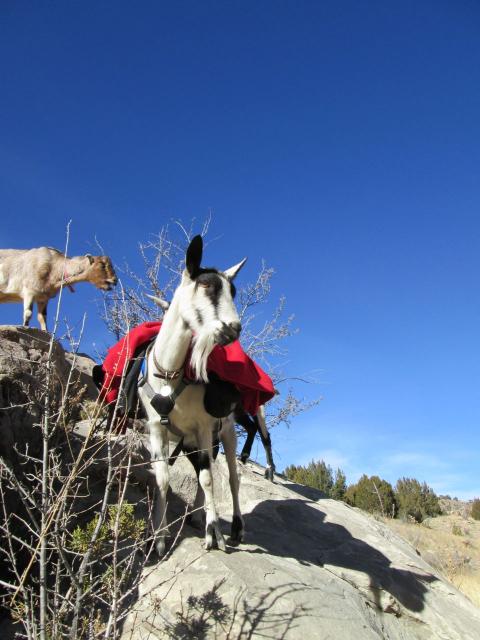 During lunch, Lilly demonstrated that she can do with dog packs exactly what she does with blankets.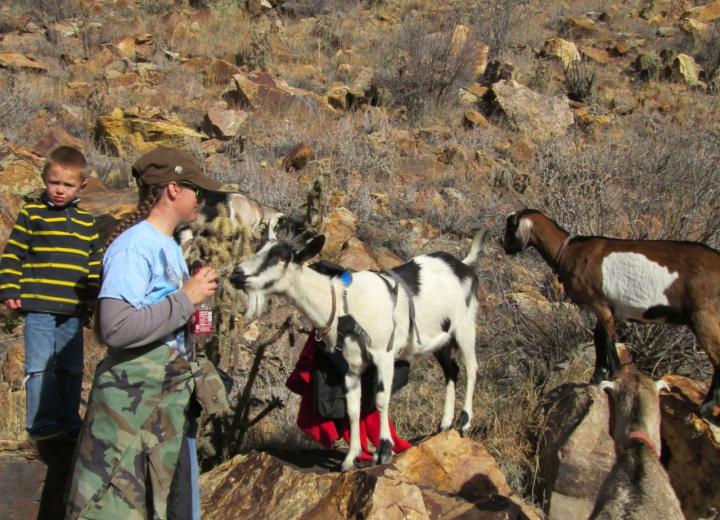 Pied Piper Caleb leads the goats on their homeward march.