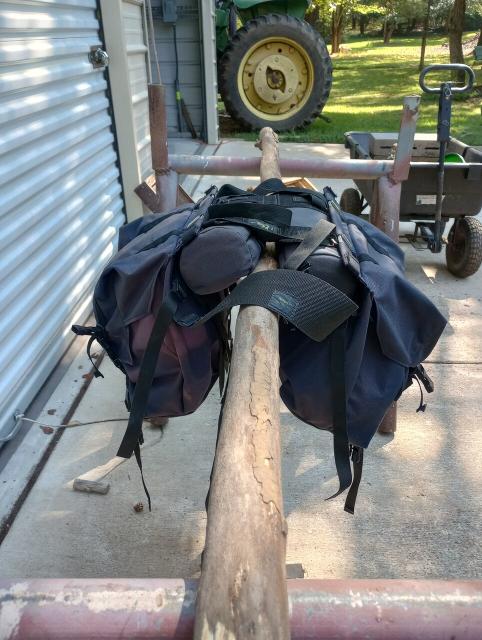 ---
No goats anymore, retiring from packing.
For sale, Sopris packsaddle with panniers.  This is an early version of what I believe is now the Sopris Rookie.  It has the flexible lumbar frame and a set of matching blue panniers which are approx. 14" long x 7" deep x 11" tall.  Lightly used and in great condition.  Stabilizing straps, cinches and breeching are included.  There is no saddle pad or rain cover.  No rips or tears.  
For sale: $225, Venmo or Paypal.   Will ship to US or Canada, buyer pays shipping.  
Thanks, jimc