I've decided to sell Patches. He is white with black patches.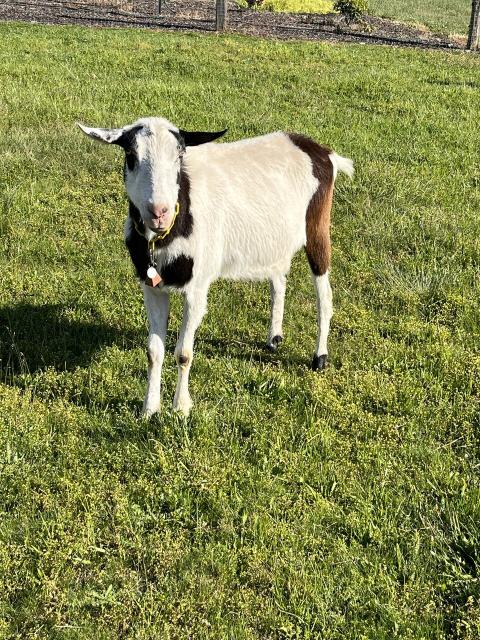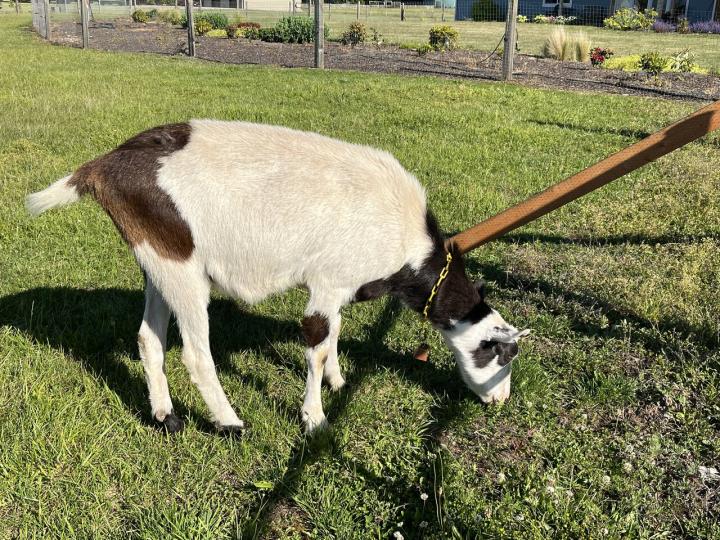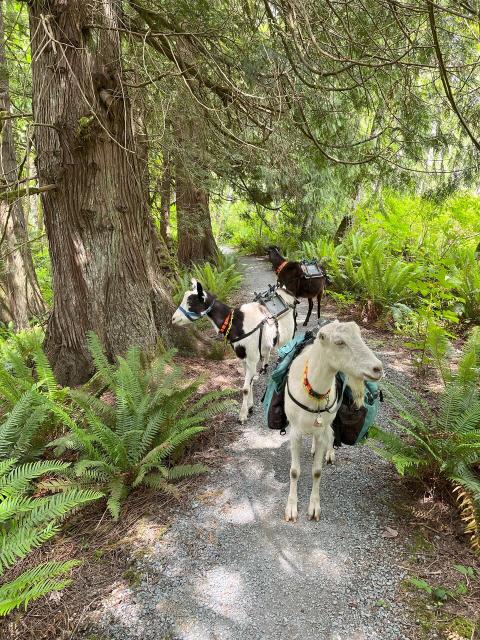 He is quite friendly and mellow.  When hiking, he follows well in a string or off lead.
He weighs 184 pounds and is 35 inches tall at the withers.
Tested negative for CAE, CL and Johne's
Price is $300.  Located near Mount Vernon, Washington.