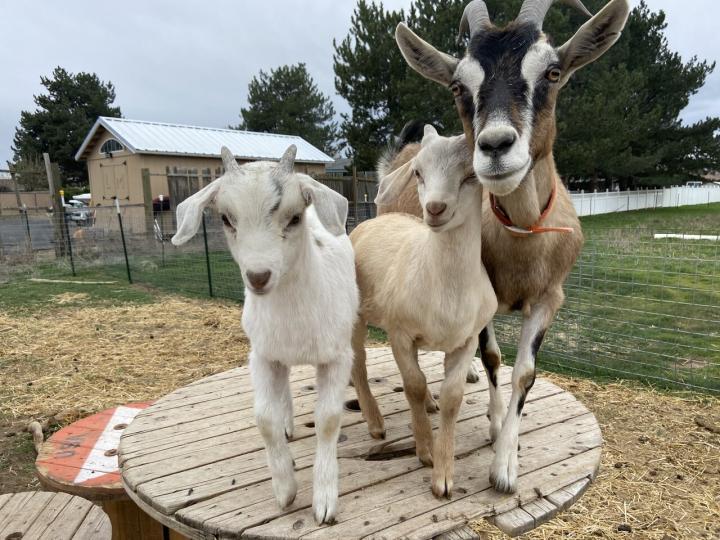 Twin pack goat bucklings for sale.  Beautiful big boys.  Dam is an alpine that was hand picked for me by Marc Warnke and they are of Dwite Sharp lineage.   Sire is a beautiful bore dairy cross that was tall and very large.  
Bucklings are dam raised and soon to be weaned.  Both boys are very loving and have been well bonded to humans.  
Dam is also for sale.  She is currently in milk, but would like to wean soon.  
Much more interested in a good pack goat home than money.  Looking for $250 per bucking and $350 for dam.  
Feel free to call or text if interested.   Located in Ontario Oregon.   208-412-5332
Ben