Herd tested clean for CL, CAE, and Johnnes.  Will sell separately but would prefer to keep some, if not all, together.  Willing to discount for more than one.  I have pics and videos of them walking. Packing milk does and more kids available than what is listed.
Ferdie, age 5. Alpine/Oberhausli wether
height at shoulders 35"
Heart girth 44" approx 230lbs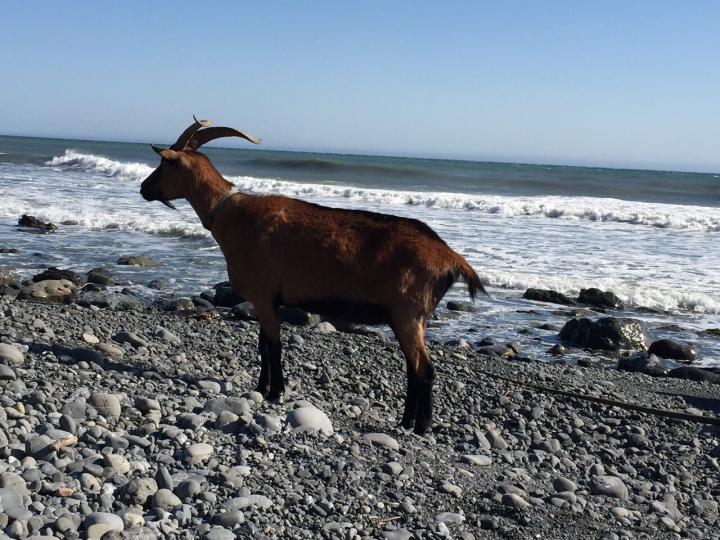 Ferdie was bottle fed and so has some of the endearing and annoying qualities of a bottle baby.  He is devoted to me and loves human attention.  His huge horns can scare people, especially when he walks up wanting rubs!  He is very protective of the herd.  I've never worked them super hard, so I don't put more than 30# on him, but I'm sure he could be conditioned to carry much more.  He loves being out and being useful, and seems to get a little depressed when we get back home.  He somehow damaged his front tooth when young, but that doesn't seem to affect his ability to eat or strip bark off of trees, and they don't seem to bother him.   I know of no other health issues.  Asking $600
Eros—age 2. 1/2 Nubian, 1/4 Alpine 1/4 Oberhausli (Ferdie's grandson)
(still growing)
Height at shoulders 33"
Heart girth 38" approx 160lbs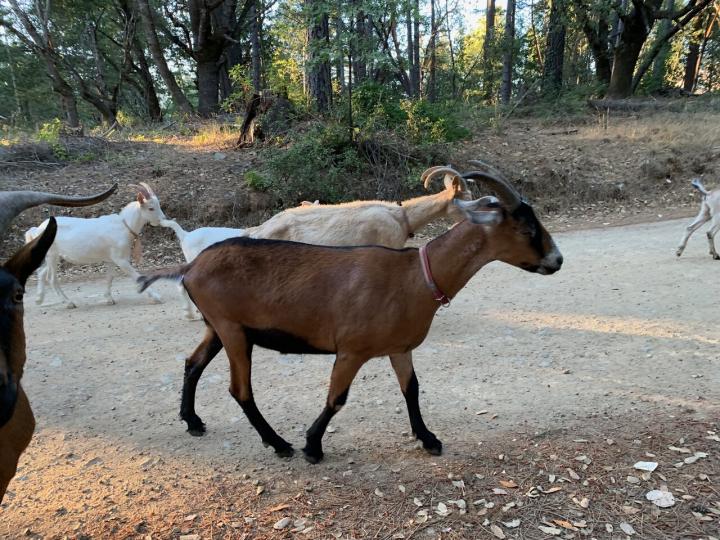 Eros is super sweet and mellow. I think he's going to make the best pack goat long term, though he's still young now so I don't put more than 15# on him yet.  His dad was a pure Nubian, his mom an Oberhausli/Swiss Alpine mix.  No health issues.  Asking $500
Agaricus—born Feb 2021, wether  (back left of above picture)
Hasn't packed yet, but follows the herd well and has the disposition and conformation to be a great packer. Asking $100
Morel—Age 4.  3/4 Sanaan, 1/4 Alpine Milking doe.  Carries a trainer pack.  She's well behaved and is a leader in the pack. Produces well on the trail and at home.  Agaricus's mom. Asking $250. 
Amanita—born Feb 2021.  doeling.  Morel's daughter, Agaricus's twin.  Follows well, but is not as friendly with humans. Asking $100.
Also born this year I have 3 more horned alpine doelings, 1 polled sanaan/alpine doeling and 1 polled alpine/sanaan wether.  All are used to walking and the polled kids have been on a 10-day pack trip.