I said this hike was all about George and Butterfly. And George was convinced this hike was all about him. But we were both wrong. When it comes right down to it, this hike was all about Butterfly.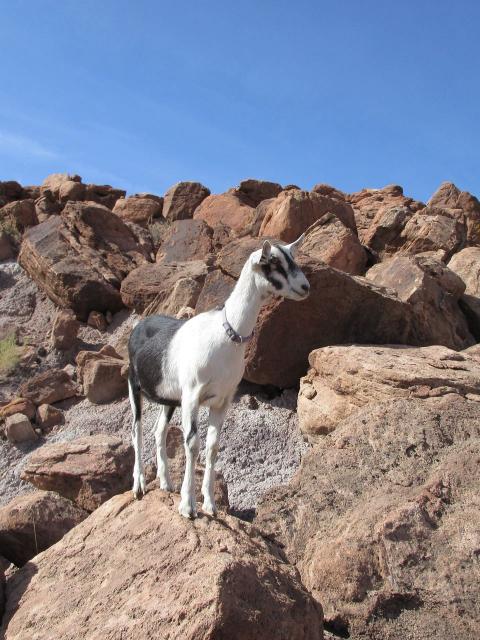 Until now, I wasn't sure about her athletic abilities. I'd watched her recover all summer from her broken pelvis, and although she ran, jumped, and played as well as the other kids, I'd never seen what she could do in a boulder field. Would she be nervous? Would she be nimble enough to scale rocks safely? Would she have a tendency to get stuck or slip, trip, or fall?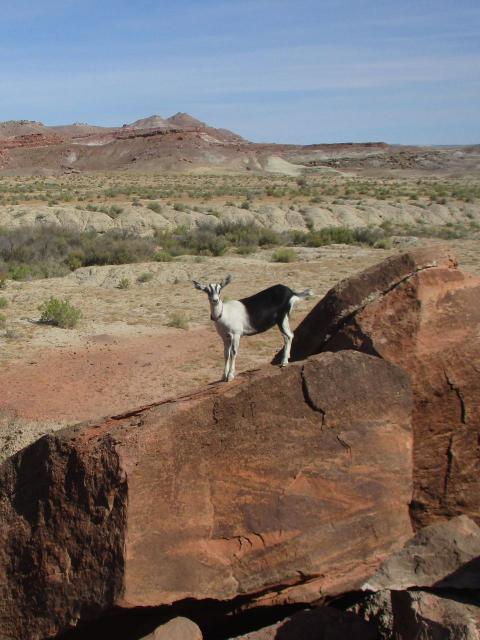 Turns out there was nothing this little goat couldn't do! She navigated big, steep rocks and wide jumps with ease.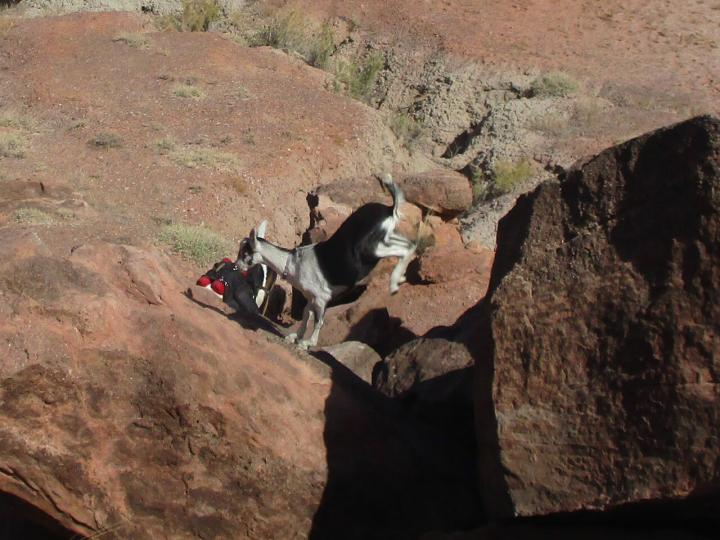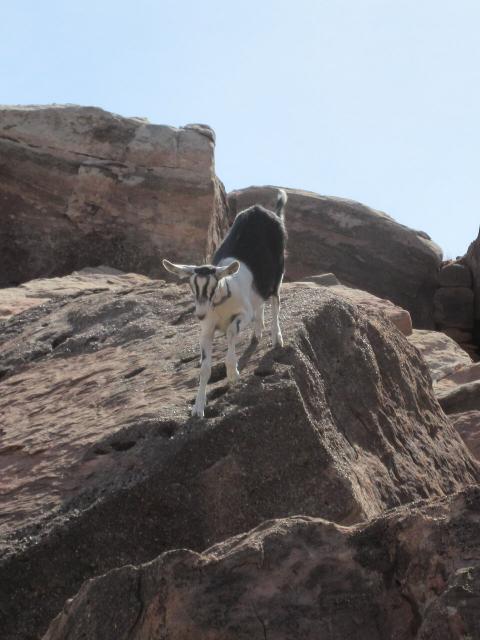 Watching Butterfly skip gracefully over boulders high above my head with no fear of heights, and then come racing down almost vertical descents brought me close to tears a few times.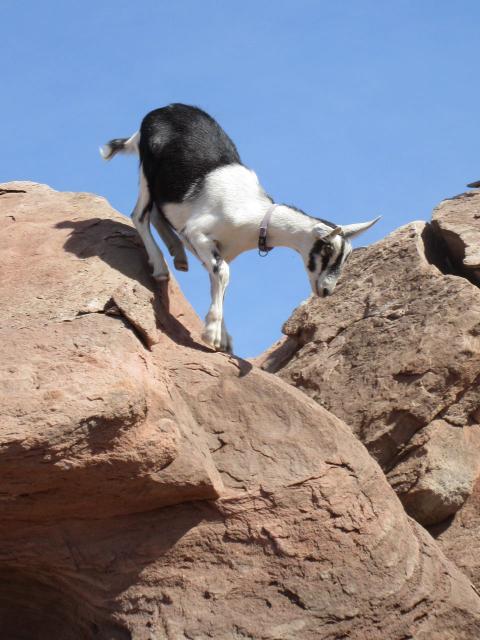 As usual, George thought this photo was all about him, but no. It was all about his crazy sister negotiating this ridiculously steep rock wall. Not one hint of soreness or inflexibility in those hips!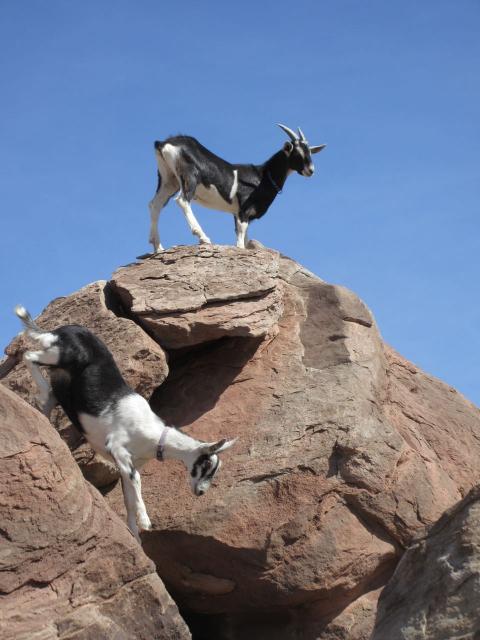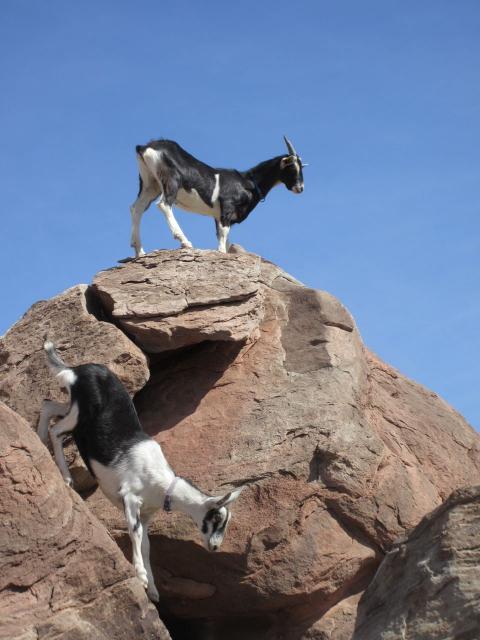 Queen Butterfly: Long may she reign!