Finn, catlike as always. I never tire of watching this agile goat navigating tricky terrain. He's not only graceful and athletic, but he does it with such style!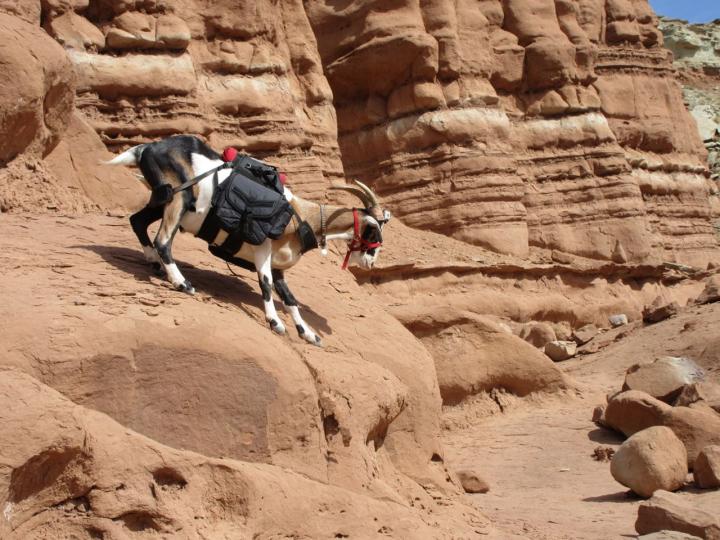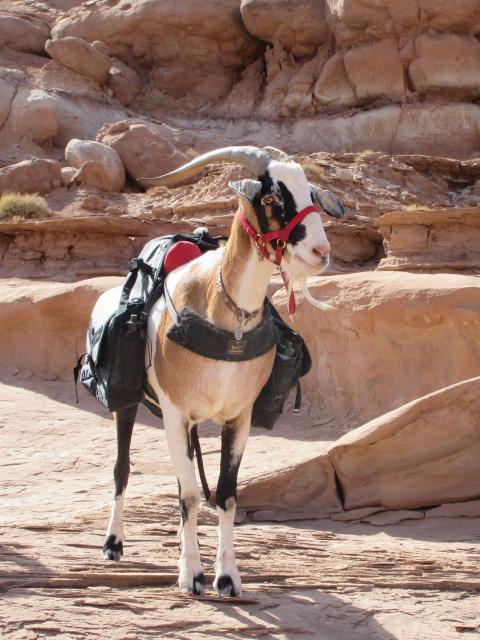 The climax of the day's trip was the horseshoe canyon. It was simply breathtaking and strikingly unusual.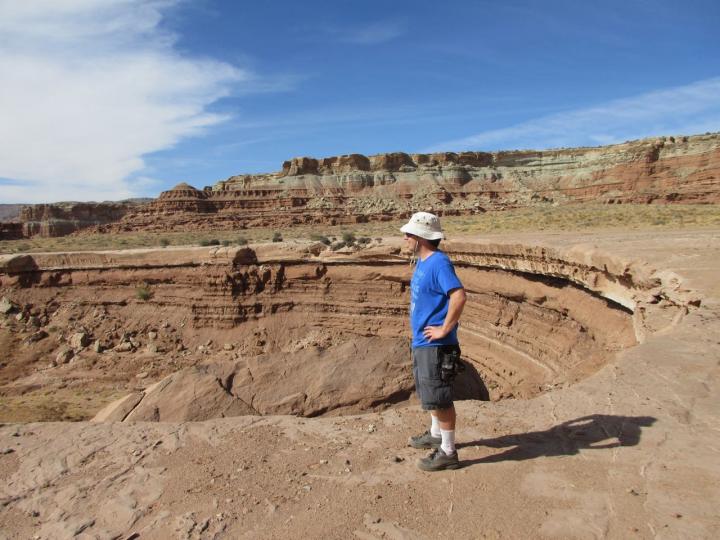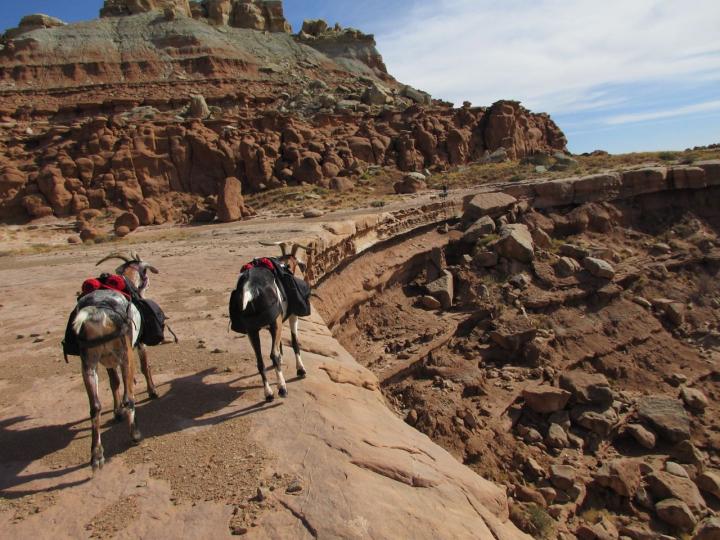 Finn, too close to the edge as usual.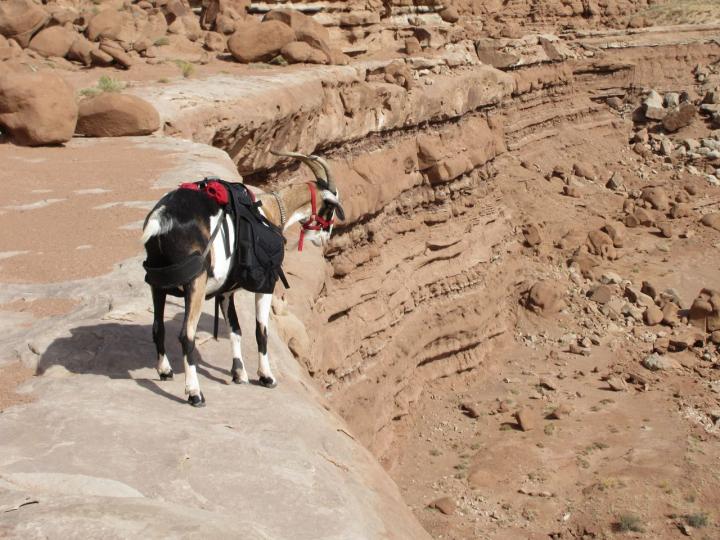 "Please don't do that!"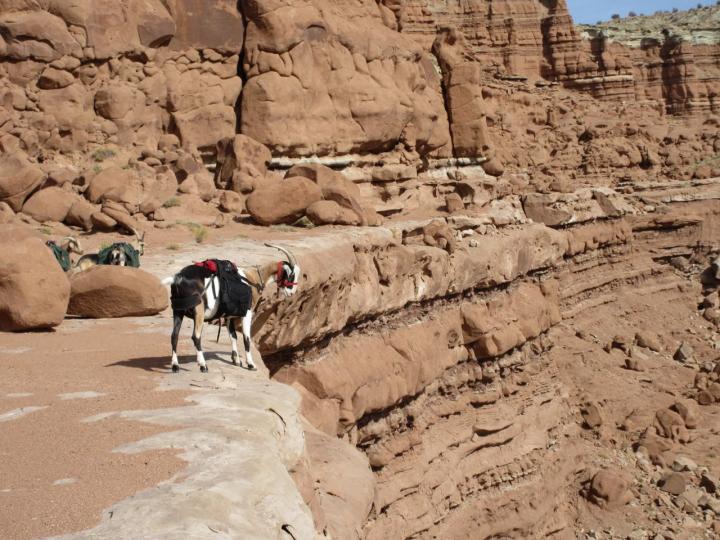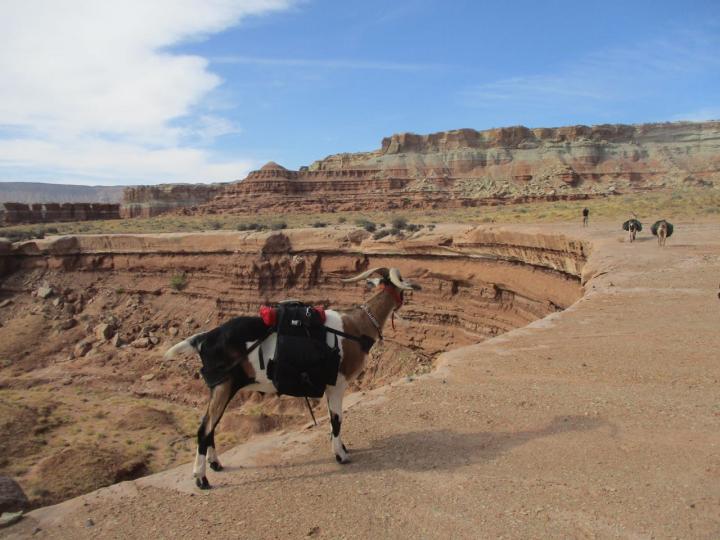 Here's the one that made it into the calendar. Very unique photo but I wish the lighting and colors were better.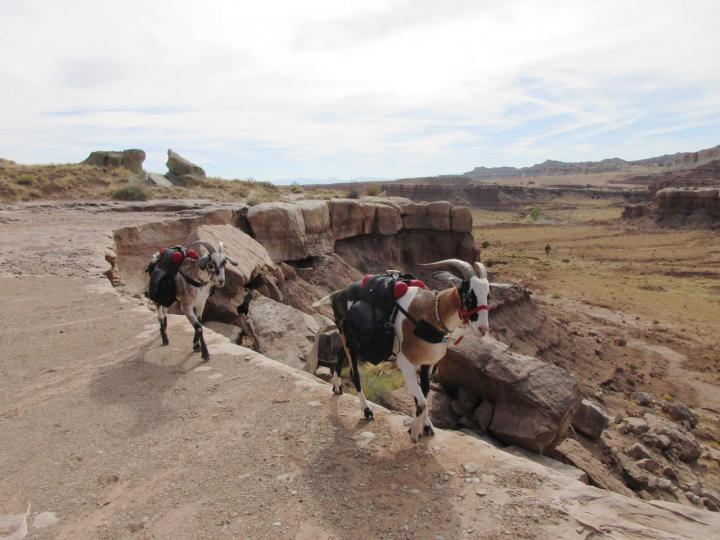 I have a hard time not taking pictures of this guy in every setting.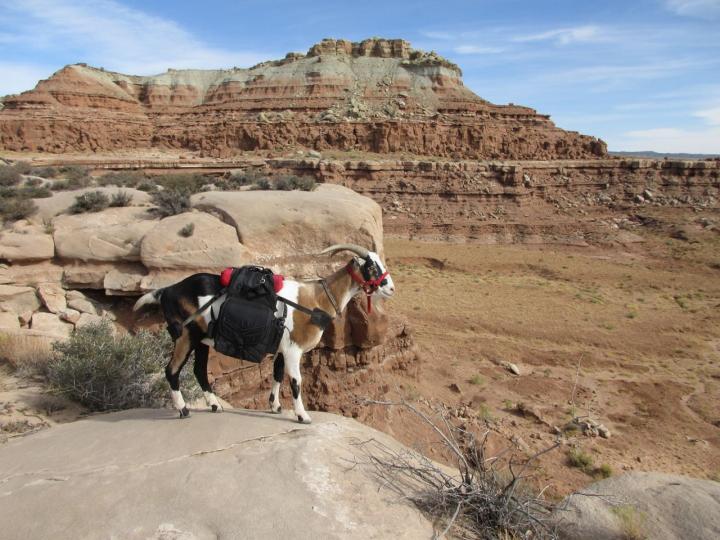 Sputnik had a hard time in this spot. We'd gone down the boulder jump earlier with no problem but coming back up was a real poser for Sputnik. He's no Finn. He's not a jumper, and he's even less confident when wearing a pack. I had to scout around to help him find the easiest path, and then I had to pull on his lead to give him the "safety net" he felt he needed to make the leap. Sputnik may not be a gifted athlete, but he does the best he can with what he's got. He isn't a quitter. I appreciate his heart and attitude.