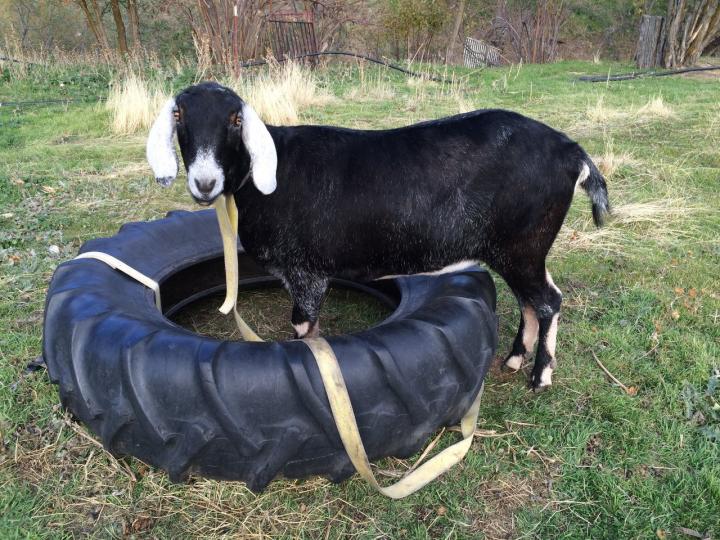 Proudly attired, lol. This guy is sweet, and HUGE! Like a small pony! He was bottle fed, wethered and disbudded as a kid and is now 2 1/2 years old, handled daily as a pet, ready to be worked/trained for packing and trails. Stands 36" tall at the withers, weighs close to 200#
Hooves, wormer, shots all done. He is ready to go!
$250
Located in LaGrande, Oregon.
As I do not receive notice of your replies here, please call or text me at 541-406-0338 and mention where you saw this ad. Thank you! Happy hiking!