Hi everyone, it's been a long time since I've posted on PGC, or even driven Koby for that matter. 2019 started off badly but it's getting better.
This morning we had our first driving lesson in almost 5 months and it was the first time hitching the new harness.  Koby did great, even with the bit! 

He tossed his head around a little to start with (which he did with the halter too) but then settled down. I could tell he wasn't too fazed with the bit in general because he happily munched on the peanut rewards I gave him, and there wasn't much pouting.  I feel so in better control and he seems to listen to me more than he did with the reins attached to the halter rings.  Just as well, because at 4 1/2 years old that boy still hasn't stopped growing - he's really strong.
I've compared the photos from today with some photos and videos taken during my fun time having driving lessons with Phil and Nanno and realise further adjustment is necessary; mainly tightening some of the straps.  But this harness is so much better than the other one I was using!  And I think Koby appreciates the treed saddle.
Nanno, I would appreciate your comments regarding my fitting queries below: 
Is the breast collar sitting to high? In a couple of the videos I have of Phil and yourself driving, both Finn and Sputnik had theirs set lower.
The shafts are floating well in the loops and are pointing upwards a little once I get in the cart, so I think there is little to no pressure on Koby's spine. Does it look ok to you?
I believe I need to tighten the back strap between the saddle and the breeching and also tighten up the traces, because when we go around corners sometimes the whole set up seems a bit loose and the breeching slips to one side. And when Koby is stationary, the breast collar is not always firm against his chest (see last photo).
A couple of times the end of one shaft lifted up towards one side of Koby's neck when we were turning. Would this have happened because the external strap that keeps the shaft loops down needs to be tightened (?) It didn't seem all that loose to me but I am a little rusty on all of this 

Thanks for any tips!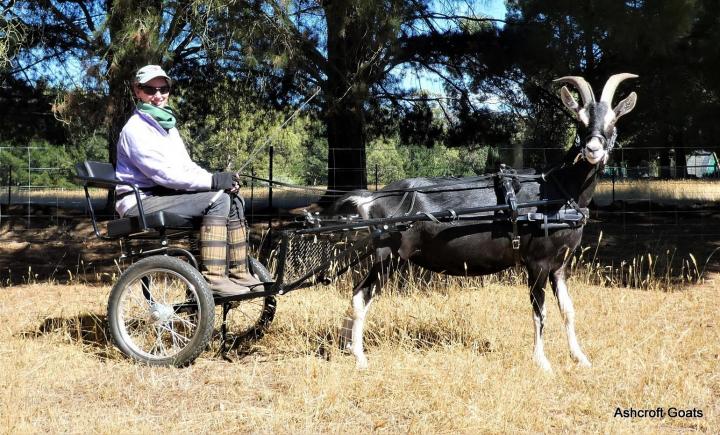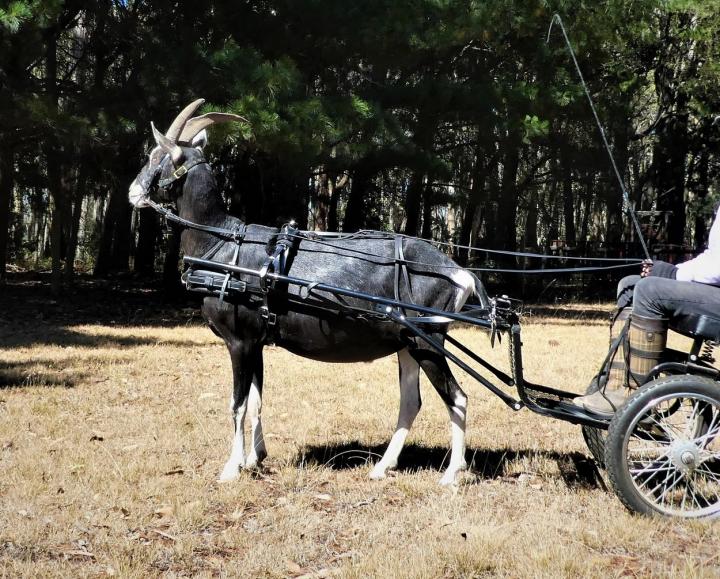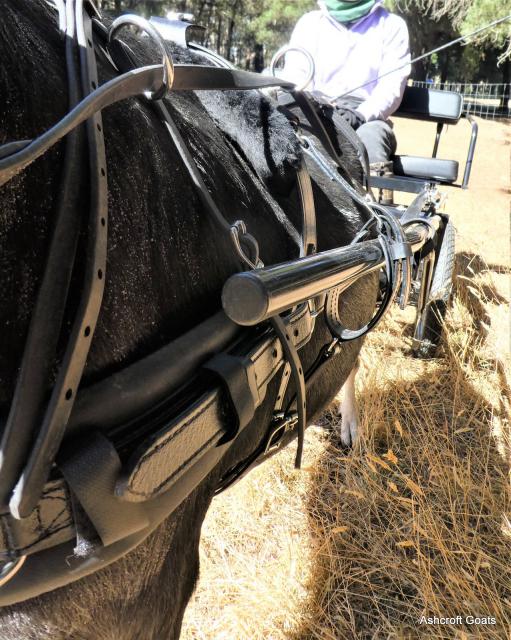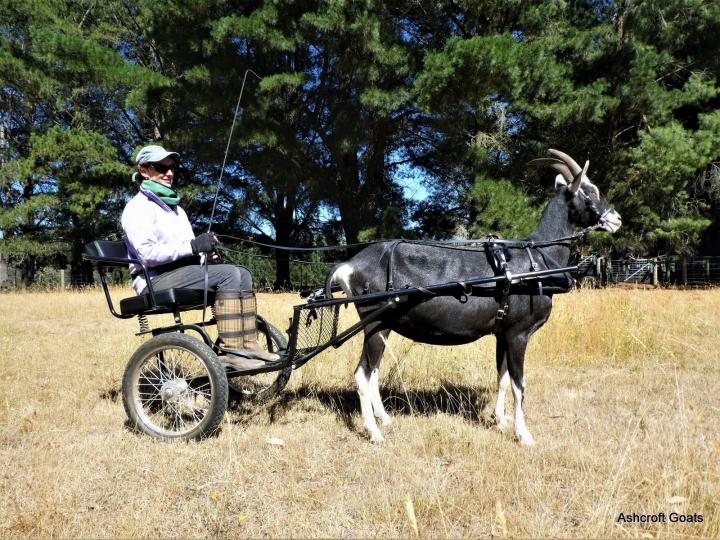 Happiness is a baby goat snoring in your lap