A nice day, so I took two of my pack goats, Adam and Albert for a day hike on the east bank Baker lake trail.  We started from the southern trailhead and went as far as Maple Grove campground.  It's about 9 miles round trip.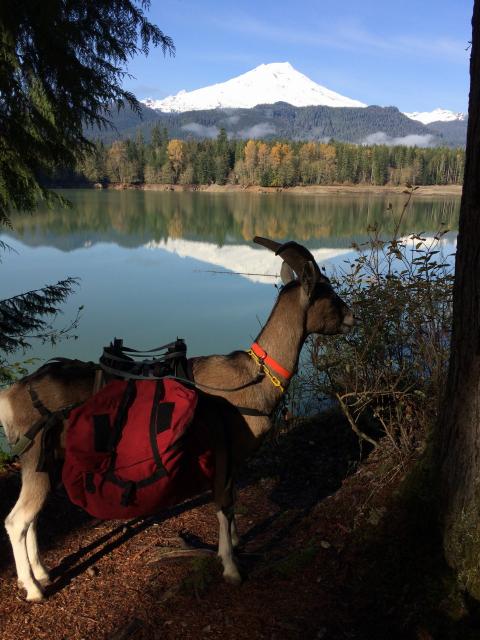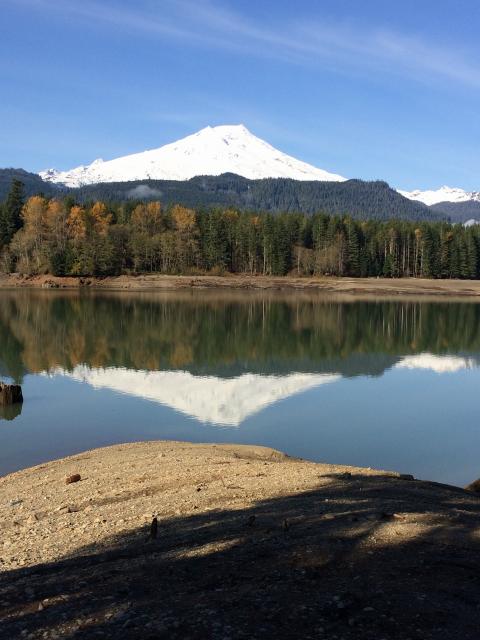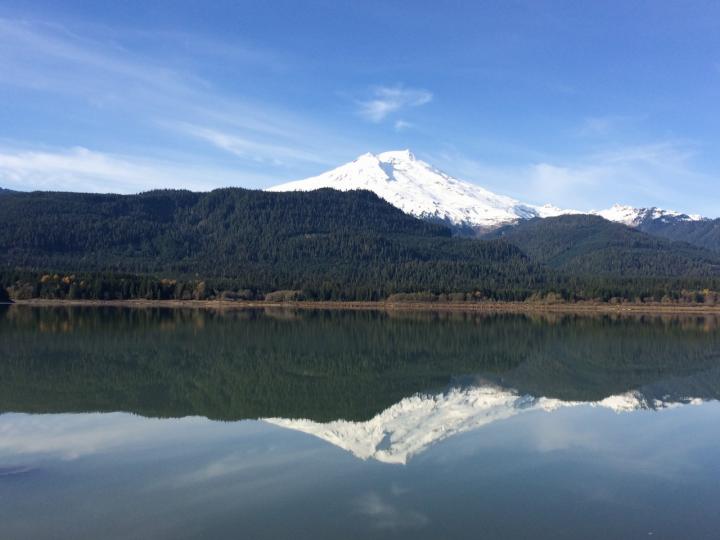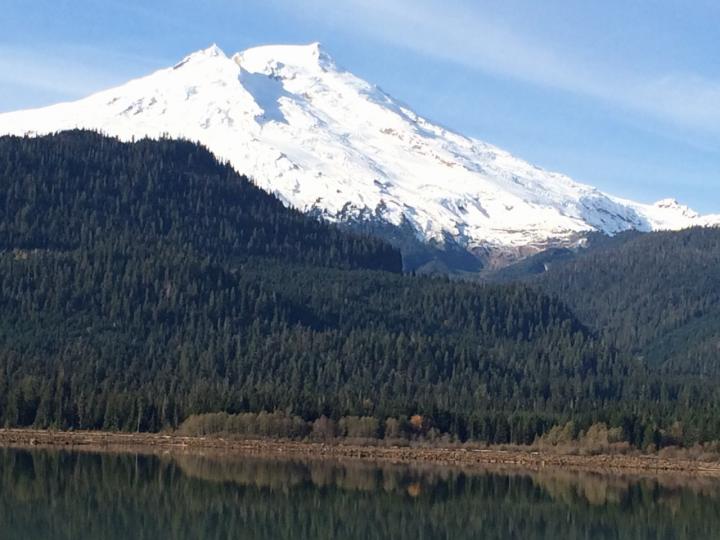 The trail is in good shape.  There was one large maple tree down across the trail about 1/3 mile before Maple Grove, which we managed to duck/crawl under.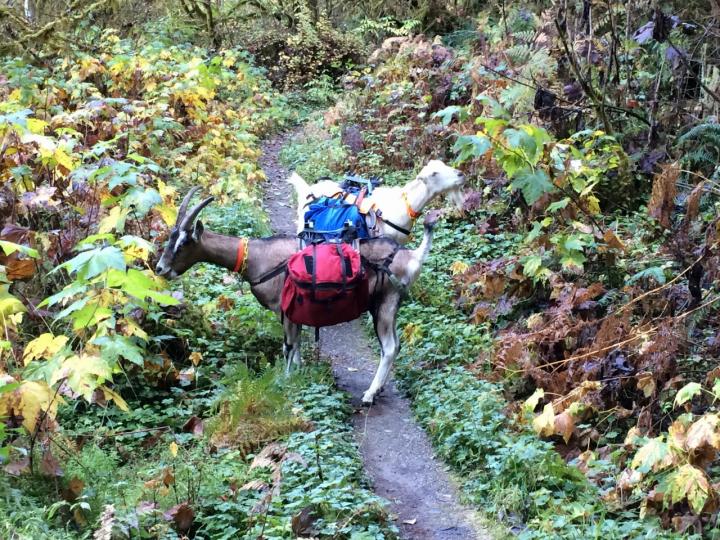 The boys doing a little trimming along the trail.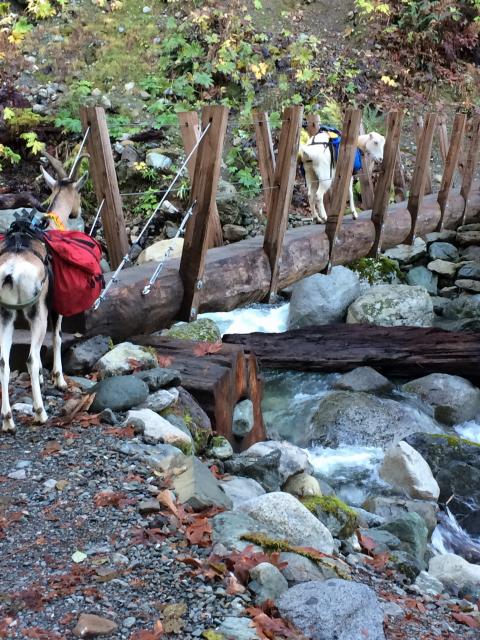 On the way back Albert started across the Anderson creek foot log.  When he got about half way, he changed his mind, turned around and came back.  I then lead them across one at a time.
Beautiful day.