The annual Cascade Packgoat Club campout has come and gone.  Here are a few photos from the  campout.  We had an outstanding time.  The Gifford Pinchot National Forest is an awesome place to hike.  These photos are from a hike on the Big Hollow Trail.
My wether, Bourbon.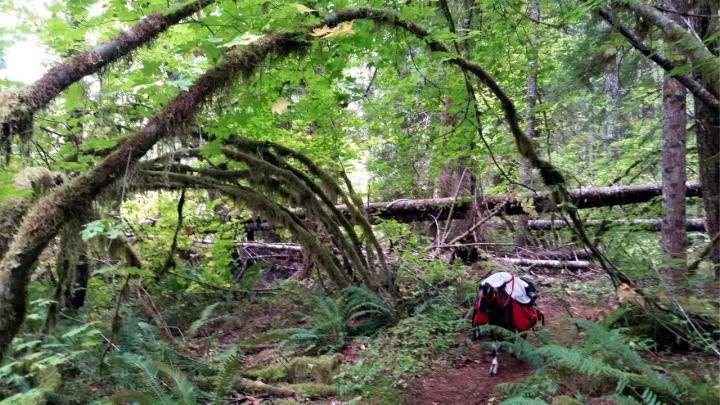 Debbi with Bourbon and Jethro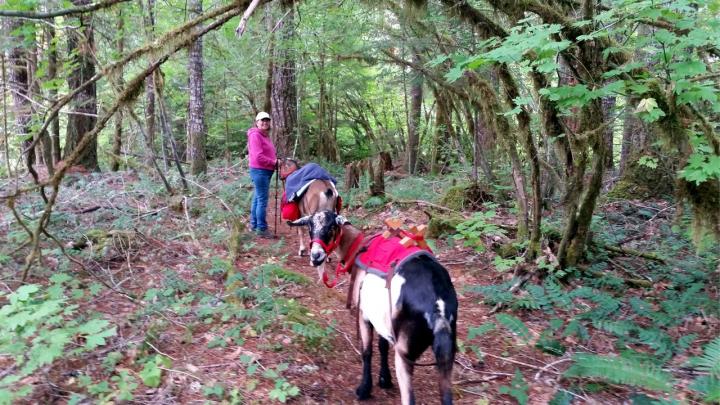 Debbi, Bourbon and Jethro on one of the bridges we crossed.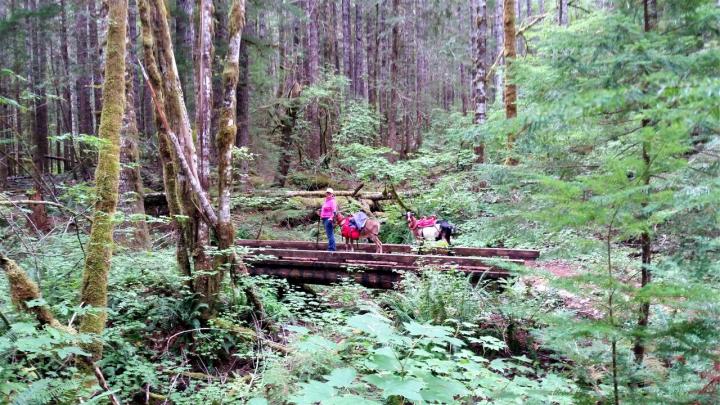 Eldon and his 2 young wethers showing how large many of the trees are.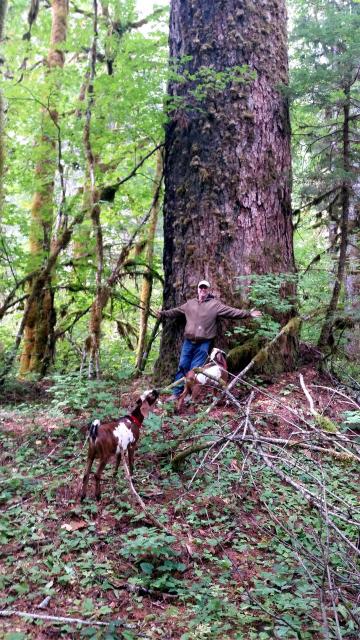 Goatberries Happen!