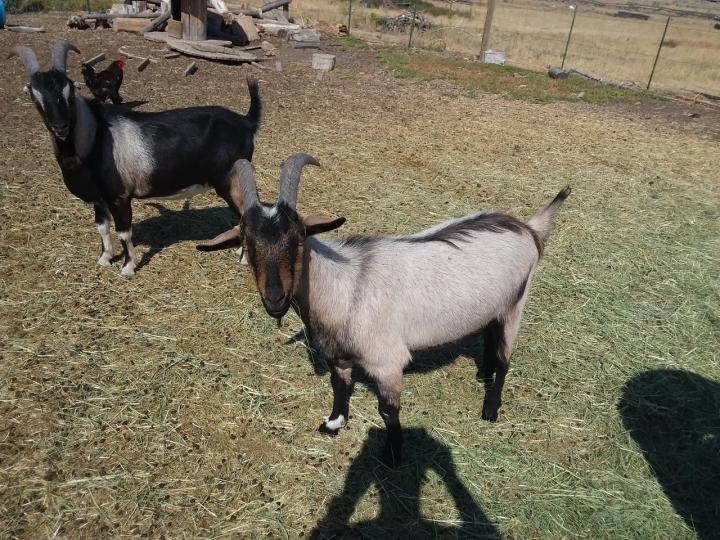 Hand tamed.   Bonded to humans.  Partially bottle fed .  Very friendly.   Ready to learn the ropes. 
CAE / CL tested herd.  Disease free.  Wethered at 1 year old.  No history of UC in our herd ever.
These are very nice wethers, but I can't keep them this year.   I have to sell them or eat them,  and don't want to waste them as meat goats. 
$100 each
In central Wyoming
307-714-2051