[attachment=5476][attachment=5476]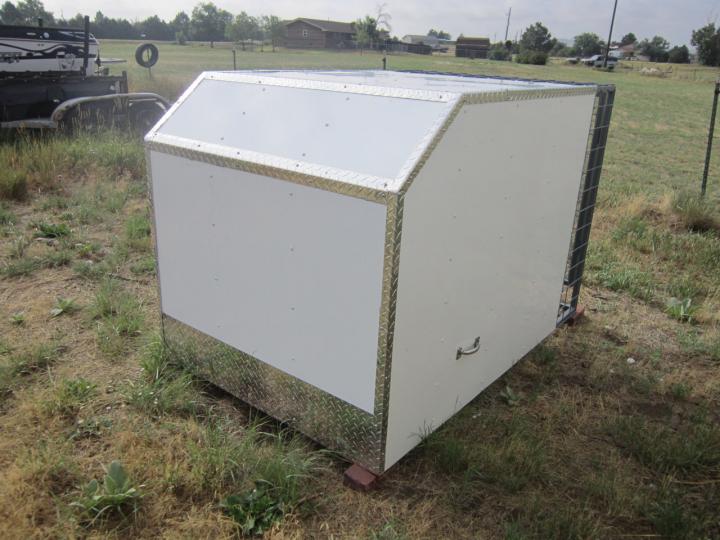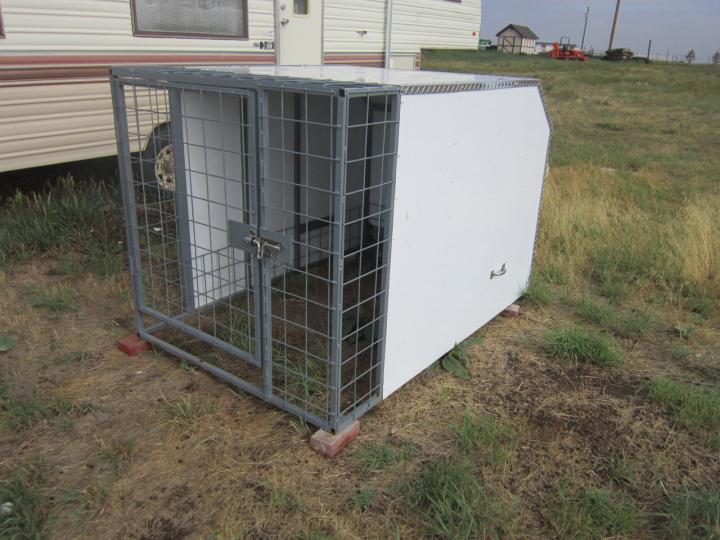 I needed a box to haul my pack goats and I couldn't find what I wanted on the internet (Gote Tote, LoPro, Elite Trailers, Etc.) IE: heavy-duty, well built, wind/weather resistant (especially on the highway), aesthetically pleasing, secure, portable and reasonably affordable. yeah...., I didn't want much. 

After designing and building one out of wood ,,, and my wife humming the "Beverly Hillbillies" song ... I worked with a professional welder and built one (well 3 actually) that fits my needs:

- 48" x 48" x 72" 
- 1" square stock steel 16" on center 100% MIG welded
- 4" heavy gauge hog panel rear and interior bumper lining (12" up from the floor)
- Skinned with 22 ga steel (2-side white 60" from front) panels attached with silicone and 6" o/c screws
- Full height door with feed slot, welded hinges and locking hasp
- 1/8" diamond plate trim
- Easily moved by 2 -3 people with attached handles @ 225 lbs.<>
- Fits a full-size truck
- Moves on/off most small trailers with ease freeing it up

I've been using an 8' version (pictured) for a couple of years. I regularly haul 3-4 goats @ 185 lbs. apiece and it works well. Great for overnight camping. Although it wasn't my intended use, a guy bought the other 6' box to secure and store tools and equipment. Like me, he couldn't find anything like it for the price. 

The pictured trailer is

NOT

included.

Located in Denver/Front Range

Thanx for looking. I'm happy to answer any ?? and I

 can send detailed pix.



Asking $1100 
720-4three6-3450 text is quikest
thanx - papagoat