Since I've moved to the deepest desert (Where only the largest sand worms are found) I'm able to do interesting hikes with the goats a lot more often. 
This thread will just be a continuing record of my adventures.  Even though I have a cheap camera, I do enjoy photography and this is where I'll be posting my winning shots. 
-----------------------------------------------------------------------
26 March 2017:  2.5 hour round trip hike from home with the 4 boys and 2 girls.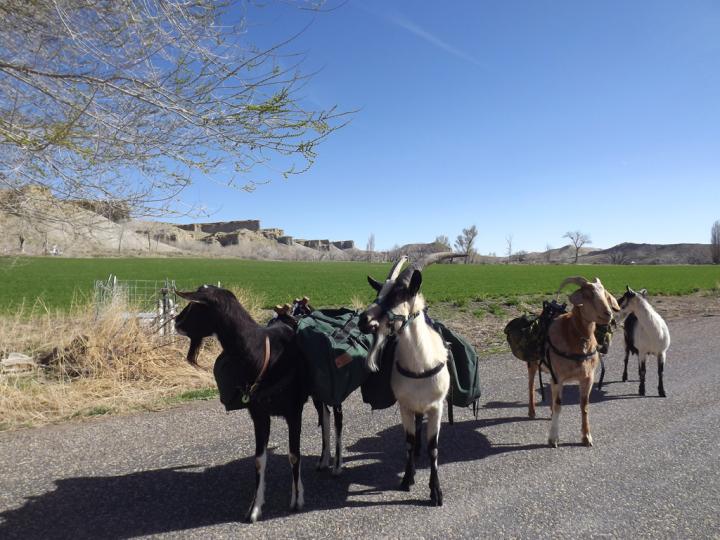 Heading out.  Everyone is rowdy.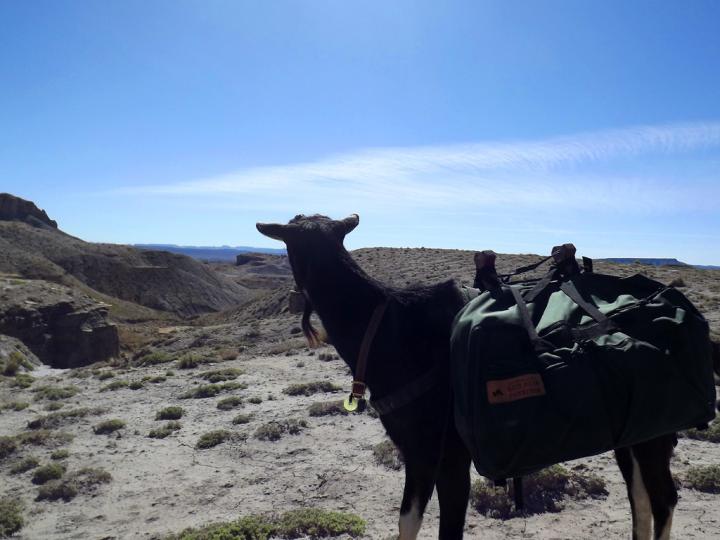 Shelby GT enjoying the view.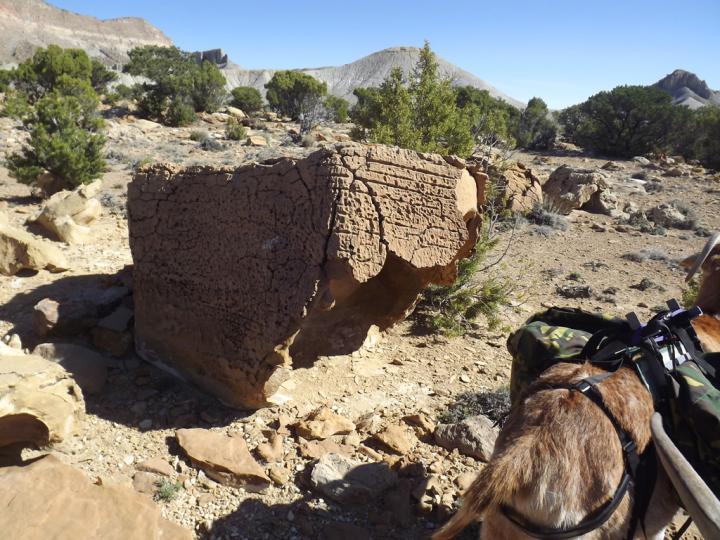 On one hill, all the sandstone, regardless of color, seems very old and is decomposing.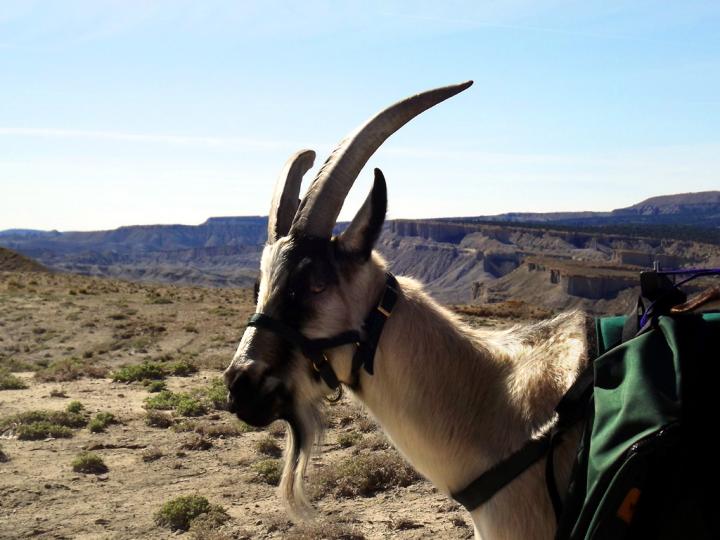 Bacchus' portrait.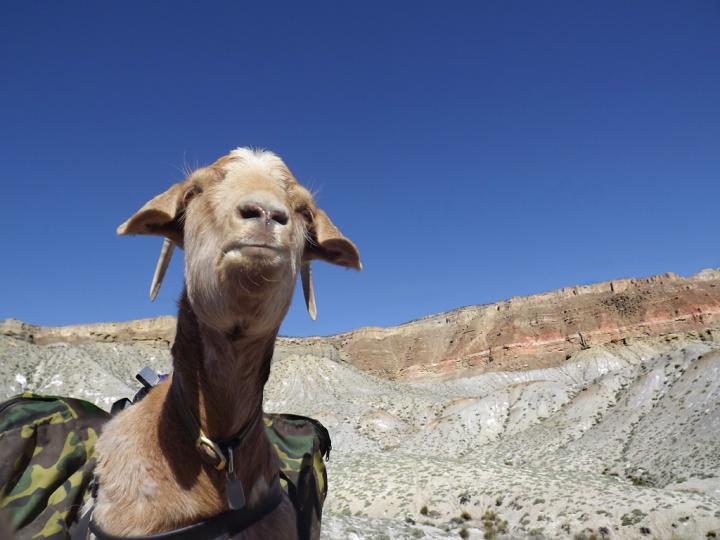 Woodstock's portrait.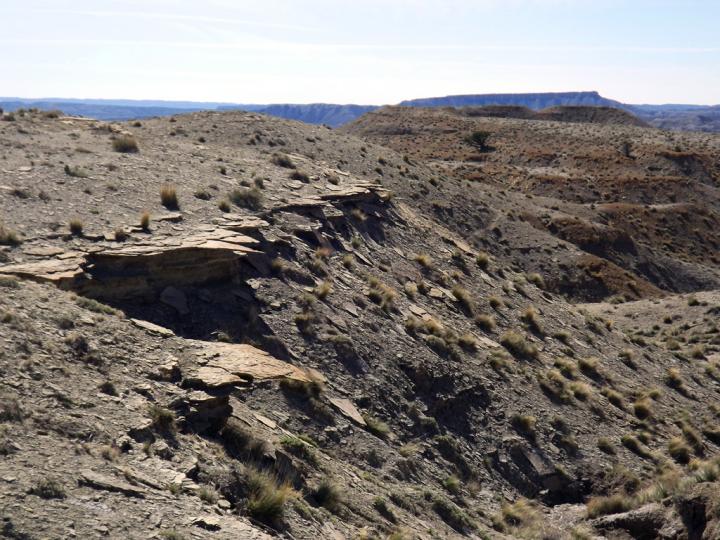 The other side of this hill has the same paper-thin slate cap-stones, but a 40 foot cliff below.  One of the hazards of the desert that freaks me out.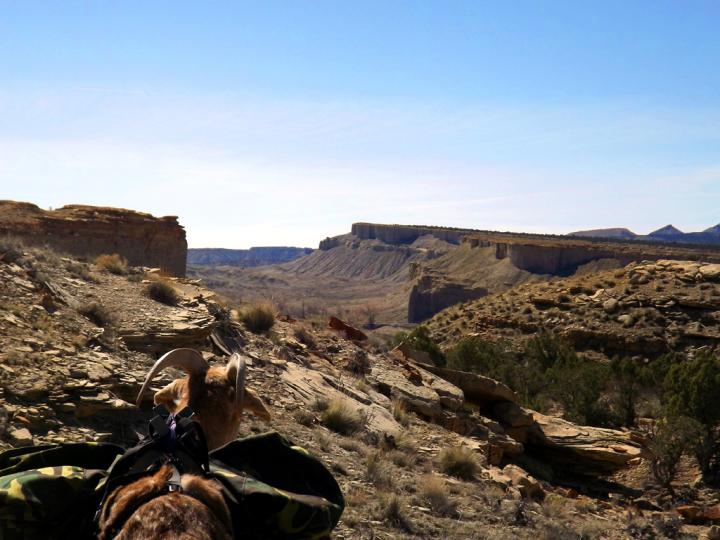 Nice view.  Lets look closer...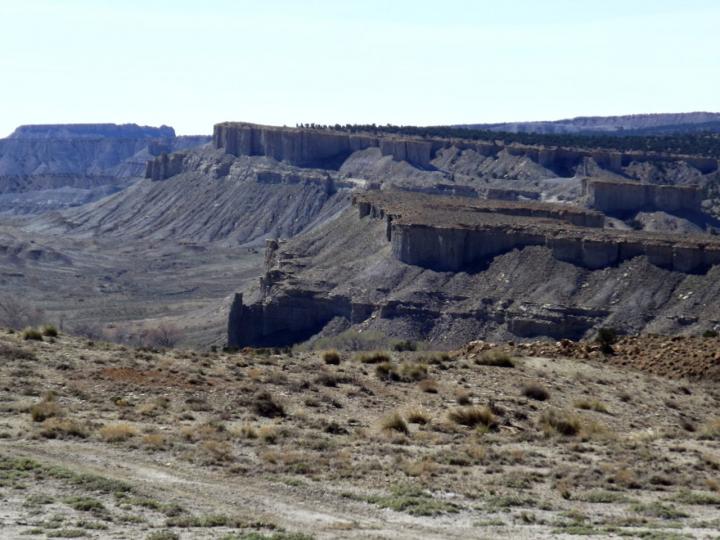 Telephoto zoooooom!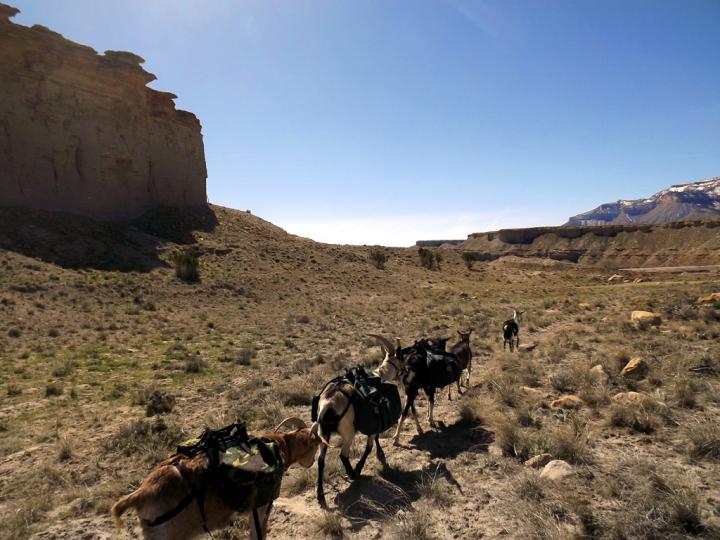 Victoria was very energetic on this hike and toward the end, she was leading the way.  She knew the way back better than me!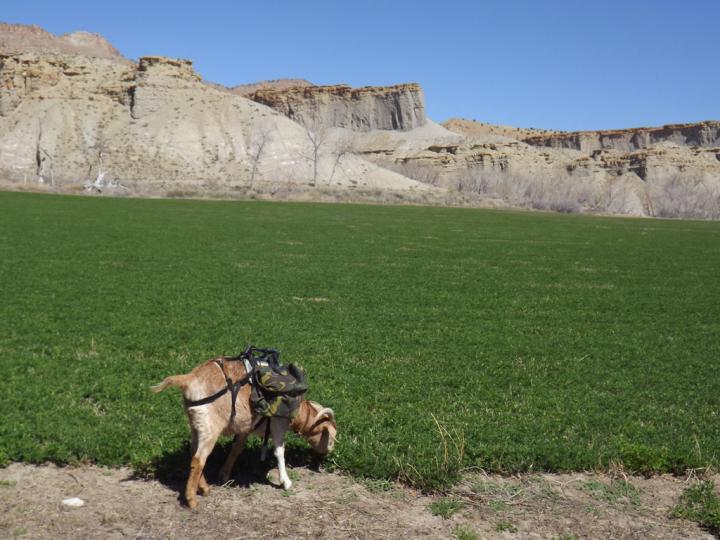 Woodstock stealing alfalfa from the neighbor.