Sneaky Sputnik! Phil needs to keep an eye on that cookie pouch!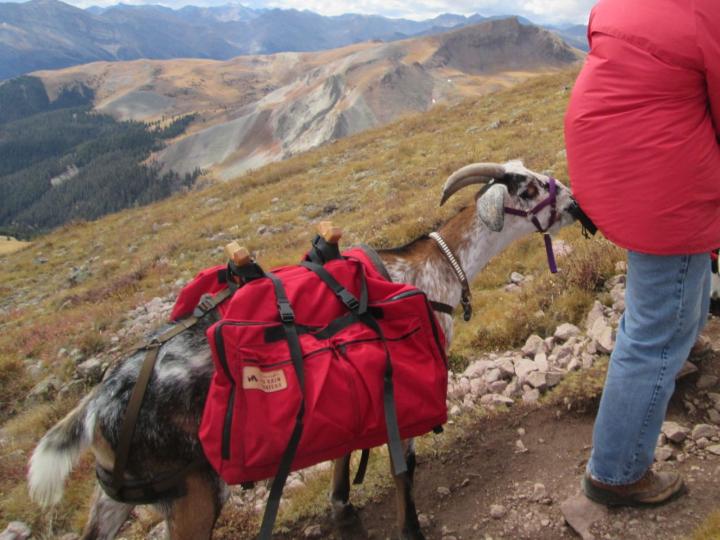 It got
very
windy about halfway up. Sputnik's ears can attest to that! The wind continued as we climbed, and as we got closer to the top I felt Sputnik had had enough so I switched the pack to Finn for the difficult final stage.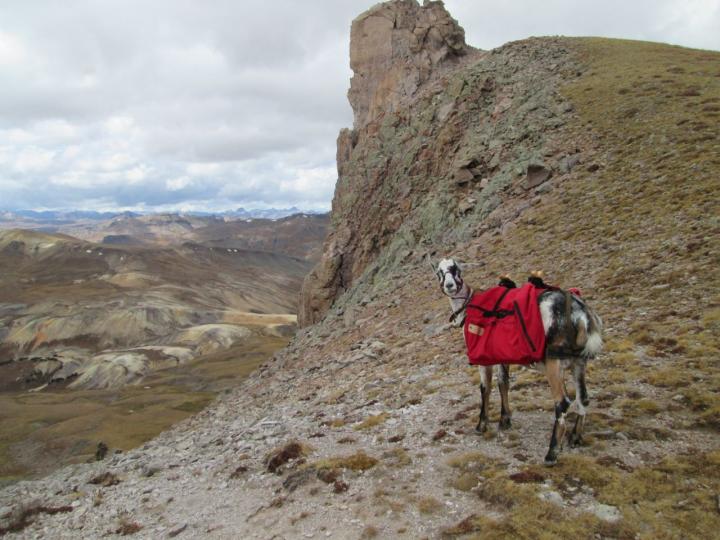 There was a very steep, rocky climb near the summit where we were really scrambling with hands as well as feet. The goats did great, but they definitely have a tendency to tumble rocks down behind them. We were not successful at keeping them behind both of us, so I went ahead and led them up while Phil followed at a safe distance.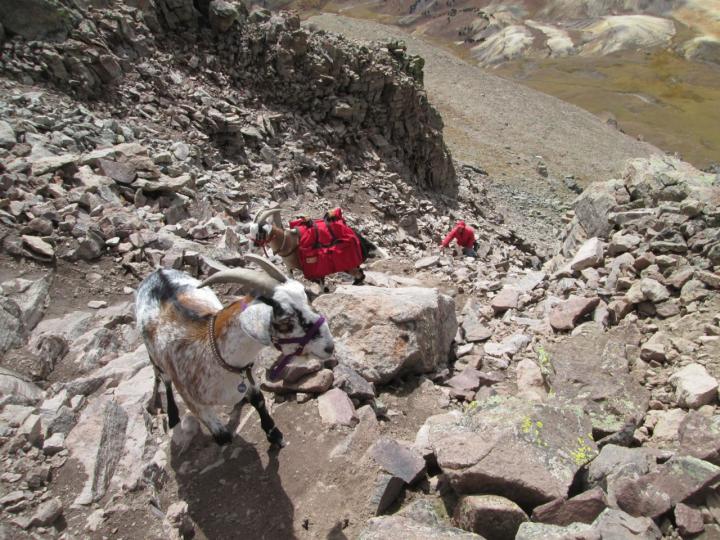 My beautiful boy.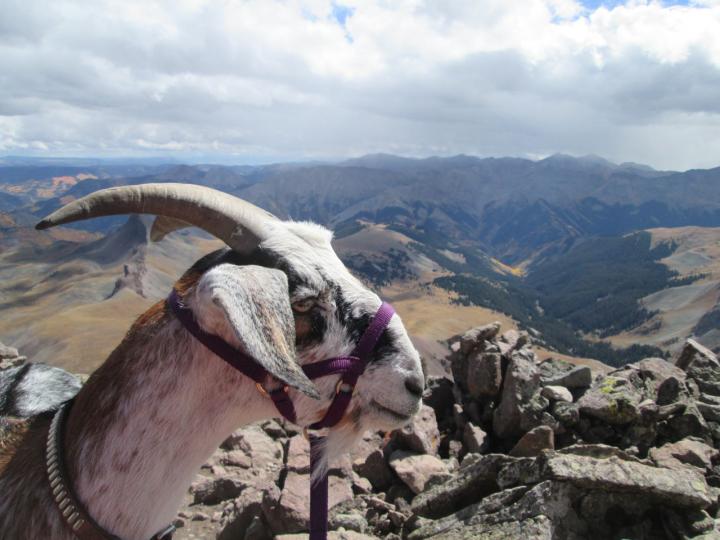 Almost there!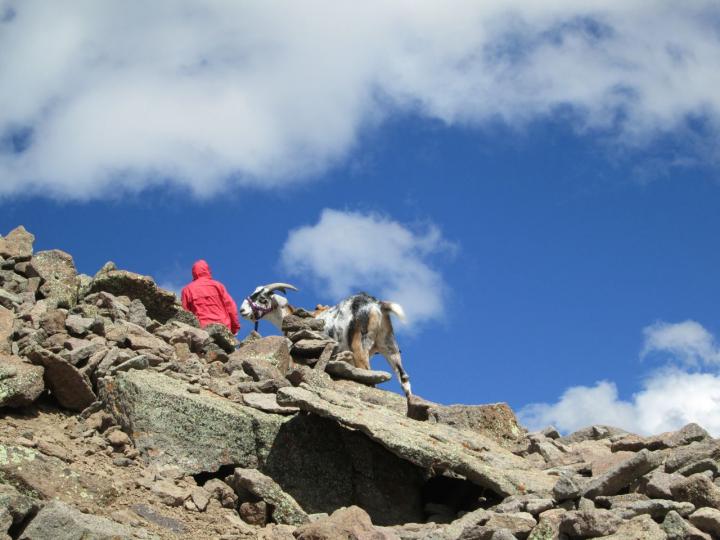 Summit achieved! Woo-hoo!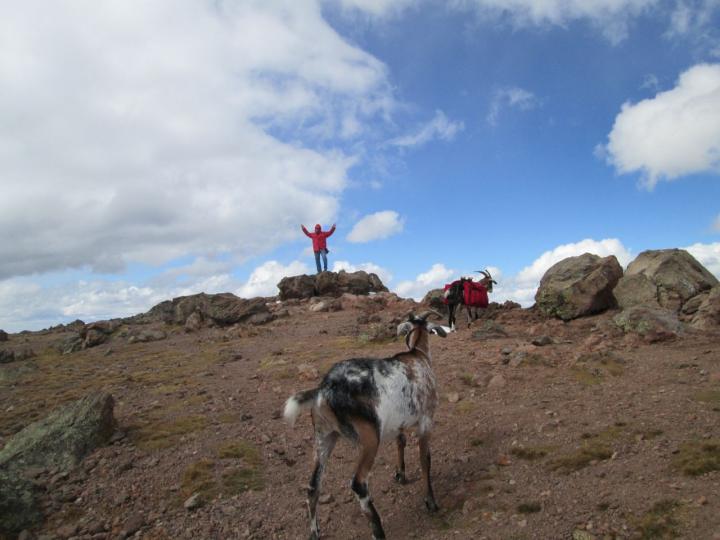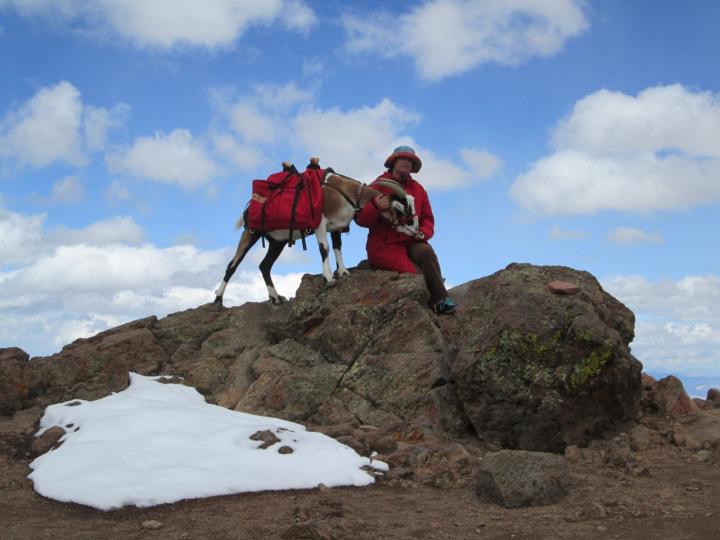 The views from the top were breathtaking.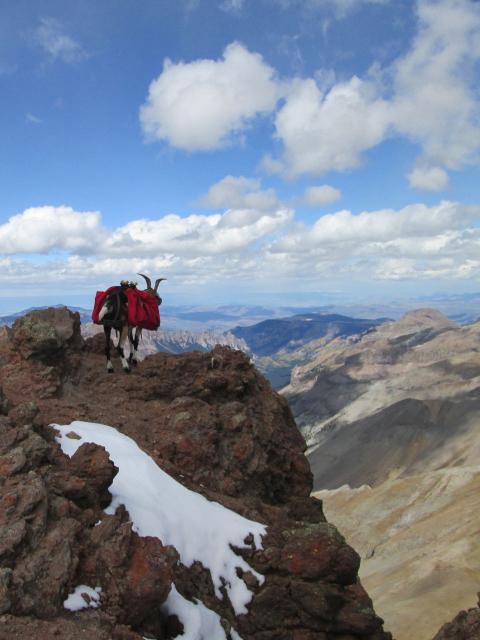 Finn certainly thought so!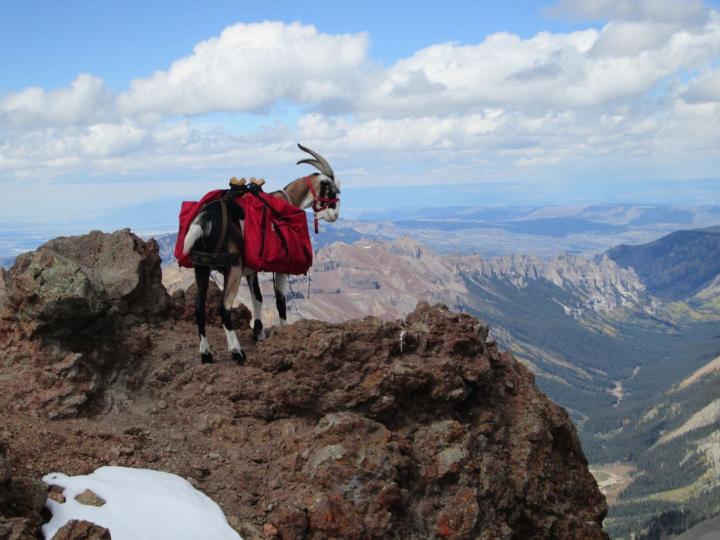 But as usual, he also thought that the best view on the mountaintop was of himself, up close and personal.