We took a short hike up the Greenhorn Trail last week and decided to bring Finn and Sputnik. We didn't have anything for them to pack, but they are fat enough that they could sure use the exercise! The boys weigh in at 187 and 177 lbs. respectively. I'm surprised that Finn reads more on the weight tape because Sputnik is taller and looks overall bigger and heavier to me, but I guess Finn has a deeper chest.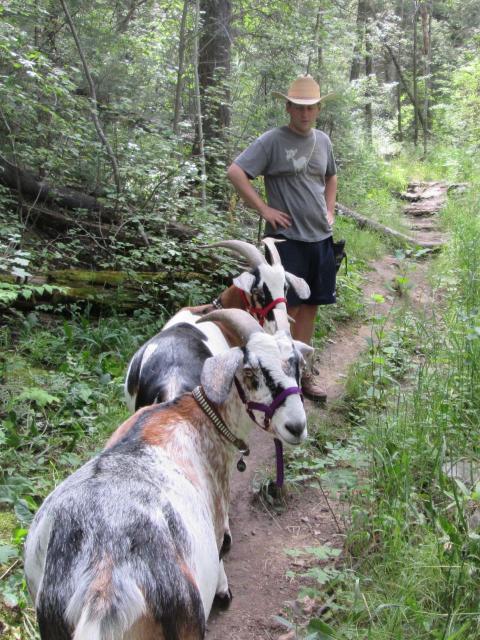 Our work on the "whoa" command came in handy on this hike. Sometimes when I stopped to take photos Finn would sneak past me to follow Phil (he really likes to be next to Phil). I used to have to run up to him, grab his collar, and hold him while I squeezed past. This time I just had to say "Whoa Finn" and he'd stop and wait for me to pass him. It was very cool!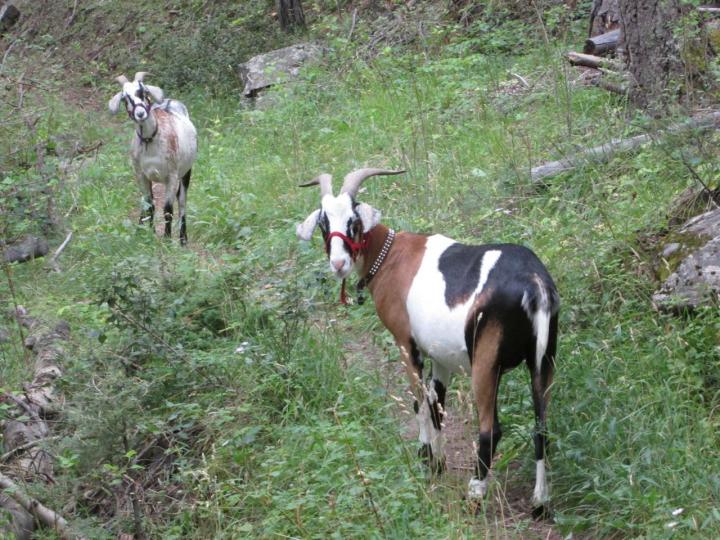 The boys enjoyed the local flora. I'm not sure what it was about this particular aspen tree, but Finn and Sputnik couldn't decide whether they were more excited about eating it or attacking it with their horns. Then they started attacking each other over it! There are lots of aspens on this trail, so I have no idea why this specific one was so amazing, but that's goats for ya.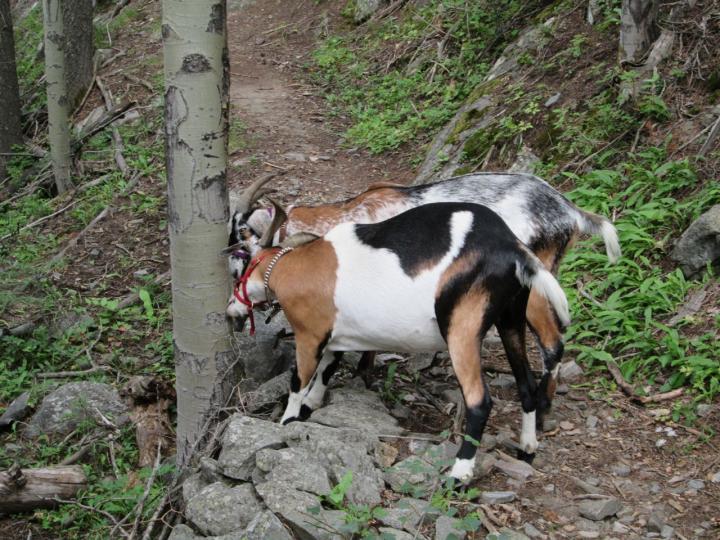 I don't often get good photos of Sputnik. He's not very photogenic in sunlight because all the white washes out, and it's only this summer that he's started wanting to be close to me where I can get good photos. He used to run off if I approached him.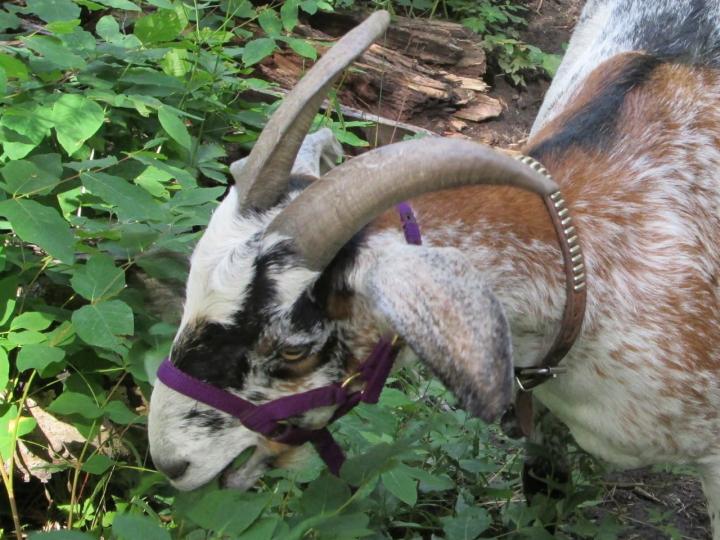 Sputnik seems wildly flashy, but his roan coat actually blends into a lot of backgrounds. That's another reason he's not always very photogenic--he's camouflaged!