Although it is still sunny, wind struck the house with a blast this morning and it promises to only get stronger as the day goes on. So I'm very thankful that Phil and I were able to take the goats out for a nice walk at Graneros Gorge yesterday. It's not a long hike, but it's very scenic and the goats love climbing on all the rocks! They had so much fun racing and leaping that they were all panting heavily within a few minutes.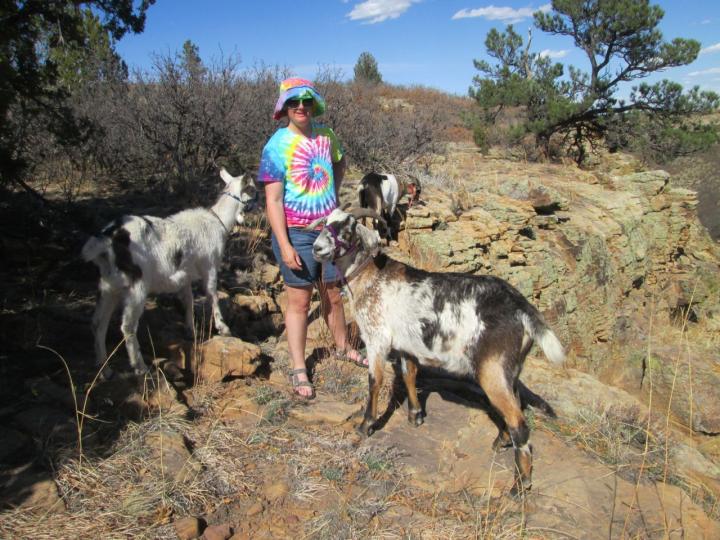 They also took many opportunities to give us heart failure.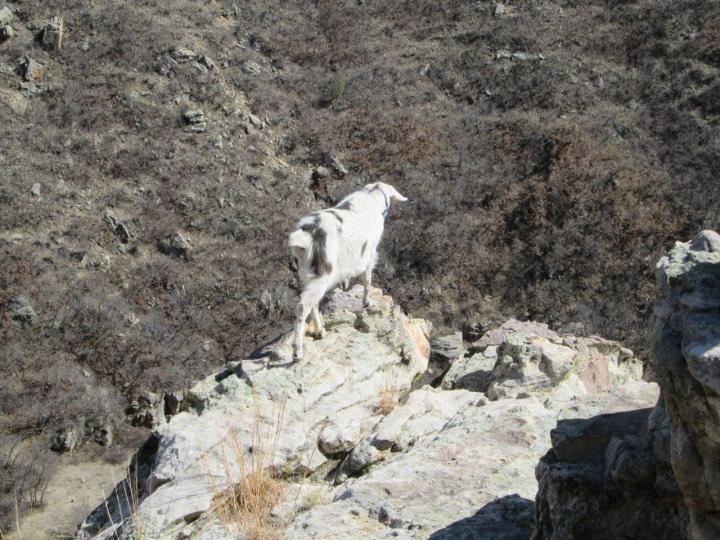 The first thing Finn did was disappear over the precipice.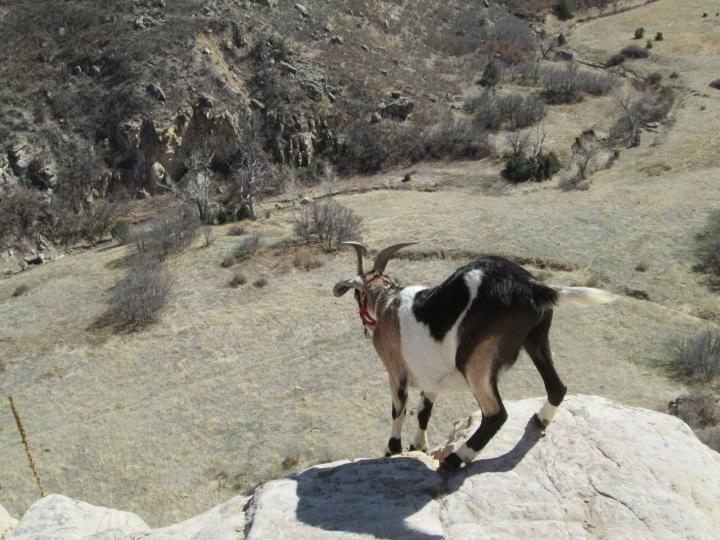 I peered after him and saw nothing but a 50-foot drop and no ledges. I didn't hear any despairing cries, so I knew he must not have fallen. I called and heard a baa-aah from somewhere below, so I kept calling and walked away. A few minutes later, Finn's eager head popped up from an entirely different spot along the cliff. I have no idea how he got over there because it looked like a sheer drop-off to me, but I wasn't going to hang around longer to find out since I didn't want him to repeat the performance, nor to lead the less athletic Sputnik astray.  
Tigerlily is just like her papa--nimble and fearless of heights.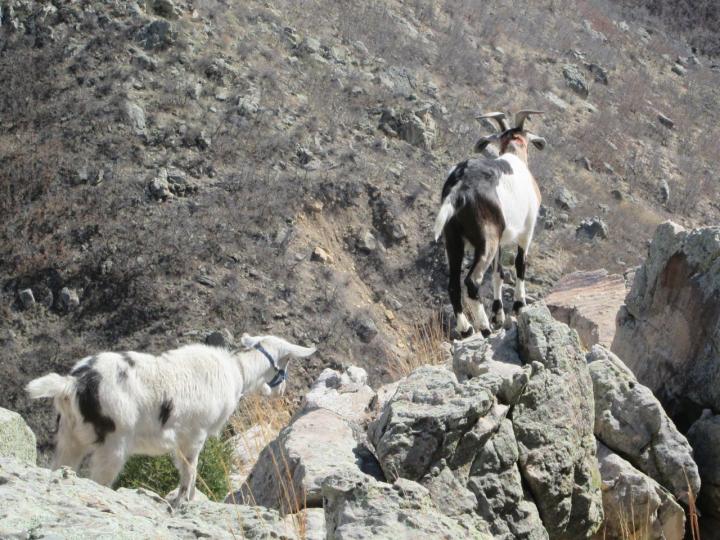 "If I stand on this rock I can be bigger than Dad!"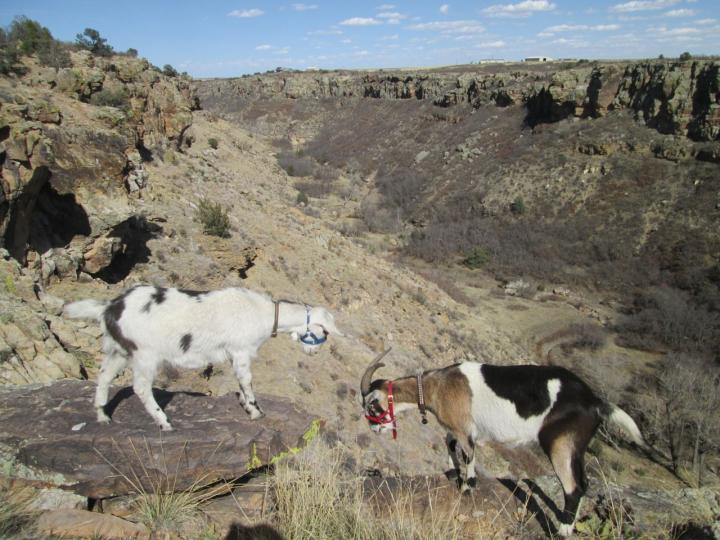 Our "angel goat" has grown into a big, sturdy girl. At not quite a year, she's taller than her mother, and compared side-by-side to Finn at this age, I'm sure she would be substantially bigger than he was. She gets along very well with the boys. They are dominant over her, but they rarely pick on her because she simply won't take it. If someone butts her she comes back swinging, and the boys respect her for it. She also loves going out. The last few times we hiked with Finn and Sputnik, we had a hard time keeping Tigerlily out of the truck. So now she's coming with us.