Interesting, thanks. Glad it wasn't a silly question!
This afternoon my friend Kat and I hitched Koby to the cart - finally!  He did really well, despite the "wardrobe malfunctions" with his harness not being fitted quite right. Nan, can you please tell me what needs to be adjusted?  I think the breeching was too low, and perhaps the breast strap too.  The whole set up from the girth back to the breeching looked kind of loose. When Koby was tied up I noticed he could be standing in the shafts on an angle i.e. everything fitting snugly up front but his rump could be over to one side at the back.  Does that mean the shaft straps were too loose?  The traces are on their last/loosest hole but are they still too tight?
Also, when Koby turned sharply the shaft end on the side he was turning into would dig into the muscle in his shoulder and even work its way up under the side of the breast strap.  Towards the end of the lesson he was learning to cross his feet a little in the turns so that helped, but I am wondering if the ill-fitting harness contributed to that problem. 
Unfortunately the photos during the lesson are not taken from the best angle.  I've got some videos which would give you a far better idea but I am hopeless with Vimeo!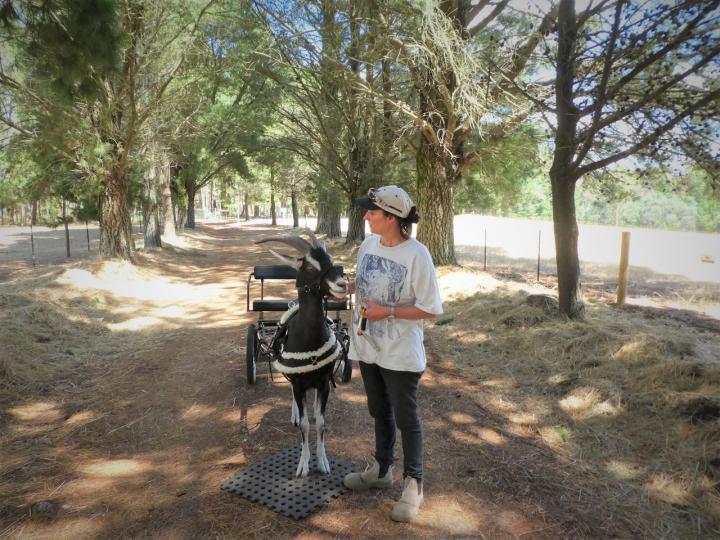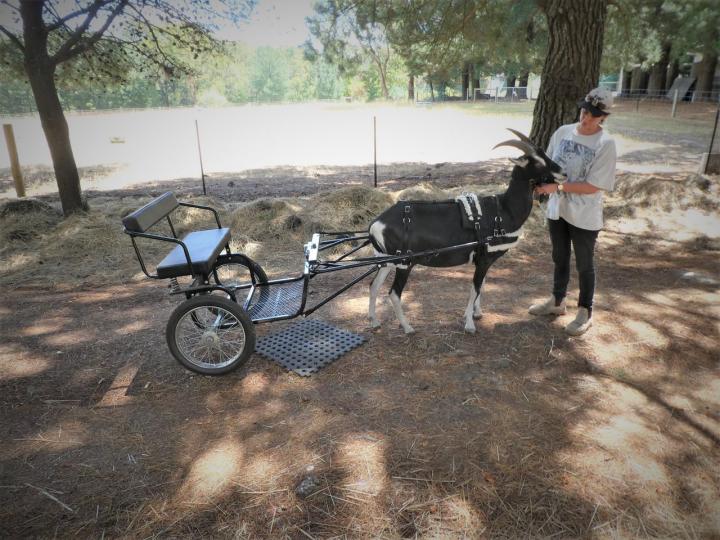 Happiness is a baby goat snoring in your lap