On Saturday we hiked to the arch again with some different folks who had never been there before. Once again we brought Finn and Sputnik as our faithful beasts of burden. None of these folks had hiked with goats before.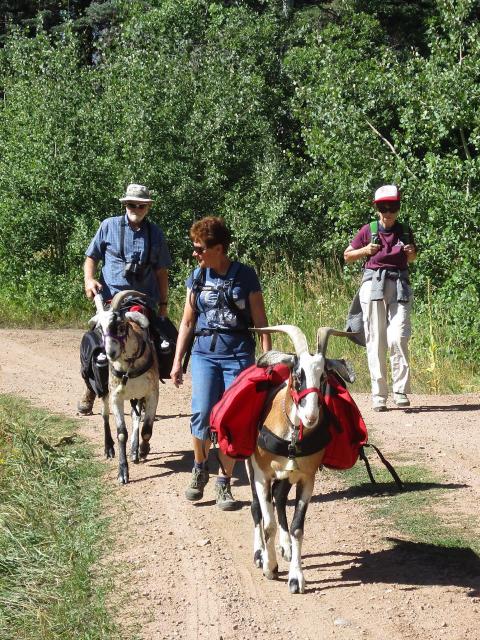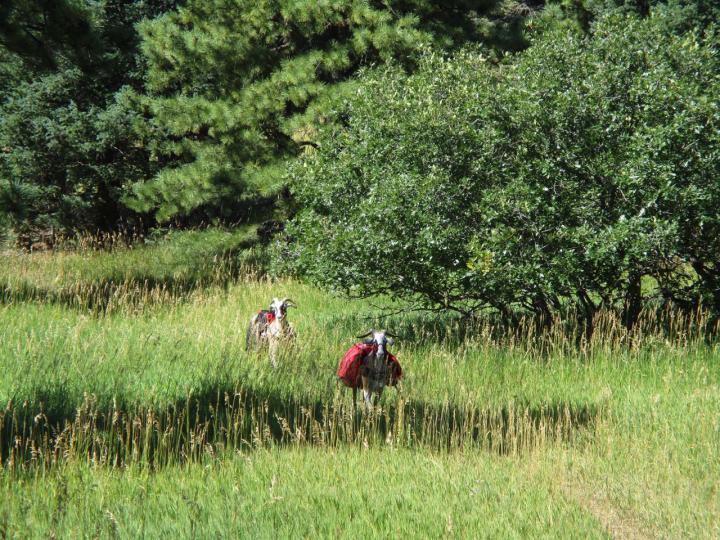 We picnicked under the arch as usual where the goats managed to politely finagle some food scraps off of our innocent and naive friends. This was Sputnik's first experience with peanut butter. He liked it but he was bothered by the way it stuck to his lips and tongue. He'd eat a piece of PB&J, then rub his lips up and down along the log, then try another piece, then rub and rub some more. Janie eventually took her napkin and wiped his lips for him which was very amusing.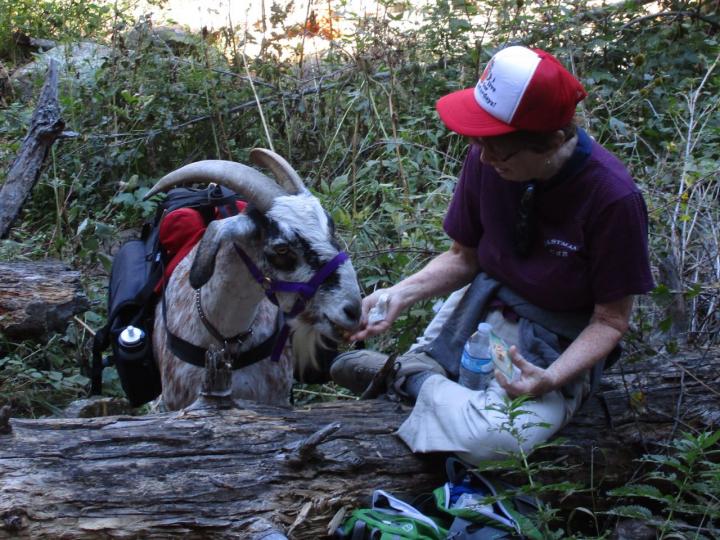 Finn wasn't too interested in food but Alane really wanted to feed him something so she tempted him over with an almond butter biscuit. He didn't end up tasting it, but he had to at least give it a token smell.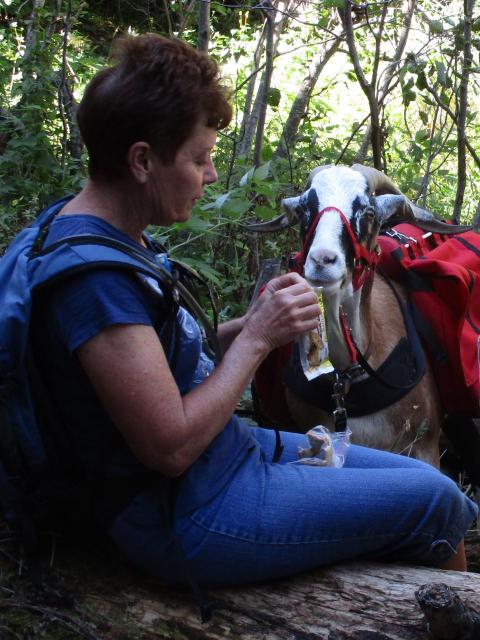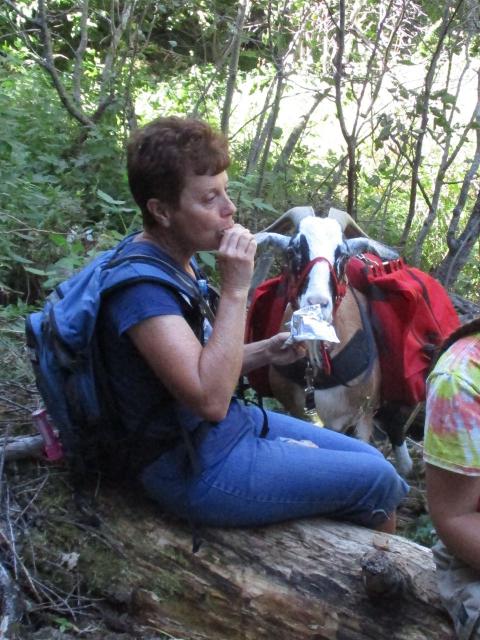 I love how Finn and Alane are making the same face here.