I recently acquired a new betathane harness for Cuzco, and boy is it nice! I ordered it from Northwest Mini Tack and had them modify a "Mini A" harness for a goat. All they did was remove the crupper and not include a bridle. I made a couple of modifications of my own--basically I just shortened the back strap and the reins. This was super easy to do because betathane can be treated like leather and I just used scissors and a hole punch to make the changes I wanted. So much easier than nylon! I hate punching holes in nylon--they never come out as clean as I'd like.
Phil and I went for a little drive today and I got some photos. The rest of the goats accompanied us, so it was a bit of a circus, but Cuzco mostly behaved himself and I was able to get a few shots that weren't obscured by flapping ears and waving tails.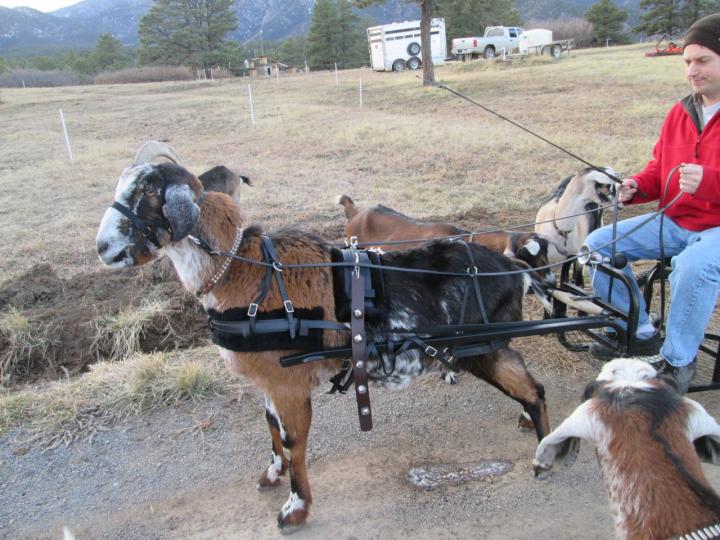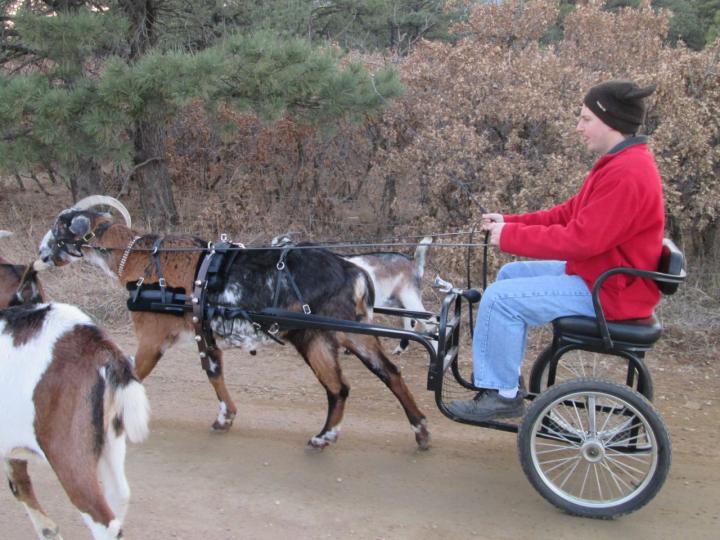 Cuzco naughtily running away with me! He sure has a lot of spunk for an old critter!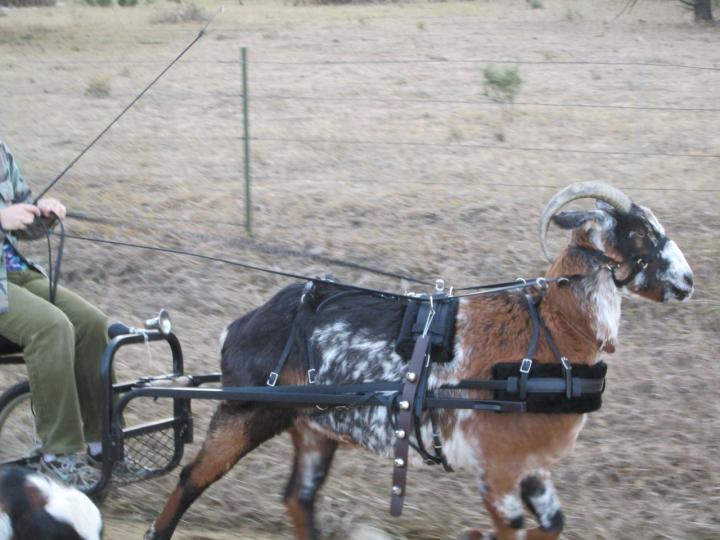 I made him turn around and go back up the road while everyone else went home. He was angry about it, but I'm not going to have him running away every time he gets pointed homeward, even if it
is
dinner time! I wonder if I should get a proper bit and bridle for this old boy. He's so incredibly strong, and when he wants to go somewhere it's difficult to argue with him without rubbing all the hair off his nose.