56*, sunny and calm on November 24th.  I couldn't ask for a nicer day!
I let the goats out to graze in the hay fields then took them to one of our tree rows to browse.  There was some running, bucking and jumping as they enjoyed themselves!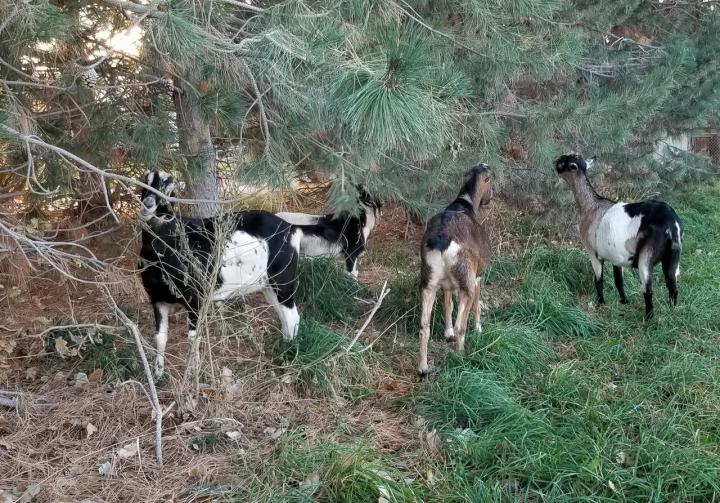 When we got back I gave them their nightly hay.  It's obvious Joules was enjoying the hay fully.  She wore a crown of hay!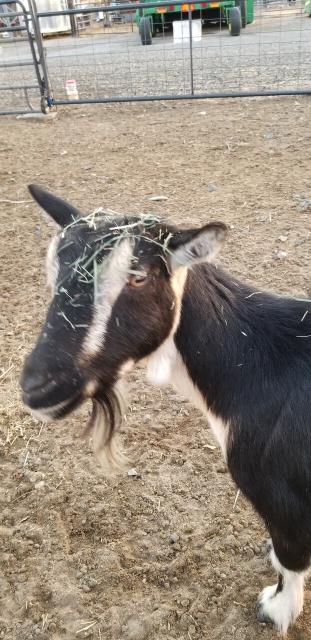 Jethro decided to relax on one of the spools.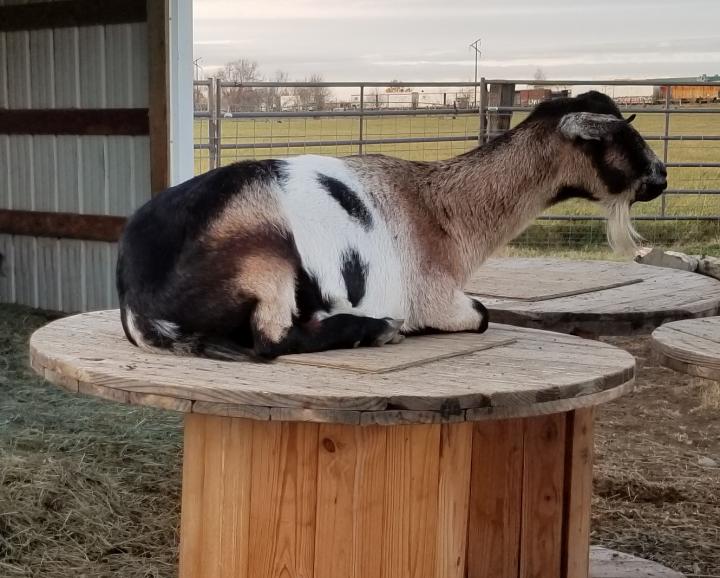 It was a great day!
Goatberries Happen!