Last week I got out on my first real high country pack trip of the year.  In short, it was a great hike!
I took Grant, Albert, Bryce and Benson on a 6 day pack trip in the Chelan Sawtooth area.   
Since this area is east of Lake Chelan the snow tends to melt our a little earlier than along the main Cascade crest.  There were still a few snow patches in higher areas, but the trails were all snow free.
I've included a map of the area where we hiked.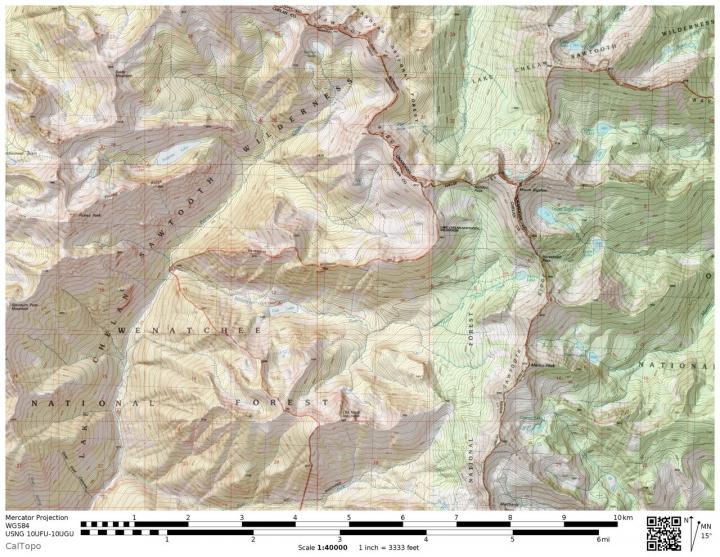 The first day, Wednesday, July 15th, we hiked to Upper Eagle lake and camped there.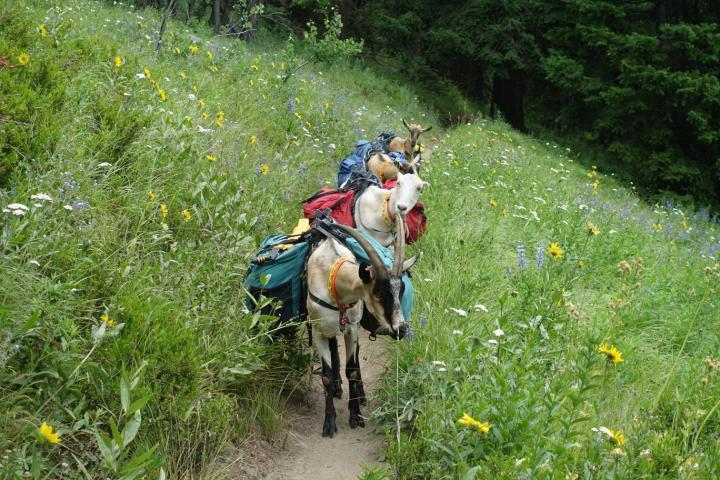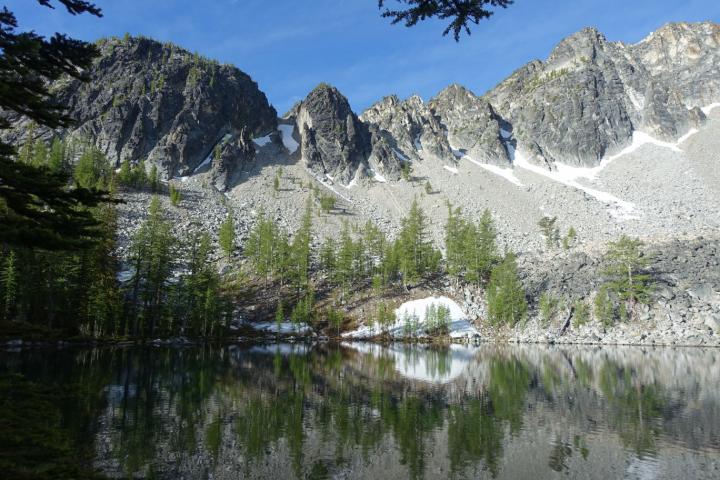 Thursday, we hiked over Horsehead pass to Boiling lake, then toward Hoodoo pass.  A little south of Hoodoo pass we headed off trail up to the ridge line to the west.  There were snow cornices along the ridge line, but there was one place where the snow had melted out.  From the ridge top we took a x-country high route to Bernice lake to the north.  This is mostly high meadow country.  We were generally hiking around 7,500 ft. elevation.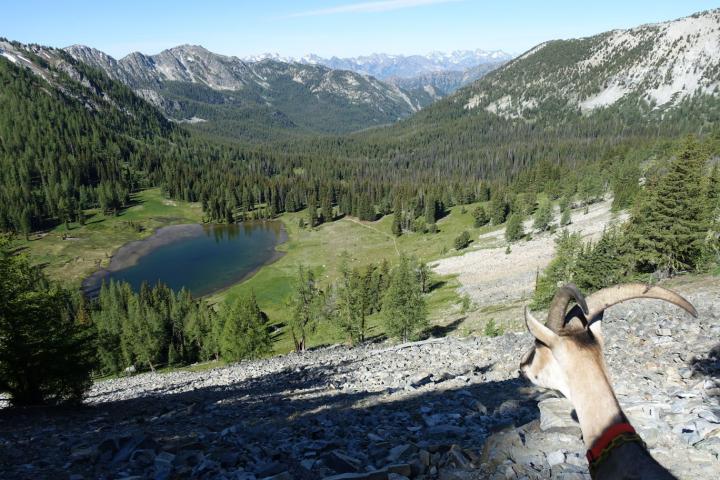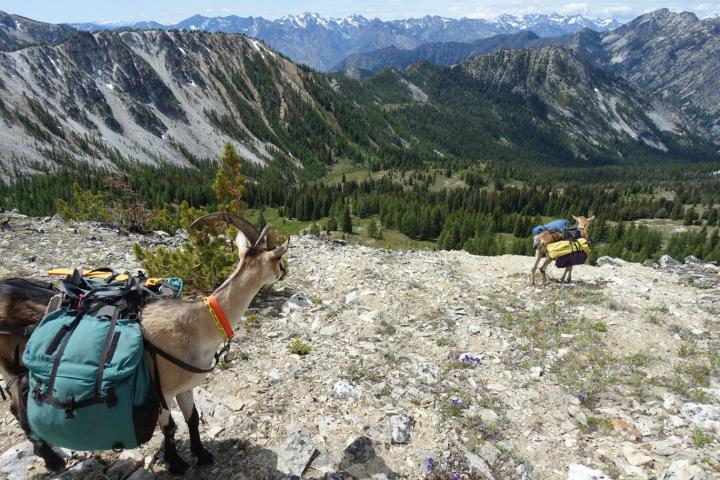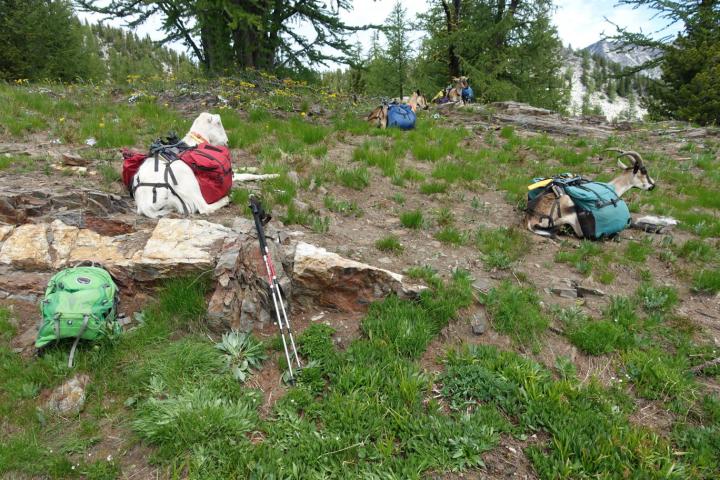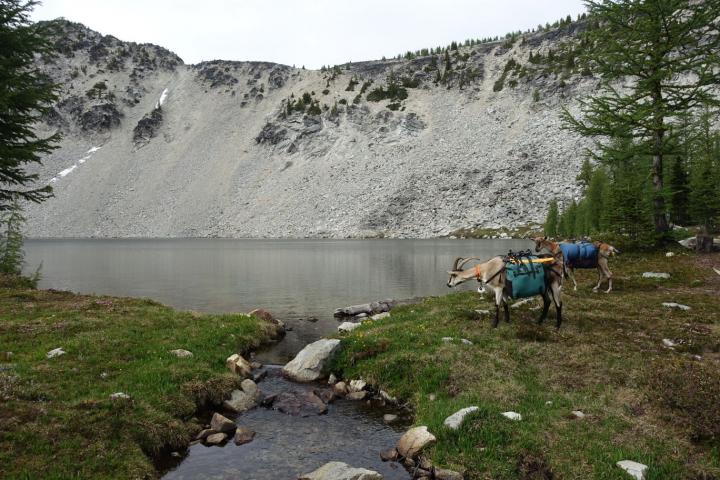 Friday, we took a trail down from Bernice lake to the Chelan Summit trail then northwest above Surprise lake and around to the lakes northeast of Finney Peak.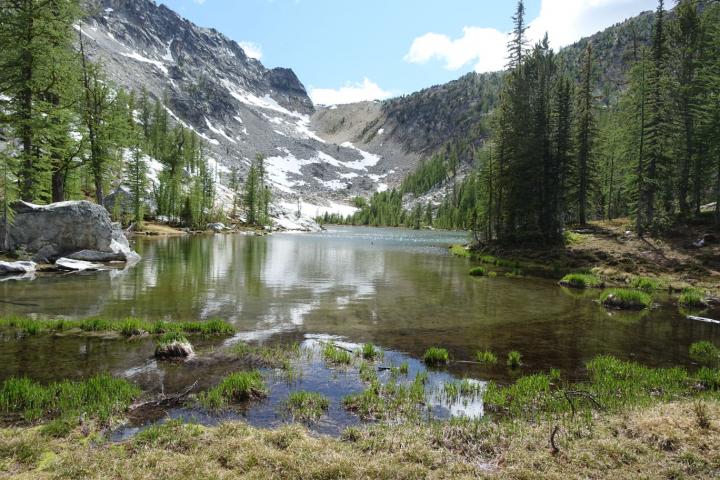 Saturday, we came back along the Chelan Summit trail and camped in a meadow southeast of Dry lake.
Sunday we hiked southeast along the Chelan Summit trail to Angel's Staircase, up over Angel's Staircase, and down to camp at a pond near Cooney lake.  Angel's Staircase was the high point of the trip at 8,000 ft. elevation.  It was warm Sunday afternoon, so we took several rest breaks going up Angel's Staircase.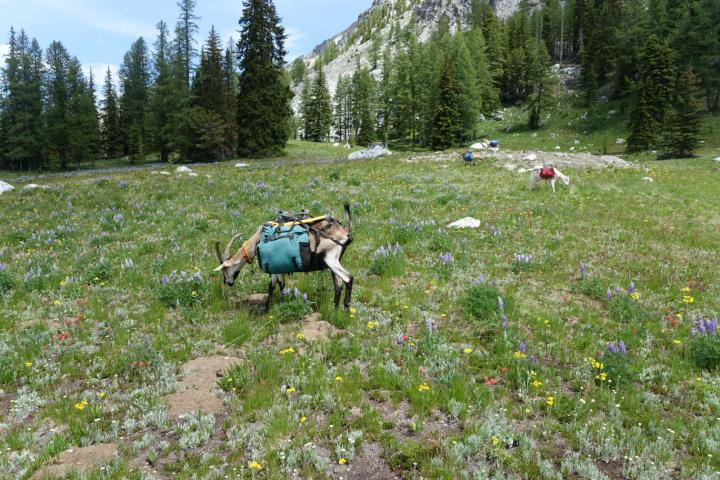 [attachment=7761]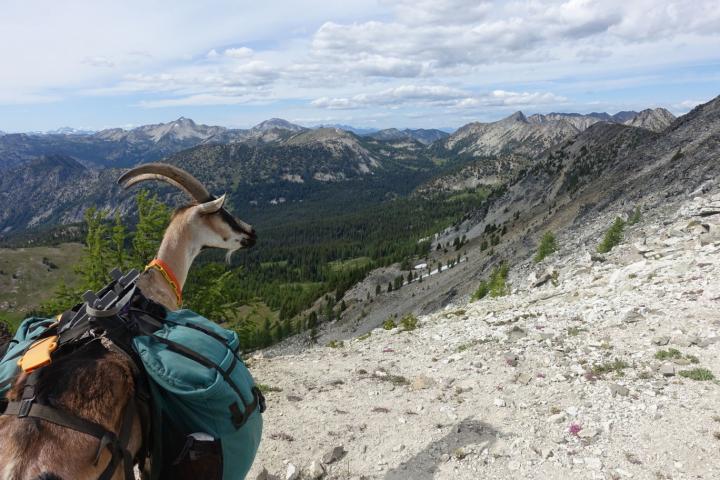 Monday we hike out the Martin Creek trail back to the TH.
The main trails from Crater Creek TH are open to motorcycles and generally well maintained.  I saw only one motorcyclist, and that was on the Martin creek trail the last day.
I saw a few hikers and mountain bikers on the trails but saw no one from Thursday morning until Sunday afternoon. 
There were mosquitoes buzzing around at times, but insect repellent did a pretty good job of keeping them off.
There were quite a few nice wildflowers, more in some areas than others.  
The goats were carrying about 25# each.
We hiked around 6 to 9 miles per day with elevation gains in the 2,000 to 3,000 ft range.  I stopped for breaks periodically, particularly with more extended uphill sections and/or if it was warm.
Overall, the goats did well.  
Several times in open areas / meadows Benson tried to walk around the group to get in front.  At a couple of stream crossings Grant was reluctant to cross, so I lead him.  Grant is the dominate goat, he is the one who has horns.  Albert was much more comfortable fording streams.
It was a really beautiful, enjoyable, and peaceful hike.