I've been so wrapped up in Butterfly's drama that I haven't said much about Rita's kids. They are absolutely adorable, and now that we've been paying attention to them they've gotten much friendlier.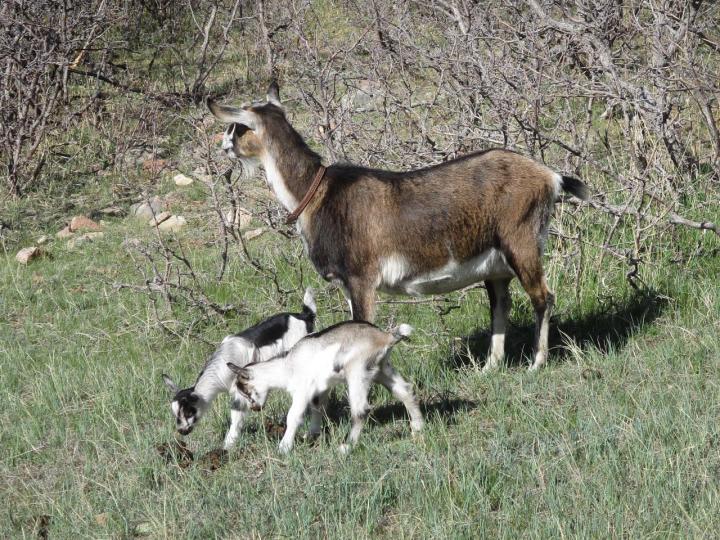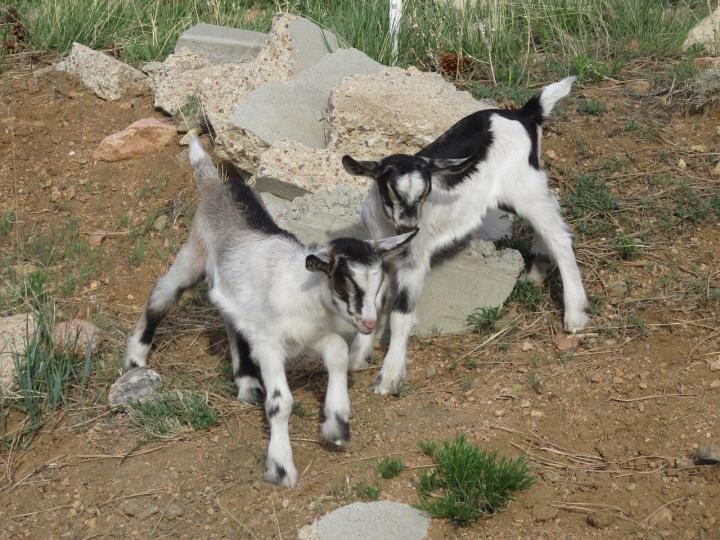 Zelda has gotten especially chummy and she is the most dedicated "lap goat" we've ever had. If she sees a lap, she jumps on it. Well, she tries to. She's not quite big enough to actually make it, but she'll drum her little feet on my knees and look pleadingly up into my face as if to say, "Up? Up-up-up?" I can never resist. Once she's up, she doesn't want to get down. If we put her down, she immediately begs to be picked up again.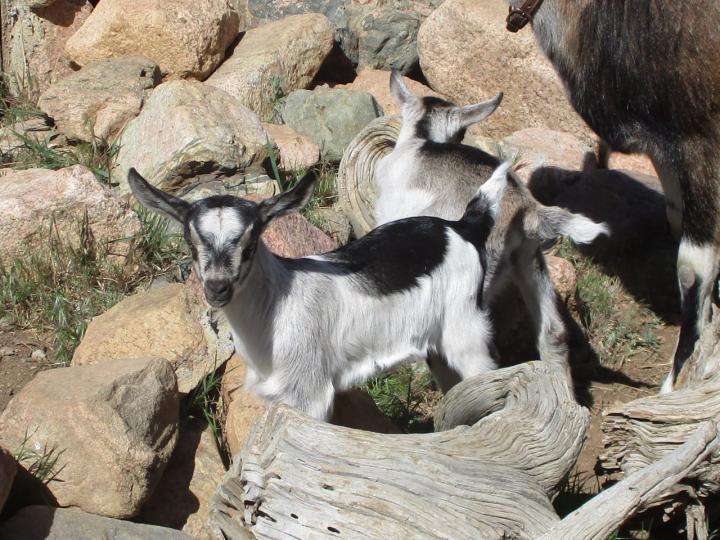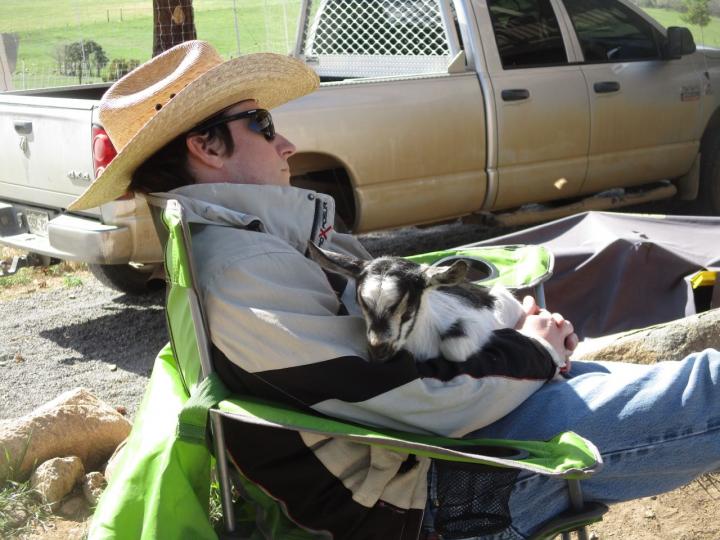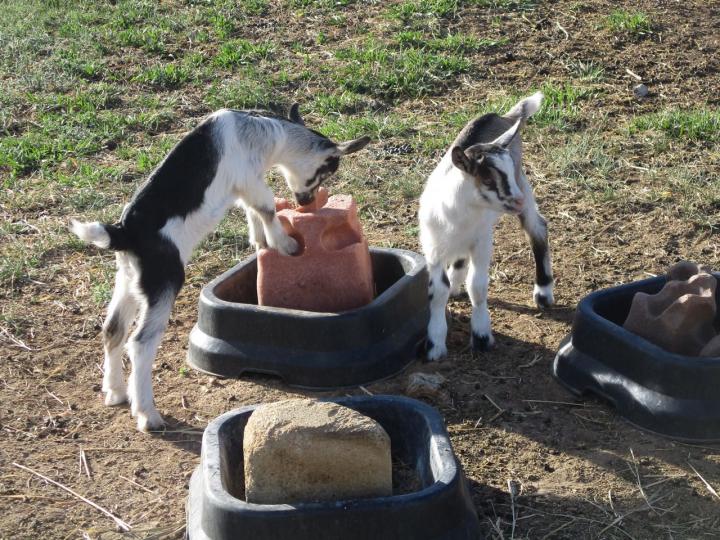 Sonic is definitely more reserved than his sister, but he's also more laid back. He doesn't beg to be picked up, and in fact it's taken longer to convince him not to run away when we try to catch him. However, once he's caught he relaxes and falls asleep almost immediately. He doesn't have a particular aversion to people--he's just not as bold as other kids. He shies away from George a lot too and even with the girls he's more likely to walk away than engage in a head-butting contest. But he's already starting to come out of his shell and be more curious about things, and he rarely runs off when we approach him now. In fact, he's starting to shyly inquire whether I might please pick him up occasionally. As opposed to his more aggressive sister who sometimes launches herself at me, Sonic will raise one little foot to gently tap my leg in a polite request.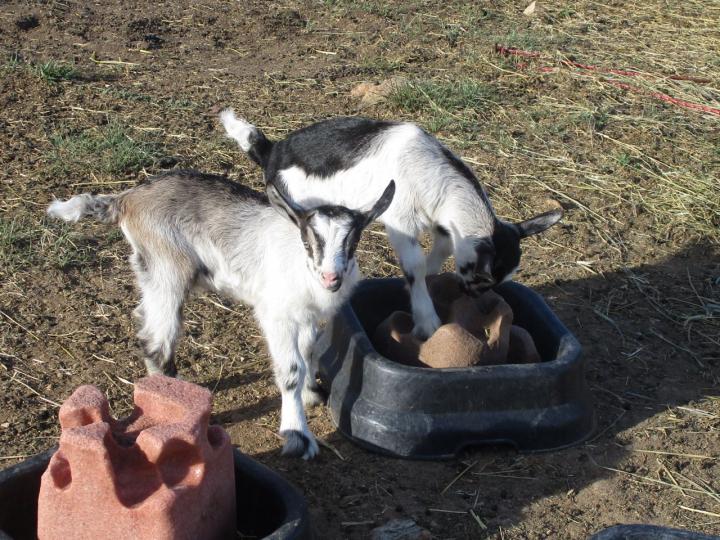 Playtime!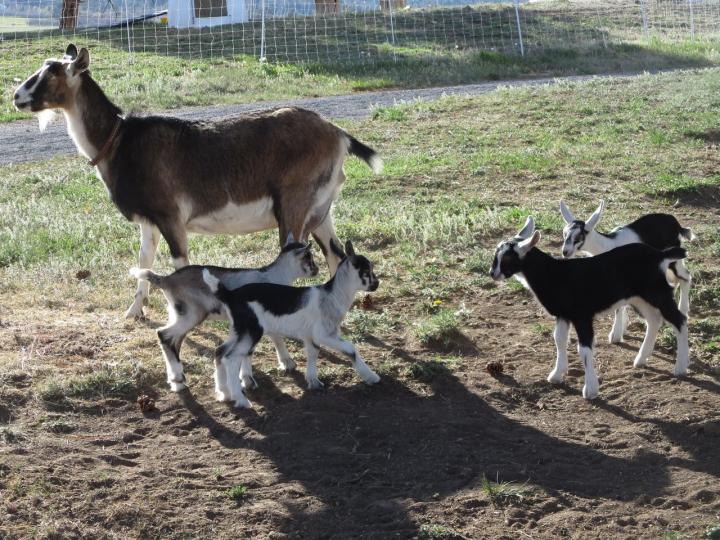 What a colorful crew!