Taffy asked me about them, and I finally went and found the info on where I got them.  I figured everyone might want to get in on this stylish goat accessory: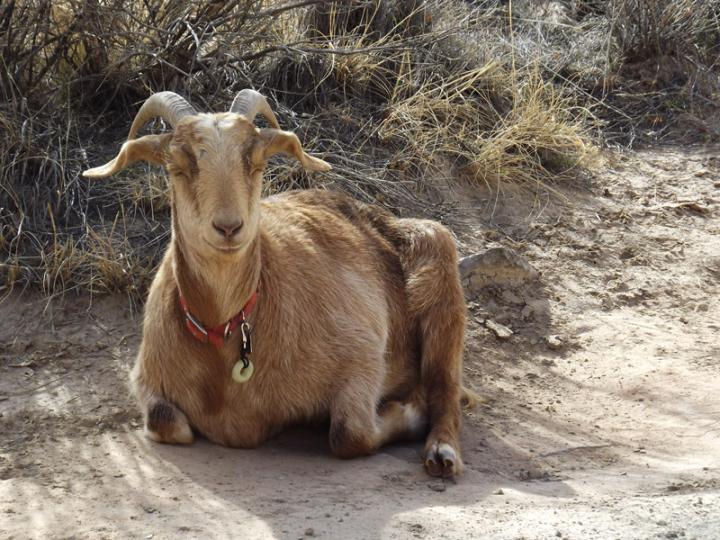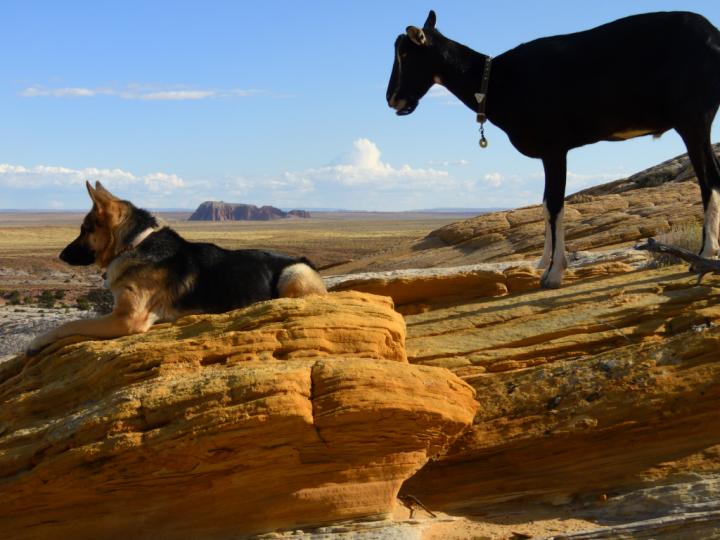 Here's the link:
https://www.uvpaqlite.com/shop.html
Get the green ones, not the blue ones-- They're brighter.
They last forever and are very bright when they charge on sunlight all day, but especially if you hit it with a flashlight for 60 seconds before bed..  Shelby and Luna have been wearing theirs for years, but for the others I take them off when not on the trail because they tend to get nibbled on.  Its essentially modern, high tech glow crystals embedded in resin, and it allows you to count goats in the middle of the night by glancing out of your tent window.  No flashlights, no waking up too much.  I love it.  Its 20 bucks for 5 and they have lots of other stuff, too.  I'll vouch for these things and suggest you get some for your crew!
I don't drink beer, but if I did, I'd prefer Dos Equis.  Stay thirsty my friends!