Sputnik the Sandstone Warrior.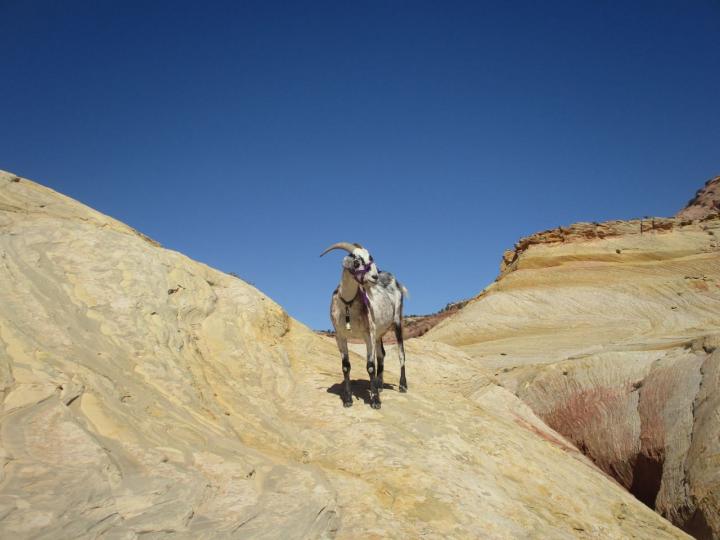 Check out that yellow! Just above Finn's nose you can see some holes in the rock that looked like part of a Moqui ladder but I believe it was just a couple of natural indentations.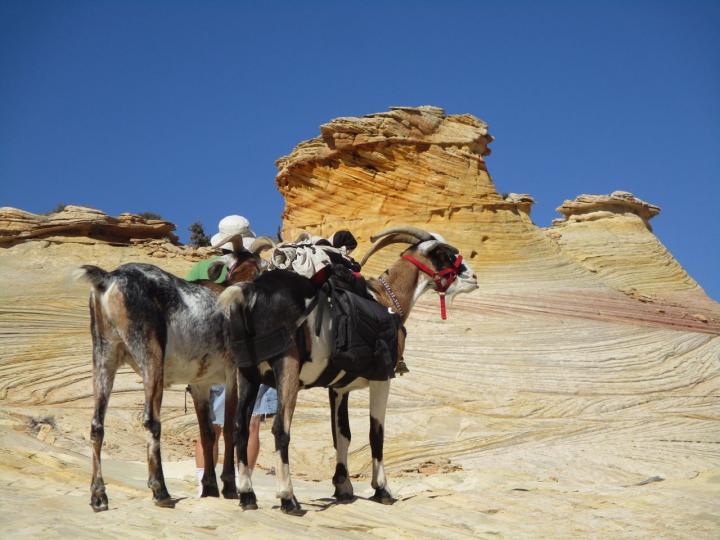 Diving boards!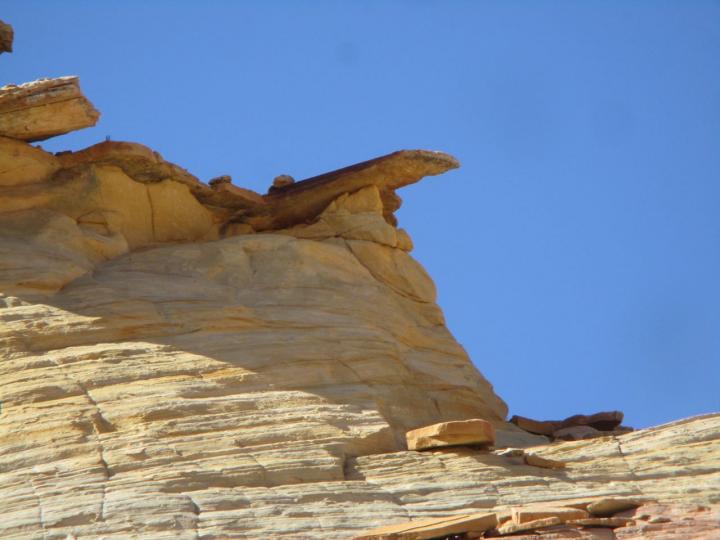 Mini bacon burger?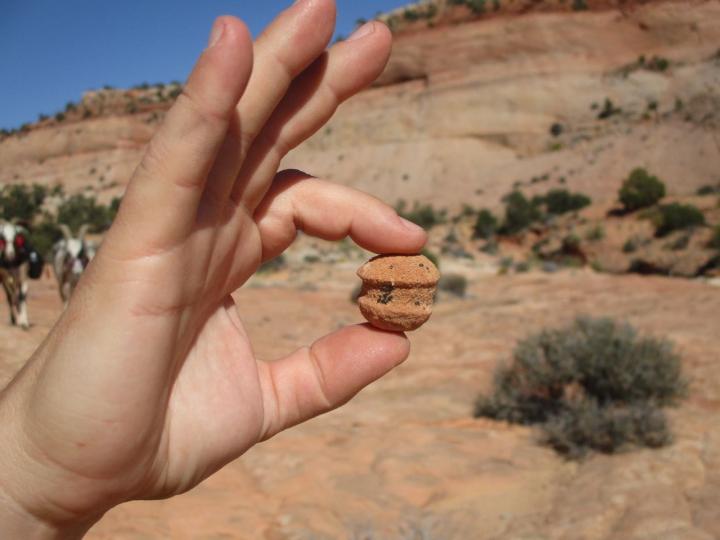 On the return trip, Sputnik informed us that he was feeling left out of the packgoat experience. He was right. I pulled the pack off Finn and let Sputnik carry it back. Proud goat!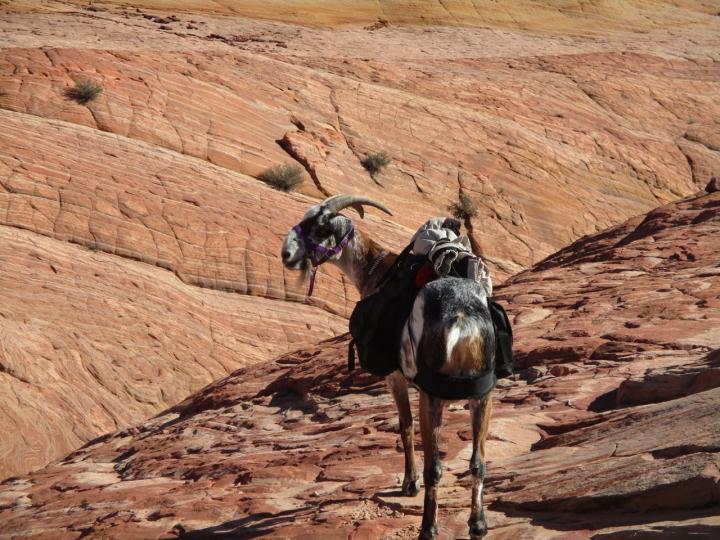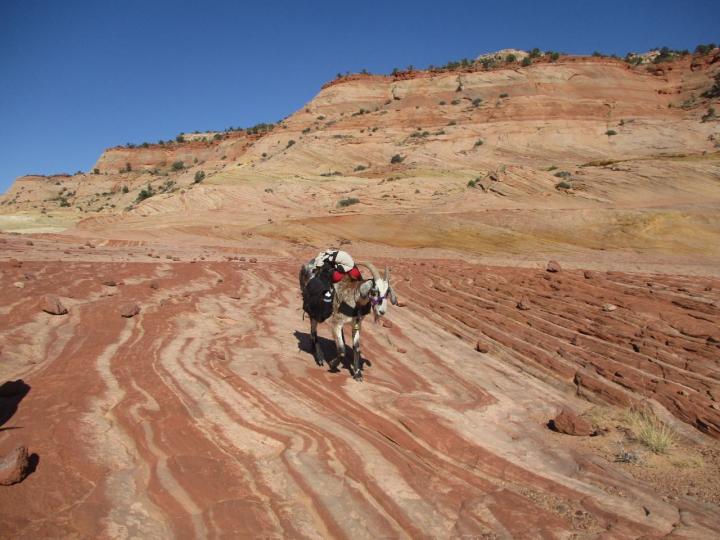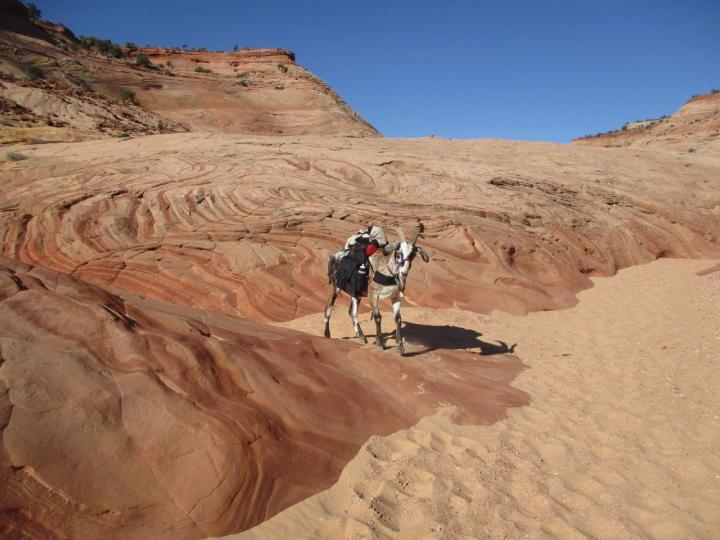 It was hard going in the canyon bottom. That soft sand was brutal on tired calf muscles.